Medicare
Learn about medicare advantage and supplemental plans
Get the Affordable Medicare Coverage You Need
Open Enrollment Period has Ended for 2021.
During the Open Enrollment Period for Medicare you get the chance to join, switch or drop a Medicare plan. Assuming you are already enrolled in Medicare, this open enrollment period allows you to change to a plan that may better suit your needs and budget.
You have many choices in plans, which means big decisions ahead of you regarding Medicare planning. This may seem complicated or even stressful because how do you know what is best for you? We are here to help. We can find an affordable Medicare solution for you by shopping multiple carriers to find a competitive rate for you. InsureOne can give you everything you need to know about coverage costs, eligibility details, and opportunities to change coverage.
What Can You Expect When You Become Eligible for Medicare?
Medicare is health insurance provided by the government for people age 65 or those with certain disabilities. The Initial Enrollment Period for Medicare is the 7-month period that begins 3 months before the month you turn 65, includes the month you turn 65, and ends 3 months after the month you turn 65. If you are taking social security, you are probably already enrolled in an Original Medicare plan. The government provided you are Part A and Part B.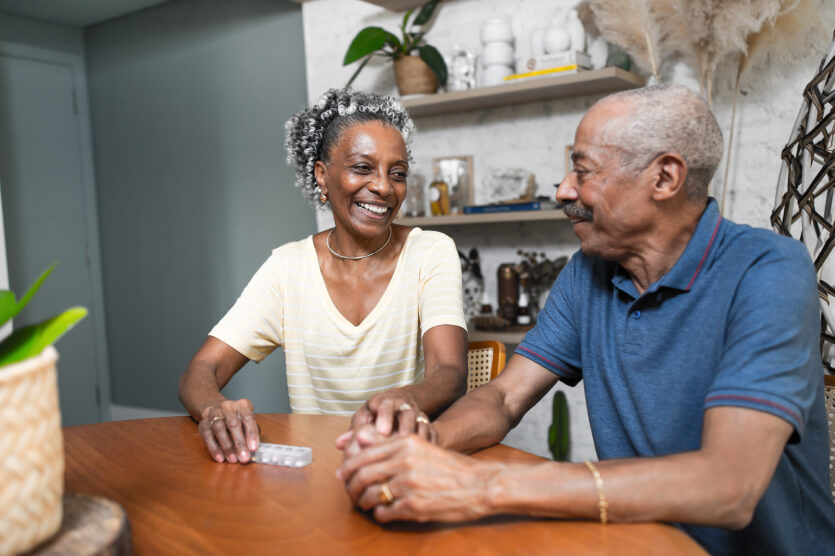 What Does Medicare Not Cover?
Original Medicare Part A and Part B do not cover all out-of-pocket expenses. Additionally, gaps in coverage could leave you paying costly medical bills, which could quickly deplete your retirement savings.
Some items not covered by Parts A and B include:
Long-term care
Dentures
Cosmetic surgery
Routine foot care
Acupuncture
Most dental care
Eye examinations related to prescribing glasses
Protect yourself with a Medicare Advantage Plan or with a Medicare Supplement Plan.
During Open Enrollment you have the opportunity to add to your government provided Medicare plan by choosing Medicare Advantage Plans or Supplemental Insurance. You can buy these plans through InsureOne's experienced and knowledgeable reps.
Medicare Advantage Plans
These plans are designed to close the gaps left in Original Medicare. Medicare Advantage plans function similarly to group health insurance and have provider networks. HMO plans have a network of physicians and facilities which patients typically must use in order to be covered (there are some exceptions for emergencies). PPO plans typically allow for care in or out of network but out of network providers typically have a higher cost to you."
Plan premiums are typically low (or even $0), but if patients do not use network providers, they may have to pay large out-of-pocket costs
Prescription drug coverage (Plan D) is often included with Medicare Advantage plans.
Part C (Medicare Advantage Plans)
Medicare Part C is an alternative to original Medicare. It offers the same basic benefits as original Medicare (Plan A and Plan B), but some plans also offer additional benefits, such as vision and dental care.
Part D (Prescription Drug Plans)
You can buy a Part D plan from InsuredOne. This plan provides outpatient prescription drug coverage. Part D can be purchased on a standalone basis or can be included with a Medicare Advantage plan in an MA-PD plan. (Medicare Advantage plus Prescription Drug Plan)
Medicare Supplement Plans (Or Medigap)
Medicare Supplement plans are sold by InsureOne and are also designed to cover the gaps in Original Medicare.
These plans are sometimes referred to as "Medigap" policies
Plans help provide coverage for Medicare deductibles and co-payments
Prescription drug coverage must be purchased separately
There are a wide range of choices in Medicare Supplement plans, which makes it easier to find one that fits your specific needs
Medicare Made Simple and Affordable
Because we represent highly rated carriers, InsureOne can offer you an unparalleled product selection. This means you get the right coverage at the right price from a solution-oriented advisor who works on your behalf. We don't believe one size fits all, and neither should you.
Putting Your Needs First
We understand that everyone is an individual. That's why we take the time to guide you to financial well-being through simple, safe, and effective planning designed to protect what matters most to you. Your advisor will get to know you and your unique needs, so you can rest assured knowing that you're receiving the most appropriate recommendations and advice. Plus, we will be here to serve you throughout the year.
Don't miss the deadline for Open Enrollment
Signing up on time for all the different parts of Medicare is key to getting the most out of this government-sponsored health coverage. InsureOne is here to help. In addition, hitting your deadline can help you avoid paying higher premiums caused by late penalties. Call us today at 877-831-4548 or come into one of our many locations! Don't miss your deadline!
Not connected with or endorsed by the U.S. government or the federal Medicare program. This is a solicitation of insurance, a licensed agent/producer may contact you.