What Happens if I Let My Car Insurance Lapse?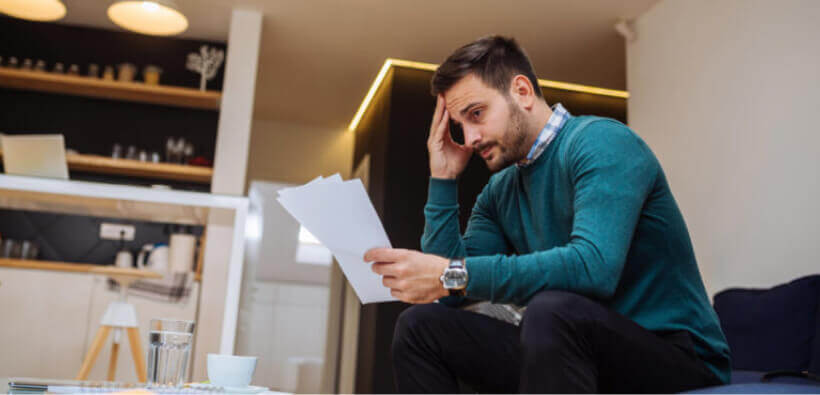 Every driver needs to have insurance. It's required by law in all states except New Hampshire, and even there it's still strongly recommended. If you finance or lease your car, then the finance company or lessor will also require insurance. Nonetheless, there are a number of reasons a driver might let his or her insurance lapse – some intentional and some not. So what are the consequences of letting your car insurance lapse?
What is a Car Insurance Lapse in Coverage?
When your car insurance no longer meets the minimum required coverage in your state, you are said to have had a lapse in car insurance coverage. While this is generally a problem, there are legitimate reasons not to have car insurance:
You don't ever drive.
You don't have a car and have no plans to get one.
You'll be out of the country.
Your license has been suspended.
In short, if you plan to drive at all, you need to maintain insurance coverage.
Common Reasons for an Auto Insurance Lapse
While these don't justify going without coverage, the most common reasons a lapse happens include:
Inability or forgetting to pay the premium.
Your insurance company cancels coverage due to accidents or violations.
What Happens After an Insurance Lapse?
So your car insurance has lapsed; now what happens? If car insurance lapses, most insurance companies fortunately have a car insurance lapse grace period during which you can reinstate your coverage; by doing so, you will maintain a consistent record of coverage despite the brief lapse.
If you are unable to reinstate your policy after the lapse, coverage is no longer in force and the DMV will be notified by your insurance company. This can lead to penalties, which depending on your state could include:
Having your driver's license suspended.
Having your registration suspended.
You could be fined and/or required to pay reinstatement fees.
You could be required to file an SR-22.
If you're caught driving without insurance, it gets worse. In addition to the above, you could serve time in jail, be required to do community service, and your vehicle can be impounded in some states. If your vehicle is leased or financed, it could even be repossessed. You will almost certainly see a premium increase when you do apply for insurance.
On top of all that, if you are found at-fault in an accident without insurance, you will be required to pay for damages out-of-pocket, and can be sued. And to cap it all off, if you're in an accident that's not your fault, the amount you can recoup for damages could be limited, depending on your state.
What to Do If Your Insurance Lapses
If you ever do have a lapse in coverage, it is important to rectify this immediately. Your best option is to reinstate your previous coverage, if you can. If that is no longer an option, you will have to shop for a new policy. When you're getting quotes, chances are you'll be penalized – by even the cheapest auto insurance – for lapse in coverage. You're going to pay more than you would otherwise, so learn from your mistake and do all you can to avoid it in the future.
If you are unable to afford the increased rates, there are a few options that you can try. None are ideal, but they're better than going without insurance.
Consider increasing your deductible. It's important to be sure you can cover the cost when you need it, though.
Consider reducing your total coverage. You still need to ensure that you have at least the legally required minimum.
Sell your car and get something cheaper. You might be able to get by with just liability coverage, if you can pay cash for your car. Worst case, you'll pay less for comprehensive and collision.
Get rid of your car altogether. For most people, this is an absolute last resort. It is a more feasible option if you have access to good public transit or live within walking or biking distance of your work. In any case, it's a better option than getting into an accident without
Maintaining your auto insurance coverage is essential if you plan to drive at all. Paying your premiums on time and maintaining a safe driving record are the best ways to prevent a lapse. In the event that you ever do have a lapse, you now know what to expect and what you can do.
If you've had a lapse in car insurance coverage, InsureOne can help you get back on track. We specialize in providing affordable auto insurance to high-risk drivers and those who have had a car insurance lapse. Don't go another day without coverage – request your free car insurance quote from InsureOne today.