Commercial Property Insurance
Get a quick commercial property insurance quote online
What is Commercial Property Insurance?
Commercial property insurance, also referred to as business property insurance, protects the building that your business owns or leases. It also protects the things you need to run your business, including machinery, electronics, furniture, and more. InsureOne provides reliable commercial property insurance when a fire, storm, theft, or other covered event affects your business.
Who Needs Commercial Property Insurance?
It is beneficial for all business owners to have business property insurance, even those who work from home or have online businesses. If you rent a commercial office space or storage space, or you own a commercial office or building, then you need business property insurance. Some commercial landlords also require tenants to have business property insurance. InsureOne has experience working with businesses of all sizes and we can give you the coverage you need.
How Does Commercial Property Insurance Work?
Commercial property insurance protects the business and the business's assets. If the unexpected happens, this insurance helps you keep your business going. Commercial property insurance can be purchased on its own, but it is often part of a business owner's policy or BOP. A BOP bundle includes general liability insurance and property insurance. This helps the business owner save money and makes sure that everything is covered.
If you are faced with a disaster, InsureOne will be there to help. Our experienced agents will walk you through the claim process.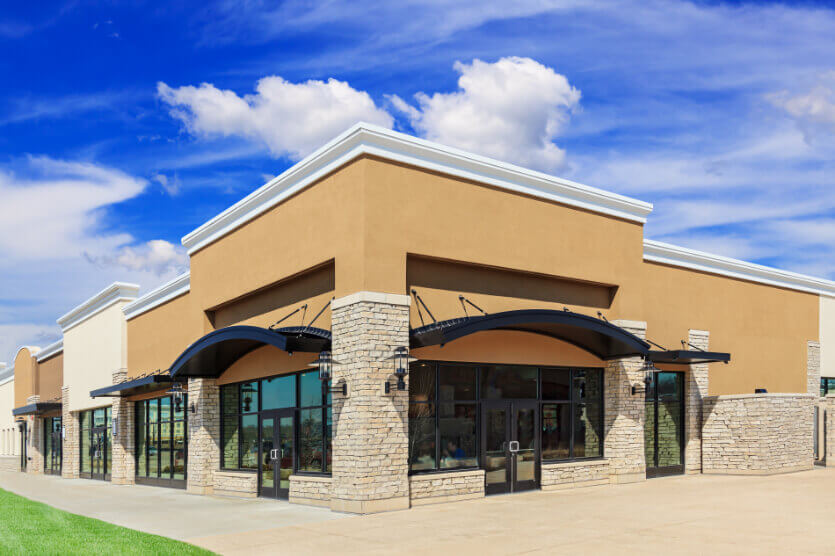 What Does Commercial Property Insurance Cover?
Commercial property insurance protects the building, including the outside and the inside. It covers:
Inventory
Computers
Furniture
Equipment
Supplies
Exterior signs
Documents
How Much Does Commercial Property Insurance Cost?
How much you pay for commercial property insurance depends on your business. There are a lot of factors to consider when determining the price of a commercial property insurance policy. Some of those things include:
Location
Industry
Construction
Fire and theft protection
InsureOne will provide you with a customized quote based on the needs of your business.
Get a Commercial Property Insurance Quote Online or Over the Phone
Make sure your commercial property is properly protected with commercial property insurance coverage. Request a quote online or by calling (800) 836-2240.