Get a quote for group dental insurance
Offering dental insurance to employees is a benefit that helps them pay for a portion of their dental care, including minor, preventative, and some major dental work.
How Does Dental Insurance Work?
Most basic dental plans cover preventative care at 100%. These plans include regular checkups and cleanings. Most basic plans will cover other services, such as fillings or deep cleanings at 80% of the cost. If a root canal, crown, or dentures is needed, insurance may cover 50%. This is known as the 100 – 80 – 50 structure. Every dental insurance plan has a cap on what it will pay during a plan year.
When Can I Get Dental Insurance?
There is no open enrollment period for dental insurance. Businesses may enroll employees at their convenience.
How Much Does Dental Insurance Cost?
The cost of dental insurance plans varies, depending on the plan a business chooses. Either way, InsureOne specializes in providing customized, affordable dental insurance coverage specific to your business situation.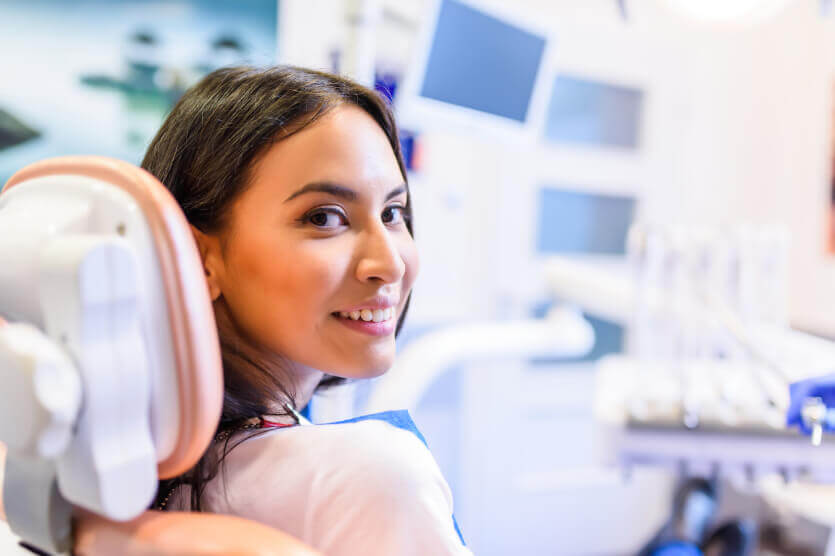 Why Should I Offer Dental Insurance?
Many dental procedures are expensive and without dental insurance, employees would have to pay for their procedures out-of-pocket. The current average costs for common dental procedures are:
Root canal: $919
Cavity filling: $147-$197 per filling
Porcelain dental crown: $1,026 per crown
Teeth cleaning: $85
An affordable dental insurance plan from InsureOne can help offset some of these costs. Helping your employees pay for some of these expensive procedures may help your business retain good workers.
Get Dental Insurance For Employees Today!
Getting inexpensive dental insurance for employees is fast and easy with InsureOne. Request a free quote by calling (800) 836-2240 to speak to a live agent who will give you the best rate on your dental insurance. InsureOne does the comparison shopping for you. We compare rates of top providers to provide you with a quote based on your unique needs. Call now to get a free, no-obligation quote.