Commercial Auto Insurance
Get a quick commercial auto insurance quote online
What is Commercial Auto Insurance?
Commercial auto insurance, or business auto insurance, offers liability and physical damage protection for vehicles that are used for business.
Who Needs Commercial Car Insurance?
It can be confusing trying to figure out if a commercial vehicle insurance policy is necessary for your business. But we will help make it easier to understand. If you have a vehicle that is used for business purposes, (making deliveries, sales appointments, etc.) then you may need a commercial car insurance policy. If you are just using your car to commute to work, then you need an auto insurance policy.
You need commercial auto insurance for any vehicle that your company uses for business purposes, any vehicle that has a commercial license plate or tag and any vehicle that is registered as a commercial car.
Additionally, if any of the following applies to your business, you may want to contact InsureOne for commercial auto insurance:
Your employees drive company cars
You use your vehicle to conduct a service
You are using your vehicle to transport goods
You are using your vehicle to transport people as a chauffeur, limousine service or taxi service
You are towing a trailer that is used to conduct business
You are using your vehicle to carry equipment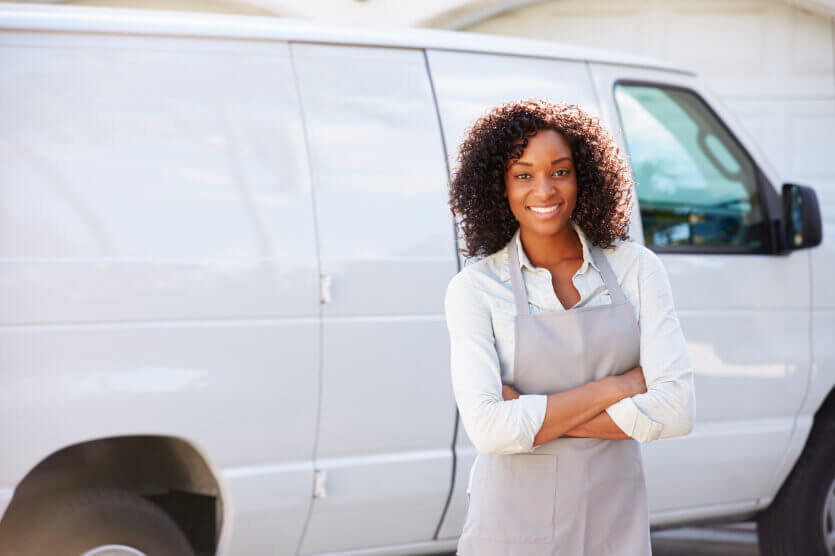 What Does Commercial Auto Insurance Cover?
Liability – Pays for property damage or bodily injury that you cause to other people or property while operating a business vehicle.
Medical payments – Covers medical expenses for you and any of your passengers that are injured in a car accident.
Uninsured and underinsured motorist coverage – Pays for damage to your vehicle or medical bills if someone who doesn't have insurance (or has insurance below state minimums) hits your vehicle.
Physical damage coverage – Pays for repairs if your vehicle is stolen or damaged by vandalism or collisions with an animal.
Collision coverage – This covers damage to your vehicle from a car accident or collision.
Roadside assistance – Used for towing, repairs, or other assistance to get a broken down vehicle back in service.
Rental reimbursement – If you need to rent a vehicle while your regular vehicle is out of service.
What is Not Covered by Commercial Car Insurance?
Ridesharing for a company like Lyft or Uber
Accidents while driving rental cars
Accidents that occur when employees use their personal vehicles for business purposes
If you're in a state where rideshare coverage isn't available through your car insurance provider, then you'll have to buy a commercial policy. For instance, New York requires rideshare drivers to have standard commercial car insurance.
Customized Commercial Car Insurance
Commercial car insurance from InsureOne is customized to fit the needs of your business. The free quote will only include what you need. We insure many types of commercial vehicles nationwide.
Commercial Auto Insurance vs. Personal Auto Insurance
Commercial vehicle and commercial truck insurance policies are similar to standard car insurance policies, but include higher liability limits and coverage specific to your business. You can also get seasonal commercial car insurance if you only use your business vehicles for part of the year.
How Much Does Commercial Car Insurance Cost?
Getting commercial car insurance from InsureOne is fast and easy. Our experienced professionals will talk to you about your business and give you a custom quote based on your needs and budget. InsureOne provides quality and affordable commercial auto insurance for business owners all over the country.
How Can I Get Commercial Car Insurance?
Call InsureOne today at (800)-836-2240 to speak to a live representative to get a free, personalized commercial auto insurance quote, or request a quote online. It really is that simple!