Get a quick vision insurance quote online
What is Vision Insurance?
Vision insurance is a health plan that is designed to reduce expenses related to eye care. Also referred to as eye insurance or vision plans, they typically help pay for costs related to routine eye exams and prescription eyeglasses and contact lenses.
How Does Vision Insurance Work?
Just like other healthcare plans, you may have a monthly premium, and you may also have a deductible and co-pays. Some plans offer discounts on laser eye correction surgery. At your appointment, you will need to present proof of vision insurance coverage. Your insurance coverage may cover all of the costs of the appointment, or may provide discounted services.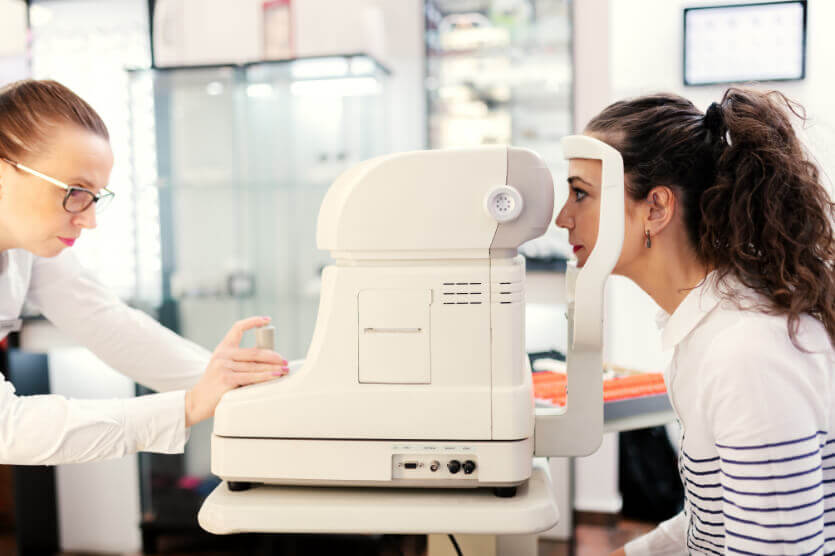 What Does Eye Insurance Cover?
Eye insurance usually covers the following:
Preventative care such as eye exams
Eyeglasses
Contact lenses
Discounts on corrective eye surgery
Lens protection for eyeglasses
Who Needs Vision Insurance?
Everyone can benefit from having vision insurance coverage, even those with perfect vision. Because our vision can deteriorate as we age, it is a good idea to get regular eye exams. If you have a family history of eye disease or have poor vision, then you need vision insurance to make sure your eyes get the care they need.
Having vision insurance coverage can definitely make eye care more affordable.
When Can I get Vision Insurance?
You can enroll in a vision insurance plan at any time. There is no open enrollment period.
How Do I Get Vision Insurance?
InsureOne offers affordable vision insurance for families and individual vision insurance plans. Our experienced agents will work with you to make sure you get eye insurance coverage that you can afford. Getting affordable eye insurance is a phone call away. Request a free quote online or just call us at (800) 836-2240 to get started.