Get a quote for group vision insurance
Vision insurance is a significant benefit that businesses can offer their employees, typically in addition to regular health care packages. Vision insurance helps employees take care of their eyes through preventative care, such as eye exams, as well as covering prescription glasses and contact lens.
How Does Vision Insurance Work?
Like other healthcare plans, employees will have a monthly premium and may also have a deductible and a co-pay, depending on their eye needs. In addition, some plans offer discounts on laser eye correction surgery or other types of surgery. Typically, there are fixed amounts that can be applied towards some items; for example, an employee may have an allowance of up to $150 annually for eyeglass frames.
During an eye appointment, the insured will need to present proof of vision insurance coverage. The insurance provided may cover all costs of the appointment or may provide discounted services.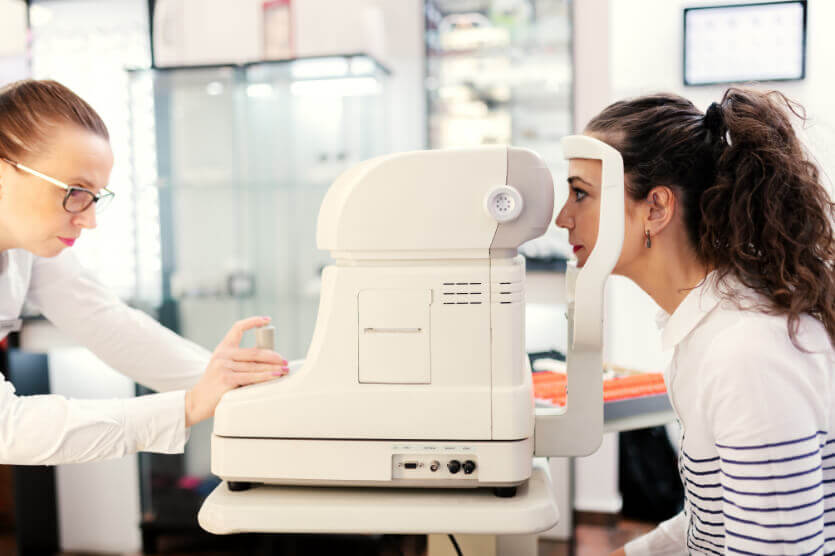 What Does Eye Insurance Cover?
Eye insurance usually covers the following:
Preventative care such as eye exams
Eyeglasses
Contact lenses
Discounts on corrective eye surgery
Lens protection for eyeglasses
Who Needs Vision Insurance?
Everyone can benefit from having vision insurance coverage, even those with perfect vision. Because eyesight can deteriorate as people age, getting regular eye exams is a good idea. Having vision insurance coverage can make eye care more affordable for everyone.
How Much Does Vision Insurance Cost?
Costs for vision insurance vary, but InsureOne works with top carriers to find affordable vision insurance for businesses. Nationwide, the average cost for vision insurance is around $5-$10 monthly/per employee.
Why Should I Offer Vision Insurance?
Today's businesses understand the necessity of offering stellar benefits to attract and retain top talent in their workforce. Adding a vision plan to your company health care package may put you one step ahead of your competition. The relative cost of vision insurance may provide an excellent ROI.
Get Vision Insurance Today!
Businesses can purchase group vision insurance plans for their employees with InsureOne. InsureOne does the comparison shopping for you to make sure you get affordable and reliable coverage for your employees. Employers can request a free vision insurance quote by calling us at (800) 836-2240. Contact us today to start your coverage.