Get a quick landlord insurance quote online
Property Managers Can Now Rent Their Properties with Confidence
Landlord insurance offers peace of mind to property owners, real estate investors and developers who provide rental units to people and families. Insurance for landlords is a good idea for long-term rentals, including:
Multiple rental units
Subletting your home for more than a year
Vacation rentals for property you do not live in, including Airbnb and VRBO
Any property you rent out that is not covered under your home policy
InsureOne offers a variety of coverage levels and cost options so real estate investors can pick the plan that best suits their needs.
What is Landlord Insurance?
A policy that covers a property owner who is renting out one or more properties. It offers protection from financial loss when a fire, severe weather, theft or any other covered event damages the property.  These policies are also referred to as rental property insurance and investment property insurance.  They are interchangeable.
This coverage can also provide liability during tenant lawsuits, and medical expenses if someone is injured on your property. It may also help cover loss of income if your rental units become uninhabitable.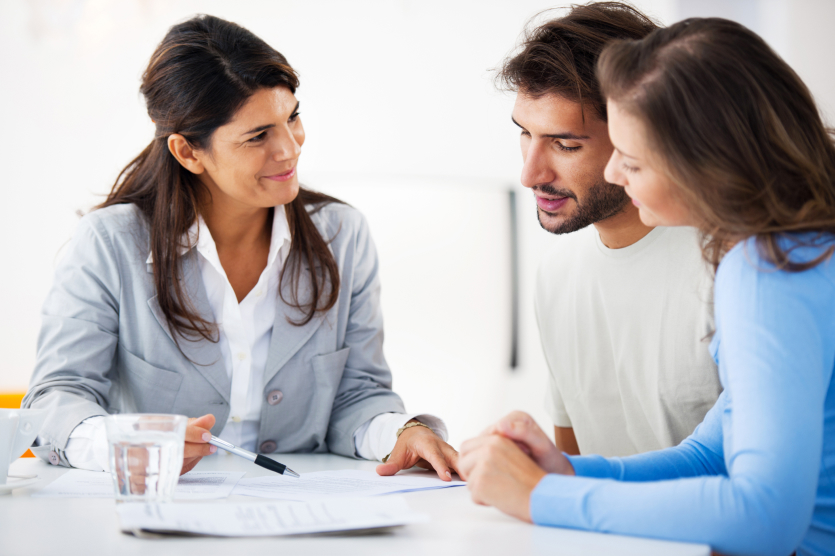 What Does Rental Property Insurance Cover?
This type of policy offers financial protection for those who rent or lease their properties to others. These policies typically include:
Dwelling Coverage: covers damage to your home plus any structures such as sheds and garages.
Property Damage: protects you when there is damage to your personal property due to things like fire, or burglary.
Loss of Use (or loss of rental income): If your property becomes inhabitable, this will provide financial relief for the income you will miss.
Liability protection: If a guest or a tenant is injured on your property because of something you're legally responsible for, this coverage will help cover the costs.
Is Investment Property Insurance the Same as Landlord Insurance?
Yes, it is.  These terms are interchangeable.   This type of insurance is also sometimes called rental property insurance.
How Much Does Insurance for Property Managers Cost?
The national average is $1,288 annually. It typically costs 15-25% more than home insurance. The price of a policy varies depending on factors such as the size of your rental properties, the location, the cost of repairs and others, such as:
Value – the more expensive the property, the higher the cost to repair and replace.
Age and construction materials – It may cost more to replace and repair an older home due to the difficulty in finding parts, plus the possibility of having to bring an older home up to current code standards.
Lengths of tenancy – Long-term tenants are said to care more for their homes. Short-term tenants aren't as invested. You may get a break if your rental properties generally have longer-term renters.
Location – Crime statistics in the area where your investment properties are located can have a bearing on your cost.
Environment – Rentals in areas plagued by tornadoes and hurricanes will see a larger premium.
Any security measures you have in place, like burglar alarms, may help decrease the cost of your policy. Getting into the rental business can provide a good, steady income stream. Protecting your investment just makes good business sense.
InsureOne provides reliable, affordable landlord insurance for property owners across the country.
Types of Landlord Insurance
Insurance for investment properties comes in three basic types.
DP-1: The most common and the least expensive. Has a short list of covered perils, including fire and lightning, explosions, wind and hail, riots and civil disturbances, smoke and vandalism.
DP-2: An upgrade from DP-1 that includes more covered perils. The list typically includes the named perils in DP-1, plus burglary, snow and ice, water, freezing, electrical, collapses and wall or foundation issues.
DP-3: A comprehensive policy that includes all perils except those specifically excluded. These are commonly items such as damage from earthquakes, floods, neglect, war, intentional action and mold.
Your landlords policy will either be actual cost value (ACV) or replacement cost value (RCV). ACV pays the depreciated value, while replacement pays what it would cost in today's dollars to replace the structure.
What is the Difference Between Landlord and Home Insurance?
Home insurance covers your personal possessions inside your home, while investment property insurance covers investment property structures. Home coverage is for your primary place of residence, while landlord is for places occupied by tenants. Property owners typically only provides coverage for items used to service the rented property. This can include things like lawnmowers and other equipment.
Encourage your renters to purchase their own renters policies to protect their own belongings.
Can I Get Discounts on My Insurance?
Yes, there are ways you can save money. For example, installing burglar alarms, security cameras and other crime deterrent measures may give you a discount. Bundling your car insurance and other policies together generally provides a good discount. Other possible discounts include:
Loyalty discount
Pay in full discount
Professional association discount
Other possibilities include increasing your deductible and eliminating high-risk features, such as pools.
Find the Best Insurance for Rental Properties Today
InsureOne provides reliable, affordable protection for your investment property. Call 800-836-2240 to speak to an experienced agent who can give you a free, custom quote based on your situation. You can also request your free landlord insurance quote online.