Group Disability Insurance
Get a quote for group disability insurance
Businesses can offer disability insurance to employees as a benefit to their total compensation plan.
Disability insurance provides a portion of income when a worker is injured or ill and cannot work. Thus, disability insurance is often referred to as disability income insurance. InsureOne has competitive plans that employers can offer employees.
What Does Disability Insurance Cover?
Disability insurance is intended to cover some of a worker's income while they cannot work. The payments provide wage replacement and are paid out to the worker for a set number of years or the duration of the disability. It can cover a partial disability and/or a total disability.
However, it does not cover medical care, prescriptions, or other services they may need. While on disability, they will need to maintain their health insurance coverage.
How Much Does Disability Insurance Cost?
The average cost of disability insurance is 1 to 3% of an employee's annual gross income. InsureOne works with the top carriers in the country to offer affordable and reliable disability insurance to businesses.
Types of Disability Insurance
There are two types of disability insurance available: short-term disability (STD) and long-term disability (LTD)
What is Short-Term Disability?
Short-term disability offers income protection if an employee cannot work for a short amount of time – usually about three to six months. A typical short-term disability policy provides 60-70% of a base salary. There is typically a waiting period before an employee can start receiving benefits after becoming disabled.
Here are a few reasons why people receive short-term disability:
Pregnancy
Minor injuries
Back disorders
Fractures or broken bones
Short-term disability does not cover pre-existing conditions, does not allow for time off caring for a sick family member or adopting a child and does not protect an employee's job. These circumstances – and more – are covered by the Family Medical Leave Act (FMLA).
A few states offer state short-term disability programs. Those states include California, Hawaii, New Jersey, Rhode Island and New York. Employers in these states must enroll their employees in a short-term disability program.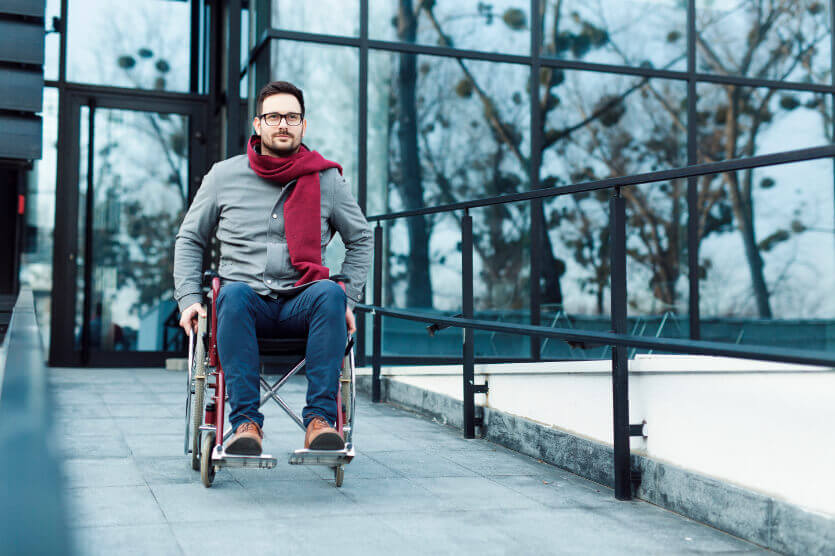 What is Long-Term Disability?
After short-term disability runs out, long-term disability kicks in and provides a portion of pre-disability income. Long-term disability typically pays 50-70% of salary for up to a few years or until the employee can go back to work. Some policies pay until age 65 if the employee is still disabled.
Here are a few conditions that would qualify for long-term disability:
Cancer
Arthritis
Lupus
Injuries from an accident
Bipolar disorder
Chronic Fatigue Syndrome
Brain injury
Heart disease
Stroke
And much more
Get Disability Insurance For Employees Today!
Businesses can purchase group disability insurance for their employees with InsureOne. Don't wait until it is too late to get the coverage your employees may need.
InsureOne does the comparison-shopping for you to make sure you get affordable and reliable coverage for your employees. Employers can request a free disability insurance quote by calling us at (800) 836-2240. Begin your coverage today!