Commercial Insurance
Get a quick commercial insurance quote online
---
Your business is your livelihood that you work hard to grow and maintain. Unfortunately, there are a number of risks that could cause your business – and your financial future – to be compromised. To protect your assets, a dependable commercial insurance policy should be your first consideration to shield your business from the unknown.
InsureOne understands that the risks businesses face can be complex and that these risks vary for every business. As an InsureOne customer, you will be confident that you have invested in a business insurance policy that is custom-designed to meet your unique needs.
Commercial Business Insurance Basics
Whether you are seeking small business insurance or coverage for a mid-sized business or larger, the basic commercial insurance coverages remain the same.
General Liability Insurance. General liability insurance helps cover bodily injury or property damage claims brought against your business. This coverage would not cover any of your business losses, but instead, losses inflicted upon a customer or "third-party." This insurance can also include personal and advertising injury such as claims that allege copyright infringement or claims of reputational harm to others such as libel, slander, privacy rights violations and more.
Commercial Property Insurance. Commercial property insurance covers the building, tools, and equipment used by the business, as well as inventory. This coverage helps pay for losses resulting from incidents such as natural disasters, fire, theft and more.
Business Interruption Insurance. While commercial property insurance would be used to pay for the physical damage to your business, this additional coverage would help to pay for the loss of income resulting from a physical disaster. It can also cover fees related to working in a temporary location.
These insurance options can be purchased separately; however, they are often combined in a Business Owners Policy (BOP). BOP policies can be a great fit for a variety of businesses ranging from retailers to restaurant owners to contractors.
Business owners should be aware there are some exemptions that are not covered under a BOP policy. InsureOne's BOP policy can be customized with additional policies to meet your business' risk management needs.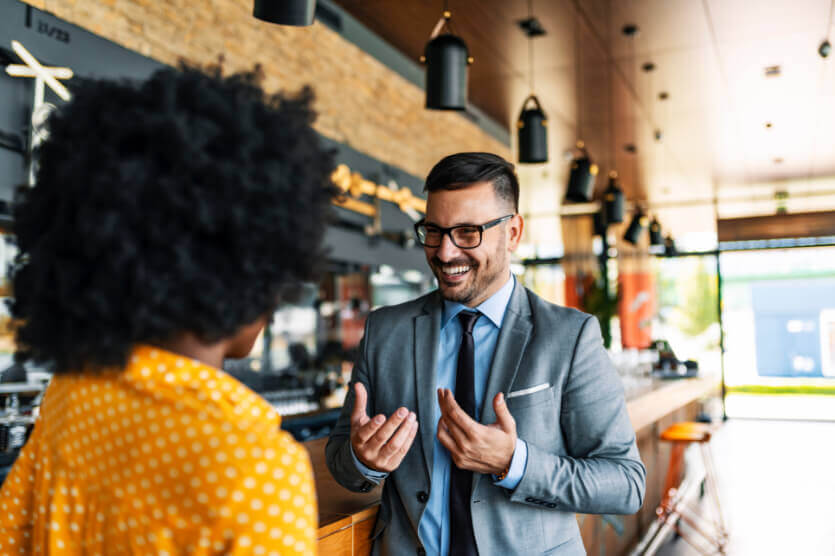 Customizable Business Insurance Options
Additional coverages you may want to consider include:
Professional Liability Insurance. This coverage applies to attorneys, engineers, architects, consultants, etc., as they offer advice or professional services. This insurance provides protection for business owners if they are sued for failing to meet their clients' expectations.
Workers' Compensation. A workers' compensation policy will help to pay for lost wages or medical expenses for an employee who is injured or becomes sick on the job. Workers' compensation insurance is required in almost every state and can be mandatory even if your business has only one employee.
Commercial Auto Insurance. Whether you own a construction business with multiple semis and dump trucks or you simply drive a sedan to run errands for your small business, it is wise to invest in a commercial auto insurance policy.
Cyber Insurance. This coverage would provide protection from electronic threats and data breaches.
Commercial Umbrella Policy. An umbrella policy will provide your business with additional coverage in addition to your existing limits.
Get a Commercial Insurance Quote
With all of the policy options available, it is easy to become overwhelmed by the choices and concerned with your potential business insurance cost. InsureOne stands out from the crowd of commercial insurance companies by offering high-quality, flexible insurance packages for businesses at competitive rates.
Claims against your business can be expensive and a single lawsuit or disaster could potentially send your business into bankruptcy. Give yourself peace of mind and contact one of our experienced commercial insurance agents today by calling (800) 836-2240.