Get a quick medical insurance quote online
What is Medical Insurance?
Medical insurance covers medical expenses when someone is injured, sick, or has other conditions that require medical attention (such as surgeries and pregnancies). Private medical insurance is insurance that you pay for on your own.
Typical health insurance plans for individuals include costs such as a monthly premium, deductibles, copayments, and coinsurance.
Why Do I Need Medical Insurance?
Medical insurance can not only help pay for unexpected medical expenses, but it can also help with routine medical care such as physicals and exams. Getting medical attention at the hospital, emergency room, or doctor's office can be expensive and medical insurance helps to cover some of those costs.
In 2010, the Affordable Care Act was signed into law, and if an individual did not enroll in the minimum amount of insurance as required by the act, then you were penalized with a federal tax penalty. As of 2019, the federal tax penalty was eliminated.
Short Term Medical Insurance
A short term medical insurance plan is one that provides temporary medical insurance. Temporary medical plans have lower premiums, but typically have more restricted coverage. The following conditions are why people choose to enroll in a short term medical plan:
They need insurance in between jobs
Early retirees waiting to enroll in Medicare
Those waiting for the employer provided insurance to kick in
Recent college graduates
Employer doesn't provide health insurance
No matter why you may be interested in a short term medical insurance plan, InsureOne can help you get reliable and affordable short term medical insurance. Call our insurance experts today at (800) 836-2240 to get a free quote and to start coverage today.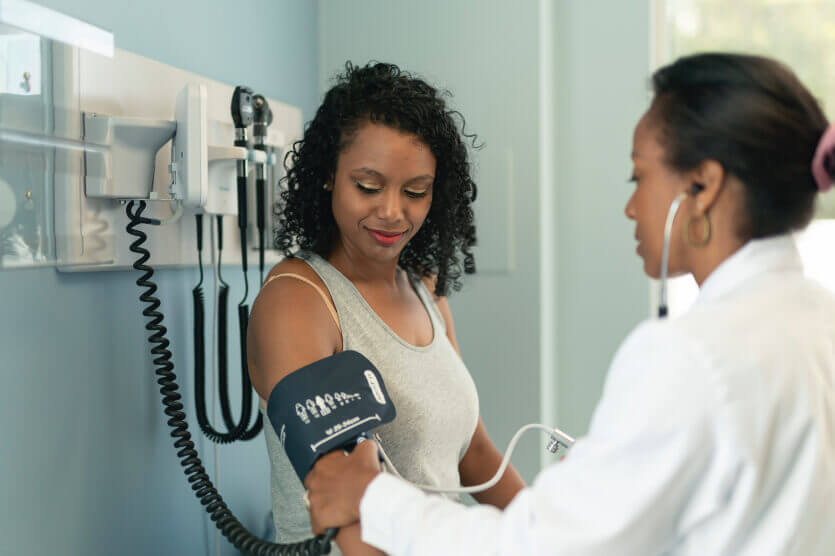 What Does Health Insurance Cover?
Health insurance can cover preventative screenings, tests, routine exams, and often covers doctor visits and prescriptions. Some policies have more extensive coverage, which includes dental and vision care. It can also cover the following:
electrocardiogram (ECG, EKG) and X-rays, if needed
blood pressure monitoring
cancer screenings such as pap smears, mammography, and colonoscopy
routine bloodwork
immunizations
How Can I Get Affordable Medical Insurance?
InsureOne has been providing reliable, affordable medical insurance for many years. We work hard for our customers and we will work hard for you. We work with the top medical insurance companies in the country to get you medical insurance that you can afford. We do the comparison shopping for you. All you have to do is get your free medical insurance quote online or call (800) 836-2240to speak to a live insurance expert who will walk you through all of your options to find the best plan that works for you. Your coverage can even begin immediately.
Three Reasons to Get Medical Insurance with InsureOne
We will give you customized coverage options
You will have access to insurance experts who will work with you to choose the best plan for you
You will get a variety of insurance plans to choose from
Medical insurance can help cover costs associated with illnesses and injuries. Don't get stuck with expensive medical bills when the unexpected happens. Get insurance you can trust for you and your family. Request a free medical insurance quote online or call us at (800) 836-2240.