Get a quick group life insurance quote online
Group life insurance is one of the most important benefits that you can offer to your employees. Offering group life insurance to your employees help them protect their loved ones and provides peace of mind for them. InsureOne offers reliable and cost-effective group life insurance for businesses of all sizes.
What is Group Life Insurance?
Group life insurance is a type of life insurance that has a single contract that covers an entire group of people and is usually offered by employers.
Group life insurance is usually a term life insurance policy, which means that the coverage will expire after a specified time. This policy is also referred to as group term life insurance.
Why Offer Group Life Insurance?
Life insurance can be an important part of financial planning for many families. If your employees are parents, chances are they may want to enroll in a group life insurance plan to make sure their children and spouses are protected.
Plus, offering group life insurance enhances your benefits package, and great employee benefits can help you attract and retain quality employees. Employer-provided life insurance is an excellent way for your employees to protect their families while saving money.
According to the Bureau of Labor Statistics (BLS), in 2019, 60% of non-government workers had access to employer-provided life insurance.
Types of Group Life Insurance
Term life plans provide affordable insurance protection that is tailored to meet employers' needs with a choice of basic or voluntary term life coverage, or a combination of the two. Basic coverage is paid by the employer and is usually one or two times the employee's annual salary. The employee pays voluntary term life and provides more coverage, sometimes up to $500,000.
Group universal life (GUL) combines the benefits of term life and whole life by providing permanent life insurance protection and has an optional cash value account. GUL is also portable, so if employees leave your company, they can take their coverage with them.
How Does Group Life Insurance Work?
Group life insurance helps your employees take care of their loved ones. If an employee passes away, the life insurance benefits will go to the people designated as beneficiaries. Those funds can help with funeral expenses, mortgage or rent, college, daily living expenses, and more.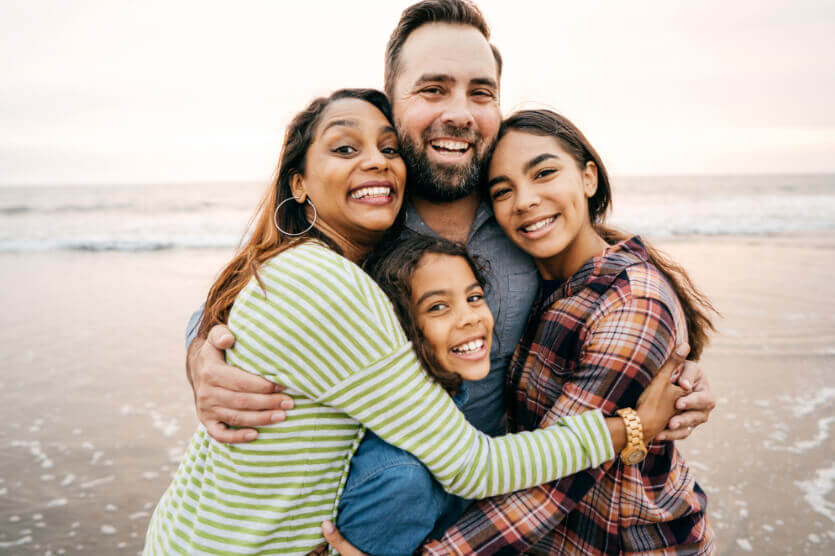 Life Insurance For Business Owners
No matter the size of your business, InsureOne can provide you with group life insurance that will add to your company's benefits package. A lot of group life insurance companies don't shop around for the best quotes, but we do. InsureOne will compare rates from the top group life insurance providers to make sure you get the best coverage for your business and budget. We customize coverage just for you.
Group Life Insurance Quote
Request a free quote online or just call InsureOne today at (800) 836-2240 to speak to an experienced professional who can go over all of your options and give you a customized quote. We take pride in providing quality group life insurance coverage at affordable rates.