24/7 Auto Club Maintenance Plan
Protect Your Loved Ones and Your Car
Why Is Maintaining Your Vehicle Important?
You have invested thousands of dollars in your car, so you need to be sure to maintain it properly. Preventative repairs are cheaper than replacing your engine and your car's resale value will be far higher. More importantly, your car will be safer to drive.
If you are also looking to maintain your car from dents and dings, check out our Auto Club cosmetic plan.
What Does a Routine Maintenance Include?
To keep your car in great shape, you should first maintain the most crucial things, like tires, brake pads, oil changes, and air filters.
So, what is routine maintenance on a vehicle? It includes:
Getting your oil changed regularly
Maintaining brake pads
Getting tire rotations and alignments
Checking tire pressure
Replacing the air filter
Failure to provide routine maintenance may result in expensive trips to the car repair shop, breakdowns, and more. It just makes sense to give your car a little love every few months!
What Are the Benefits of an Auto Club Maintenance Plan?
Oil changes – Maximum of three oil changes (up to 5 quarts) in a 12-month membership period
Brake pads/shoes
Cooling system maintenance and lube – Includes a drain/refill, pressure check, hose inspection, belts, clamps, and lube chassis
24/7 Roadside Assistance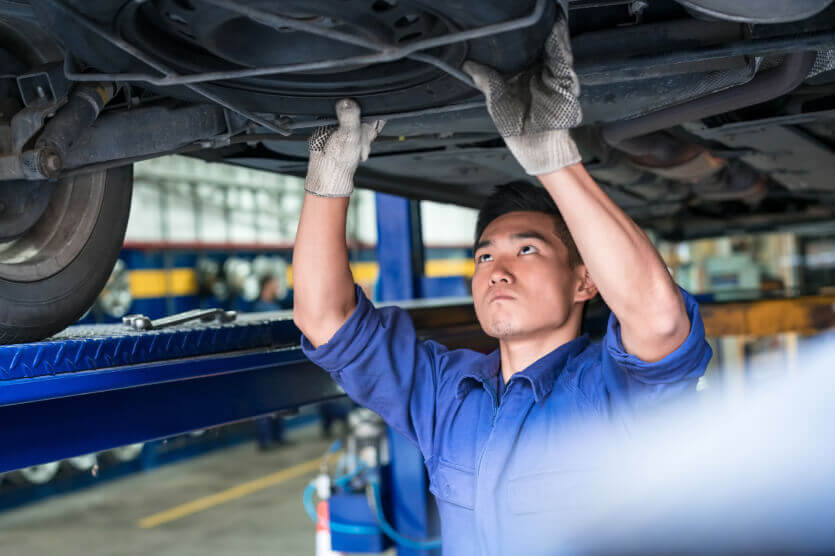 What Are the Benefits of a 24-Hour Roadside Assistance Plan?
When you enroll in an Auto Club maintenance program, you get automatically signed up for our roadside Auto Club membership. Its benefits include:
24/7 Towing assistance – Your vehicle will be either towed to a qualified repair facility or the location you specify
Extrication assistance – Help with getting a covered vehicle out of a ditch or inaccessible area
Flat tire assistance – Replacement of a flat tire with the vehicle's spare one. Towing will be provided if necessary
Fuel delivery service – An emergency supply of fuel and/or fluids will be delivered to any member in immediate need. We provide up to three (3) gallons of fuel. The member will incur the cost of fuel.
Battery assistance – A jump-start when needed
Lock-out assistance – Help to get back into your vehicle if you lost the keys or they are locked inside.
And much more!
Why Invest in an Auto Club Maintenance Plan?
Your car's performance, safety, comfort, and resale value all depend on regular maintenance.
Keep in mind that your vehicle is a collection of around 30,000 parts. Over 100 of those are moving parts that wear down more quickly over time.
In order to run properly and keep all of these parts working in sync, it requires clean filters, regular lubrication, fine adjustments, and tuning. If you give it the care it needs, your car will take care of you.
Get your InsureOne Auto Club Membership Today
Taking care of your car has never been easier with an InsureOne Auto Club membership. Plus, you'll get roadside assistance protection for those unforeseen breakdowns. Visit an office near you to get a plan or request a quote. You can also call us at 800-836-2240.