Get a quick classic car insurance quote online
What is Classic Car Insurance?
People who own vintage, antique or classic cars don't drive them every day. They are prized possessions that are often only used for special occasions. The value of classic cars usually appreciates, not depreciate like modern cars, so they require specialized insurance. Classic car insurance offers custom car insurance for older vehicles. It is also called antique car insurance, collector car insurance or vintage car insurance. While the terms are often used interchangeably, there is a difference between antique, vintage, and classic cars.
Because classic cars are not driven often, classic car insurance is usually less expensive than standard car insurance.
What Does Classic Car Insurance Cover?
Classic car insurance includes typical car insurance coverage options: theft, collision, liability, medical payments, and more.
InsureOne offers a variety of additional add-ons to provide the protection you want for your classic vehicle. Call us today to go over all of your options.
The main difference between standard car insurance and classic car insurance is guaranteed replacement cost. This pays the actual cash value of the classic car, instead of the car's depreciated value.
Is My Car Eligible For Classic Auto Insurance?
Every state has its definition of what a classic car or antique car is. But in general, a classic car is older than 15 years. Antique cars are usually more than 25 years old. The car must also have "historical interest" (often manufactured after 1922).
To qualify for classic auto insurance, the following conditions must also apply:
The vehicle is used on a limited basis (parades, car club activities, etc.)
The car must be restored, maintained and preserved in its original condition
Vehicle must be stored in a fully enclosed structure
In some states, you can't have any serious infractions on your driving record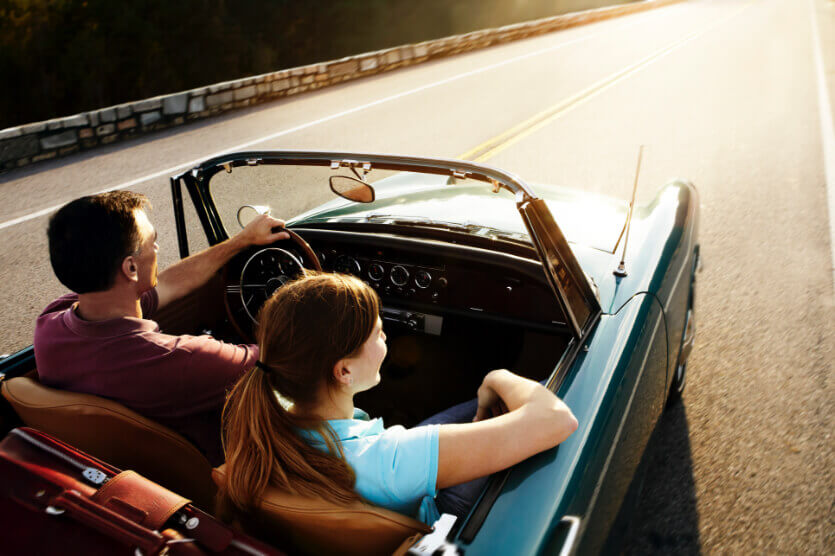 Classic Car Examples
Do you still need help figuring out what a classic car is? Here are a few examples that should help:
1964 Aston Martin DB5
1963 Corvette Sting Ray
1962 Ferrari 250 GTE
1969 Chevrolet Camaro
1957 Mercedes 300SL Gullwing
1959 Cadillac
1970 Ford Mustang
How Much Does Classic Car Insurance Cost?
Like standard auto insurance, the cost for classic car insurance is calculated based on several factors including:
Type of car
Age of the driver
Location of vehicle
The driver's record
Even though classic car insurance is meant to protect older, more expensive cars, classic car insurance is often cheaper than standard car insurance.
Where Can I Get a Classic Car Insurance Quote?
InsureOne will give you a free classic car insurance quote when you call (800) 836-2240. The no-obligation quote is customized just for you. Give us a call now to get your free quote, or request your collector car insurance quote online.
How Do I Get Classic Car Insurance for my Classic Cars?
Getting car insurance for older cars is simple with InsureOne. We have been providing reliable and affordable classic car insurance to collectors all over the country for over 30 years. Request a quote online or give us a call at (800) 836-2240, and our friendly and experienced representatives will do the comparison shopping for you based on your unique needs. We work with the top carriers in the country so that we can provide affordable classic insurance that protects your beautiful, antique cars.