24/7 Auto Club Cosmetic Plan
Protect Yourself from the Unexpected
What Benefits Does the Auto Club Cosmetic Plan Include?
With InsureOne's Auto Club cosmetic plan, you receive the following:
Paintless dent repair (PDR) – This technique uses a paintless process to repair door dings and minor dents without harming a vehicle's factory finish
Windshield repair – It covers the cost of repairs to the front windshield of minor chips and cracks
Tie hazard protection – If your tires incur damage from a road hazard, we will pay you a maximum of $65 for each tire per occurrence
Key fob replacement – If your key fob is damaged or inoperable due to a factory defect in or normal wear and tear, we will pay the cost to repair it.
24/7 Roadside Assistance.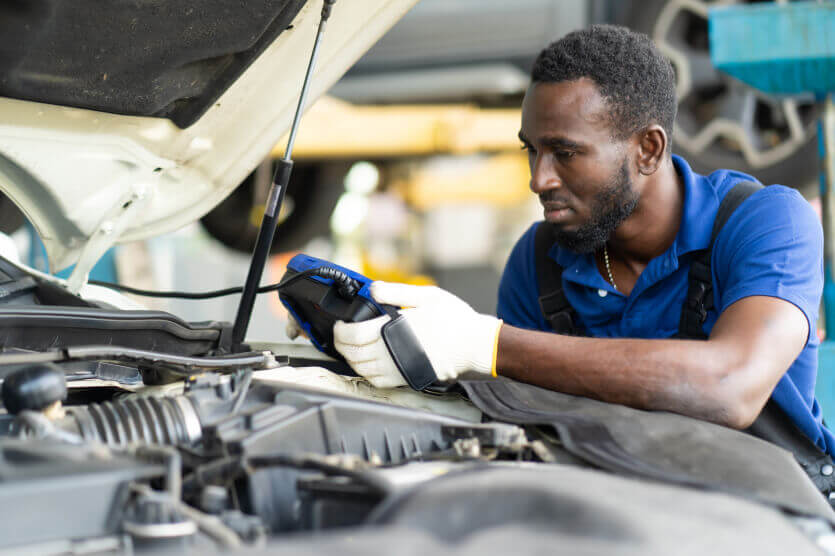 What Are the Benefits of Our 24-Hour Roadside Assistance Plan?
Roadside assistance kicks in when you run into some trouble that makes your car undrivable. You might associate roadside assistance with breaking down on some lonely road, but you can also use our plan if you have trouble at home or work. For example, if you get in your car to go to work and it won't start, you can use InsureOne's roadside assistance to get a jumpstart.
When you sign up for an Auto Club cosmetic plan, you are automatically enrolled in our roadside assistance plan. Its benefits include:
24/7 Towing assistance – Your vehicle will be either towed to a qualified repair facility or the location you specify
Extrication assistance – Help with getting a covered vehicle out of a ditch or inaccessible area
Flat tire assistance – Replacement of a flat tire with the vehicle's spare one. Towing assistance will be provided if necessary
Fuel delivery service – An emergency supply of fuel and/or fluids will be delivered to any member in immediate need. We provide up to three (3) gallons of fuel. The member will incur the cost of fuel.
Battery assistance – A jump-start when needed
Lock-out assistance – Help to get back into your vehicle if you lost the keys or they are locked inside
And much more!
Why Invest in an Auto Club Cosmetic Plan?
The look of your car is a big part of the resale value. This plan allows you to save money on repairs for cosmetic changes from normal wear and tear.
How Does an Auto Club Cosmetic Plan Work?
Claims are processed by CT Auto Club, Inc. If you need to file a claim, contact the service department number on your membership card and follow the prompts. They will help you process your paperwork and dispatch the service for you.
How Do I Know if InsureOne's Auto Club Is Right for Me?
Do your research on the cost of minor and cosmetic repairs for your auto type. Also, compare costs of roadside assistance: towing, flat tires, fuel delivery, and more. This will give you some clarity on these types of expenses. Then, make some comparisons between out-of-pocket and prepaid expenses.
For example, the average dent repair cost is between $125–$500+. Keep in mind that the actual cost to repair your dent will depend on the process, the type of car you drive, and other factors.
It's important to know that although our auto insurance will pay for repairs when your car is involved in an accident, it does not cover normal wear and tear.
Check out our Auto Club maintenance plan if you're also looking to protect how your car runs.
Get Your InsureOne Auto Club Membership Today
Protecting yourself and your car is affordable and easy with InsureOne. Why wait? Get your Auto Club Membership and start driving worry-free today. Visit an office near you to get a plan or request a quote or call us today at 800-836-2240.