What is Liability Auto Insurance?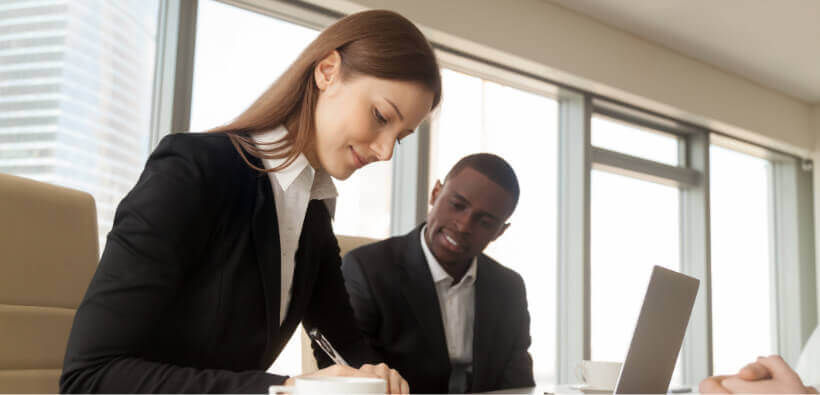 When it comes time for you to buy car insurance the process may seem fairly straightforward, but as you start to get quotes from car insurance companies it is easy to get lost in the terminology. From liability insurance to comprehensive and collision coverage – you may not be sure what you need and how much.
Before you begin the auto insurance search process it is important to have a basic understanding of the coverage that is fundamental to most insurance policies – liability insurance coverage. If you have never heard of it you are probably wondering 'what is liability auto insurance and do I actually need it?' The answer is most likely yes and there are a number of reasons why.
What is Liability Insurance?
Auto liability insurance is the coverage on your policy that would protect if you caused an accident that caused injuries to other people or resulted in damage to someone else's property. It is the most important car insurance coverage to be aware of because it is required in almost every state in the country.\
What Does Liability Insurance Cover?
Liability insurance coverage is divided into two categories: bodily injury and property damage coverage. Bodily injury coverage will help pay for medical expenses if you injured another driver, their passengers or a pedestrian. Property damage coverage will help to pay for the damage you caused if you crashed into another car or piece of property like a home or fence.
What Doesn't Liability Car Insurance Cover?
Liability insurance is designed to protect you from damage or injuries that you cause to others; however it will not cover any damage to your vehicle or any personal injuries that result from an accident that you caused. If you want to protect your vehicle and yourself you may want to consider adding additional coverages such as collision, comprehensive, personal injury protection and/or medical payments coverage.
How Does Auto Liability Insurance Work?
The basic premise of an auto insurance policy is that you pre-select limits and those limits are the most the auto insurance company will pay out if you file a claim. When it comes to liability limits, many insurance companies combine bodily injury and property damage limits. You will typically see them presented in groups such as 15/25/10, 25/50/20 or 100/300/100, among others.
To understand what these numbers mean, consider the example of 25/50/20. This means in the event of a covered claim your insurance would pay out a maximum of:
$25,000 for bodily injury, per person
$50,000 for total bodily injury, per accident
$20,000 for property damage
For example, you accidentally run a red light and crash into another car. The vehicle has $10,000 worth of damage so you would be fully covered for property damage; however the accident injured the driver and his two passengers and each of their medical bills are $20,000 for a total of $60,000. Unfortunately, you would still be liable for $10,000 because your insurance policy will only pay a total of $50,000 for bodily injury per accident.
How Much Liability Insurance Coverage Is Necessary?
The choice is yours when it comes to selecting your liability insurance coverage limits, but it is important to note that each state has minimum required limits that you must carry to legally drive in the state. It is also important to note that although they are the lowest limits required they may not be enough to fully protect you.
Before you select your limits you should consider all of your assets. Do you own a home? Have a retirement savings account? All of those things could be at risk if you are found at-fault in a liability claim. Increased liability may be more affordable than you think. Compare quotes from your current car insurance provider and reach out to other companies as you may be able to afford more coverage than you previously believed.
If you're looking for low-cost auto insurance that offers the coverage you need, you've come to the right place. InsureOne has been helping drivers save money on auto insurance for over 30 years, and we can do the same for you. Get a free car insurance quote online or over the phone by calling 800-836-2240.