Everything to Know About Car Seat Safety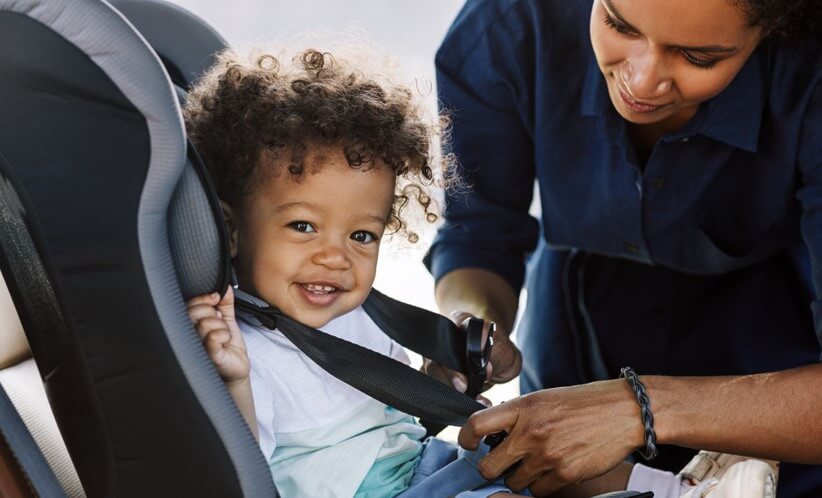 Many children spend a lot of time in the car. Their safety is of utmost importance, so it's crucial to learn about car seat safety, including booster seat requirements, laws on booster seats, and more.
Keeping them safe on the road involves more than just buying them a car seat. There's a lot to learn—which direction should your child face, how to install a car seat, etc. In this article, we'll provide information about car seat safety to protect your most precious cargo.
Who Needs to Use a Car Seat?
Children ages 12 and under should be properly buckled in a car seat, booster seat, or seat belt. It all depends on the child's age, weight, and height.
The types and age groups are as follows:
Rear-facing booster seat – Children should ride in a rear-facing seat from birth until ages 2–4 or they reach the highest weight or height allowed by the car seat manufacturer.
Forward-facing toddler car seat – Toddlers and preschoolers up to age five and up to 65 pounds should use a forward-facing toddler car seat with a harness.
Booster seat – Children whose weight or height exceeds the forward-facing car seat limit should use a belt-positioning booster seat.
Seat belt – Children who are large enough for the car seat belt to fit them correctly can use a seat belt while riding (usually around ages 9-12).
State laws also determine who should use a car seat. These laws vary by state, which can get a little confusing when you're traveling around the country with your children. For example, California's car seat laws require children to be in the back seat until age 8.
There are other specifics to California car seat safety laws, as well as for other states. You can see what your state law requirements are for child seats at Safe Ride 4 Kids.
Positioning of Car Seats for Their Safety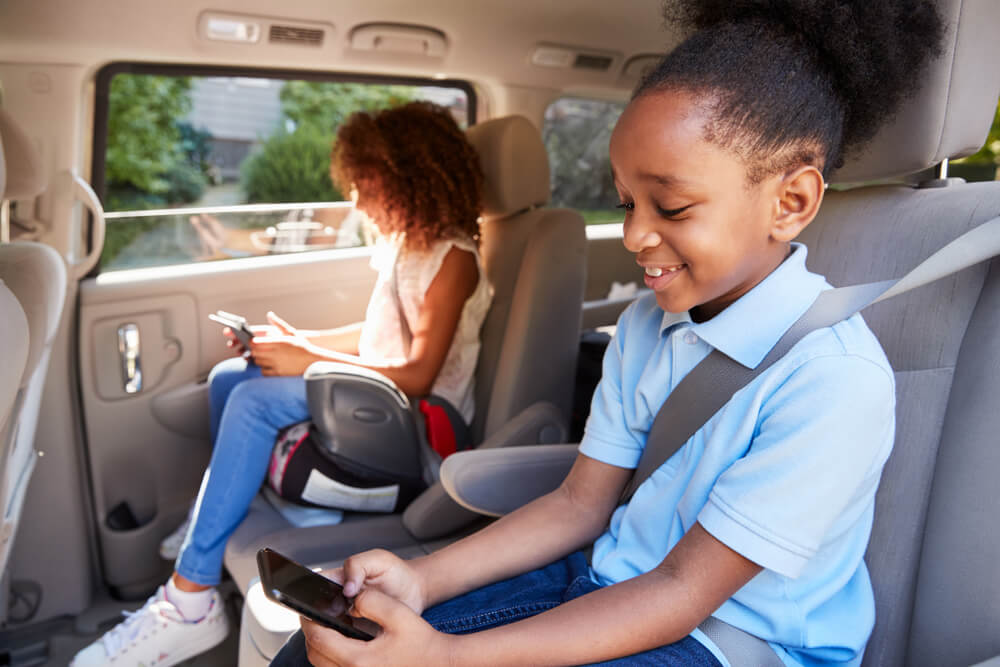 Are you wondering if a car seat is safer behind the driver or passenger, or can you put a car seat behind the driver? According to a study, infants and children up to 3 years old are safer sitting in the center rear seat than on the side in the back. There's not much difference between the passenger side or the driver's side according to crash statistics—the center is safest.
Car Seat Safety Tips
Buy the right car seat for your child's age and size and know when to change it.
Install and use car seats and booster seats according to the car seat manual.
Make sure to get the right fit for the best protection for your child.
Buckle children in car seats, booster seats, or seat belts on every trip, no matter how short.
Always use your seat belt to set a good example for everyone in the car.
Another great way to keep your family safe is by getting a high-quality car insurance policy. At InsureOne, our agents are ready to help! We take the guesswork out of choosing a policy and easily find the perfect one for your needs and budget. Get your free car insurance quote online, over the phone, or at one of our offices today.