5 Things to Ask Before Buying a Used Motorcycle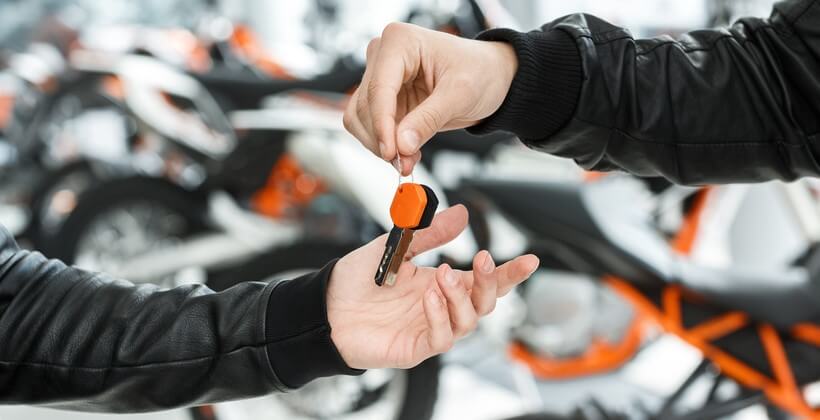 Are you thinking about buying a used motorcycle? It's a great way to save money and get one that's in decent condition and runs well.
Of course, to choose a nice bike on a budget, you need to know what to look for when shopping. Things like gas mileage, physical condition, and how hard it was ridden are all things to consider.
If you're asking, is it ok to buy a used motorcycle, and need tips and advice, we'll go over things to know about buying a used bike, including why it's a good idea.
Why Buy a Used Motorcycle?
In a nutshell, you can save a lot of money by buying a used motorcycle. New bikes depreciate rather quickly, which means that they quickly become used in terms of value. Buying a new one involves multiple extra fees, which you don't have to worry about when purchasing a used model. Keep in mind that used motorcycle values vary based on geographic location.
What is High Mileage for a Motorcycle?
While mileage isn't the only thing to consider when you're looking at used bikes, it is important. Low mileage doesn't always mean that the bike is in great condition. Motorcycles that have more than 40,000 miles are considered high mileage. However, if the bike is taken care of and has a lot of miles, it can still be a great purchase.
Where Can I Buy Used Motorcycles?
You can purchase a used motorcycle at most dealerships that sell cars. Other alternatives include a store that specifically sells bikes (like Harley Davidson), Craigslist, and eBay.
What Should I Look for in a Cheap Motorcycle?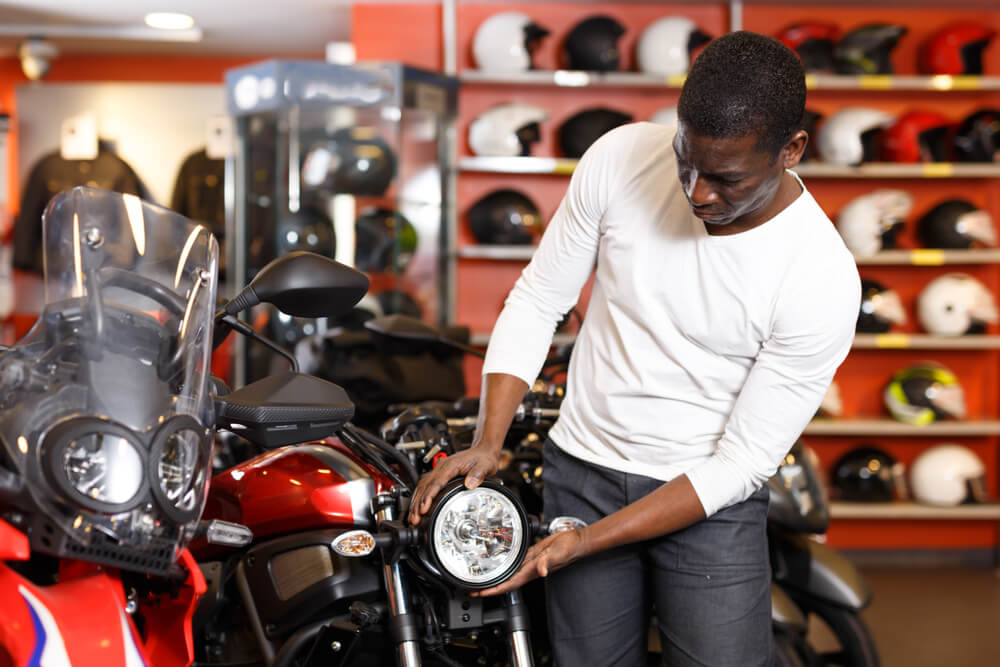 The first thing you want to know is the history of the motorcycle: how often it was driven and for what. You'll also want to get the bike's service records to see its history of scheduled maintenance.
Other things to examine:
Footpegs, levers, and bar ends – If these parts are damaged, this is a sign that the bike has been hitting the pavement a lot.
Tires – Some wear is expected, of course. But lots of severe wear and flat spots could be caused by skidding and hard braking. Cupping is a natural wear pattern on motorcycle tires.
Electrical – Check all headlights, blinkers, and hazard lights.
Engine – At some point, you need to hear the bike run. While it warms up, make sure the engine is running smoothly. If you see a lot of smoke, there could be a problem. Blue smoke means that oil is burning, which is a telltale sign that the bike will need major repairs. Also, listen to the engine for any rattling or other noises.
Get a Motorcycle Insurance Quote
Do you want to save on motorcycle insurance? Begin by getting a quote with InsureOne. A licensed agent will go over your options and provide you with a quote for your needs for the best motorcycle insurance. Get a free motorcycle insurance quote online or over the phone.