Summer Road Trip Checklist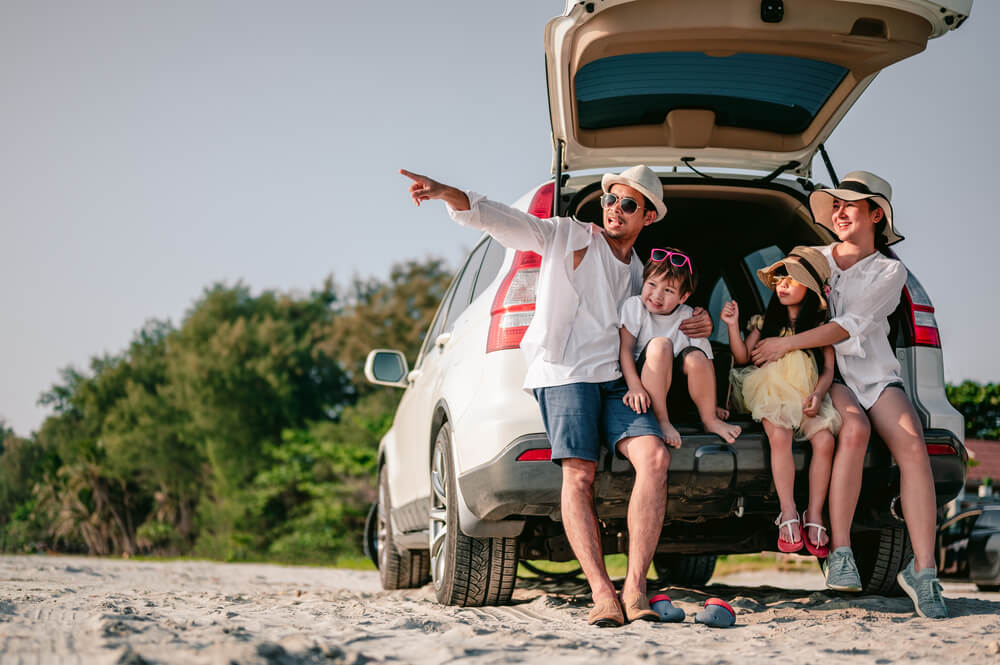 Whether you're heading across the country, into the wild interior of some national park, or simply ambling up the coast in search of a cool breeze, these are things you should absolutely have with you for your summer road trip:
1. Spare Tire
Make sure your spare tire is in excellent condition and that you know how to change it out if you get a flat. For example, knowing how to handle a tire blowout is an essential skill to have during a road trip.
2. Important Documents
Keep these documents on your car at all times during a road trip:
Your car's manual
You'll be surprised how much your car's owner's manual can come in handy. From tire pressures to changing a headlight, you should keep it on hand on your road trip.
License and registration
You'll need these on hand in case you get pulled over.
Insurance
Car insurance is required in all 50 states, and having proof of insurance is mandatory when you're driving. Here's a bit more info on how to compare car insurance.
3. A Good Insurance Policy
Driving with a good insurance policy makes everything easier and is one of the most important items you can have. Whether it's car trouble, a collision, or other unforeseen incidents like theft or vandalism, your insurer is there to give you peace of mind. No matter where you're traveling, give yourself one less thing to worry about by getting quality car insurance coverage.
4. Roadside Emergency Kit
A roadside emergency kit typically contains the following items:
Reflective vest
Rain poncho
Warning triangle
Tire pressure gauge
Window breaking mechanism
Battery booster cables
Lightsticks
Make sure you have one of these kits with you. If yours doesn't include one of the items, buy it before leaving! Staying safe on the road is of the utmost importance, so a roadside assistance plan may also prove very useful.
5. Some Cash
Having money on hand is always helpgul, particularly if you're heading into a rural area or need roadside assistance. Many businesses still offer cash discounts, as well, which can help you stay on budget for your trip.
6. Lots of Water and Bottles
It's easy to overlook carrying sufficient water with you, but it's a mistake that you can avoid. Be generous with how much water you bring, and always pack enough to get you through an emergency.
Also, consider that your body needs between 1 and 2 gallons of water per day in hot, arid climates — so make sure you pack enough to get you through changing a flat tire or going on a hike!
7. Hand Sanitizer
Hand sanitizer was always a good thing to have, but it has become a staple. Stock up on grab-and-go hand sanitizers or simply have a larger bottle for the car. Make sure whatever alcohol-based hand sanitizer you use has at least 60 percent ethanol, as recommended by the US Centers for Disease Control and Prevention.
8. Sunscreen
Wherever you're headed on your summer road trip, you'll need sunscreen. You can get a sunburn just about anywhere and scientists recommend using sunscreen with an SPF of 30 or more, as anything below doesn't effectively block cancer- and sunburn-causing UVB rays.
9. In-Car Phone Chargers
Your phone is going to get a lot of mileage on your road trip, so keep a separate, dedicated charger in your car to avoid digging through your luggage every time you want to charge up.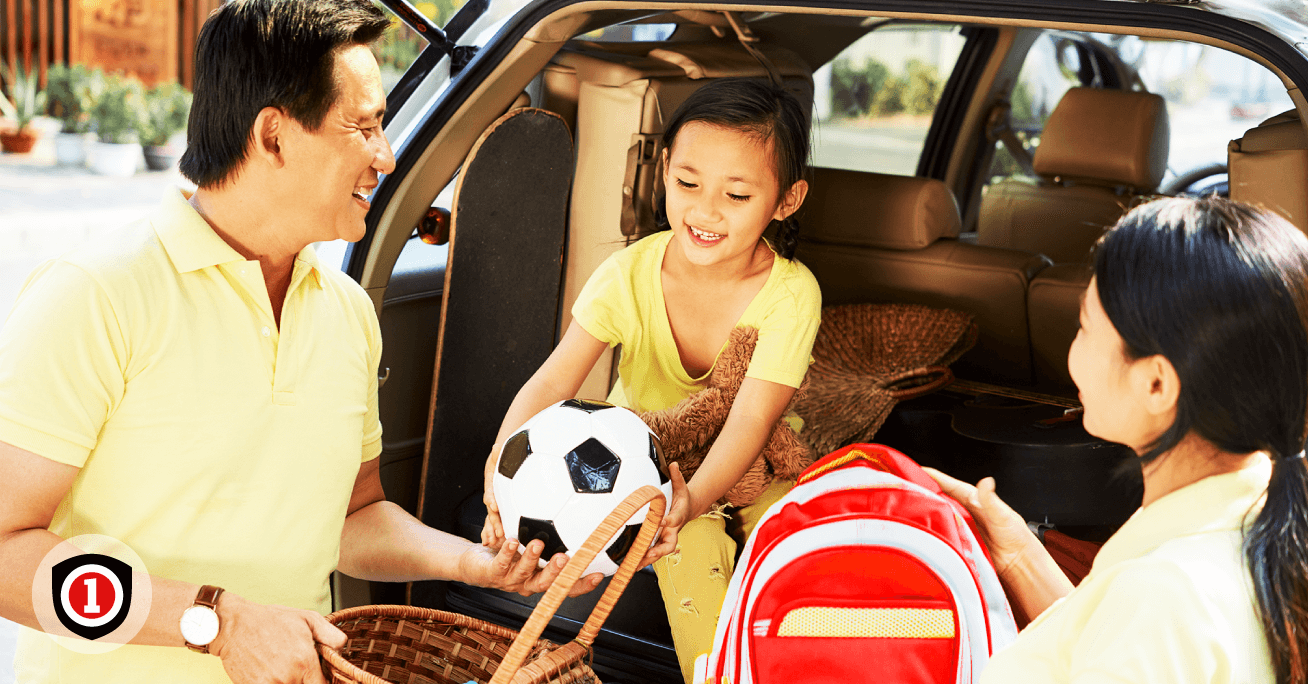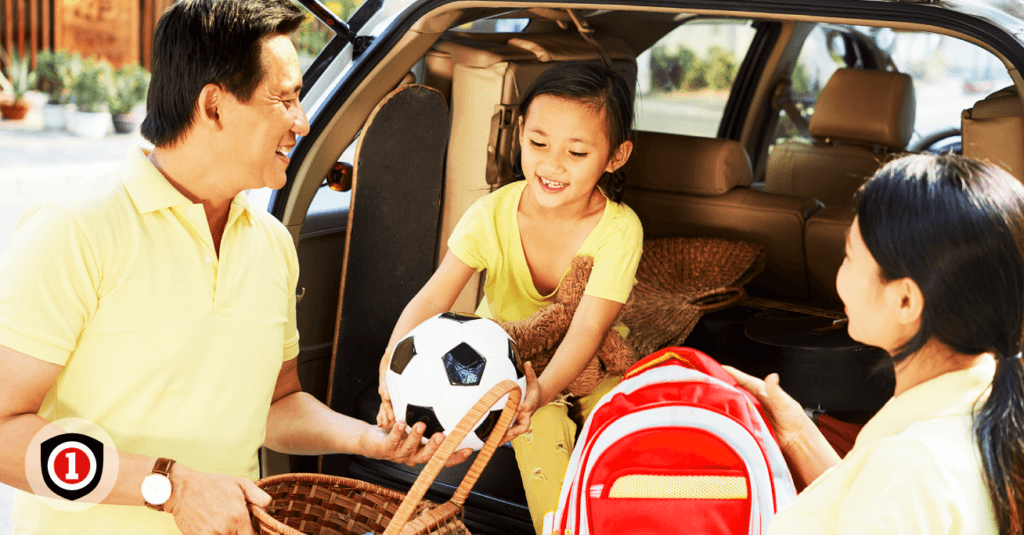 10. Books and Travel Games
If you are traveling with kids, it's important to give them various activities to keep them occupied. Bringing along some books and travel games that take the form of cards or fit in compact cases will help prevent them from getting restless.
11. Sunglasses
Sunglasses are an absolute necessity on any road trip. Both direct sunlight and glare off of other vehicles can damage your eyes and cause eye fatigue. At a minimum, your sunglasses should block UV radiation.
12. Napping Blanket
Summertime does not necessarily mean hot car interiors. Once the AC is on, you're likely to get a bit chilly if you take a nap. A little travel blanket can fit in a small space and keep you comfortable.
13. Travel Pillow
Travel pillows can either be the U-shaped pillows people use on airplanes or can be any other type of pillow. Even if your seat doesn't recline all the way, they allow your head to lay back over the pillow and keep you comfortable.
14. Flip-Flops
Aside from using them on the beach, flip-flops are also highly useful for camping, using public showers, and getting in and out of the car when gassing up or recharging. Plus, they take up very little space and help avoid the dreaded sock tan.
15. Bathing Suits
Bring bathing suits along to seize any opportunity you get to swim. There are plenty of unforgettable swimming spots all over the country, and as long as you're not putting yourself in danger or trespassing, feel free to enjoy them.
16. Sanitary Wipes
Sanitary wipes are a great thing to have on hand on any road trip. They perform in situations where hand sanitizer fails and leave dirty surfaces clean and fresh-smelling. Sanitary wipes fit inside a small pouch or a dispensing bottle.
17. Radiator Fluid
This may not be high on most people's list, but having a jug of coolant for your car can come in handy. Particularly if you are driving an older car or are passing through scorching areas, your car's coolant can boil off.
If your car's temperature gauge starts to climb, turn off the AC (cooling the air actually makes the engine hotter), pull over, and let it cool down again. Once it is cool to the touch, you can add coolant if needed to get you the rest of the way. Remember never to open a radiator that is still hot, as the coolant can sputter out and burn you.
18. In-Car Garbage Bag
To stay comfortable and content on a long drive, it's important to keep the inside of your car clean. Keep a plastic bag hanging from a headrest or in the back foot area to put all your trash in. Then toss it in a garbage can at the next rest area.
19. A Fantastic Playlist
There is so much good music out there — nearly 100 million songs, by a recent estimate — and there's no better time to enjoy them than when you're hitting the open road.
Make Sure You're Protected
On a road trip, your insurance policy is your safety net. InsureOne offers high-quality auto insurance that you can count on in times of need, and when you're on a summer road trip, there's no better feeling than that. InsureOne also offers home, commercial, life, and other insurance policies to individuals and businesses.