What Does it Cost to Insure a Motorcycle?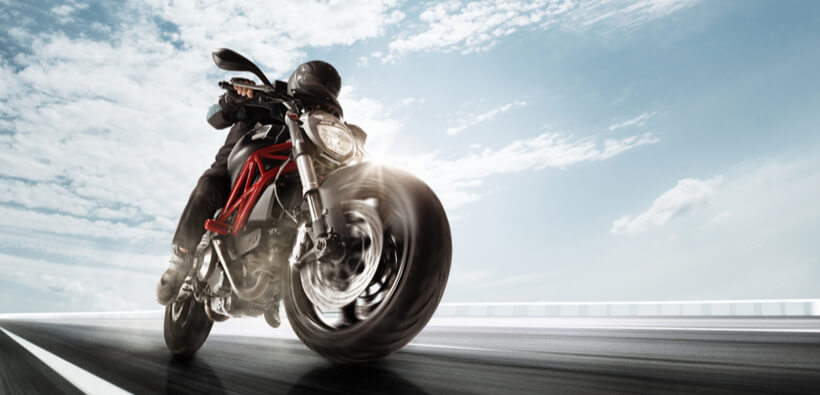 If you have a motorcycle or are thinking about getting one, you need to make sure you and your bike are fully insured. In California alone, there were over 16,000 motorcycle accidents, according to the National Highway Traffic Safety Administration (NHTSA). You need motorcycle insurance to protect yourself in case you are ever in an accident. Also, it is the law. Getting cheap motorcycle insurance is easier than you may think. Read more to learn how to get affordable motorcycle insurance.
Motorcycle Insurance Cost
Determining the average cost of motorcycle insurance is not an easy task because so many variables go into determining the cost.
Some of those variables include:
The motorcycle you insure
What coverage you select
Where you live
Your driving record
Age
Gender
These are only a portion of the variables that go into calculating the cost of motorcycle insurance. Generally speaking, motorcycle insurance costs tend to be higher for younger drivers. If you want a free motorcycle insurance quote, call InsureOne today.
Motorcycle Insurance Requirements
Most states require motorcycle owners to buy liability insurance. Liability coverage pays for others' injuries or damages if you cause an accident. The lowest amount of liability insurance you must buy for your motorcycle is the same as your state's car insurance minimum requirements.
Some states also require drivers to carry uninsured/underinsured motorist coverage. This coverage pays for injuries resulting from an accident caused by a driver who's uninsured or who doesn't have enough insurance.
What Does Motorcycle Insurance Cover?
Motorcycle insurance is similar to car insurance. Standard motorcycle insurance policies include bodily injury and property damage liability insurance, which riders are required to have in most states. This coverage only applies to other people's injuries and property damage for an accident that you cause. It does not cover you. You will need to add optional coverages such as collision coverage and personal injury protection.
What if I Don't Ride My Motorcycle All Year?
Many insurance companies offer lay-up insurance during winter when many drivers put their motorcycles in storage. During the lay-up period, insurance still covers you against theft and other events that can happen while you are not riding your bike.
Ways to Save on Motorcycle Insurance
If you want to lower your motorcycle insurance rates, there are specific motorcycle insurance discounts that you may qualify for.
Multi-policy discounts – combine your home, renters, and other insurance policies
Motorcycle safety course – complete an approved safety course and earn a discount
Multi-vehicle – bundle two or more of your vehicles, boats, etc.
Riding association – if you are a member of a riding associate, you can earn a discount
Anti-lock brakes – if your motorcycle has anti-lock brakes, you're eligible
Homeowner – owning a home, condo, townhome, you're eligible for a discount.
Good Rider discount – going 60 months without an at-fault accident
Mature riders – if you are older and have been riding a while, you qualify
Types of Motorcycles Covered by Motorcycle Insurance
You can get all of your bikes covered with motorcycle insurance. InsureOne provides motorcycle insurance that is reliable and covers a wide range of bikes, including:
Antique Motorcycles
Cruisers
Motocross and Dirt Bikes
Street Sport Bike
Mopeds
Scooters
Touring motorcycles
Custom Choppers
Vintage Bikes
And most other types of motorized bikes
How to Get Affordable Motorcycle Insurance
If you are a motorcycle owner and are looking for reliable motorcycle insurance, call InsureOne. We provide motorcycle insurance that will protect you and your bike when the unexpected happens. For over 20 years, motorcycle owners have trusted us to protect their bikes, and we can do the same for you. Call us now at (800) 836-2240 to get a free motorcycle insurance quote.