Are Uber and Lyft Really Safer and Better Than Taking a Taxi?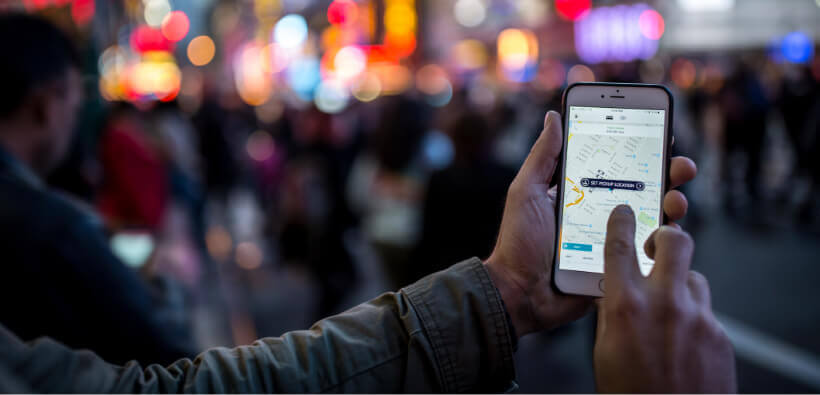 Passenger safety has once again become a major concern for critics of ridesharing companies Uber and Lyft in the wake of recent events. Sure, many loyal riders claim the services are cleaner, cheaper, and more convenient than a cab, but do you run a better chance of being assaulted, kidnapped or raped by an Uber or Lyft driver than by a cabbie?
Long Under Scrutiny by Lawmakers
Long under scrutiny by local lawmakers, Congress, and taxi companies competing with the services who say more could be done to protect passengers, Uber, in particular, has done little to improve its image. Not only have some of Uber's own drivers been physically assaulted by their passengers, but the company's drivers have also been accused of everything from harassment to rape and other attacks on passengers.
In the past few months, an Uber driver in Simi Valley, California was arrested for DUI with a blood-alcohol level twice the legal limit. Meanwhile, in Kalamazoo, Michigan, a driver for Uber Technologies was charged in the shooting deaths of six people. And, according to the Boston Globe, on Feb. 19 a former Uber driver in Boston was convicted of assaulting a passenger.
Of course, this is nothing new for Uber, which has been criticized over allegations of rapes and other assaults by its drivers around the world, leading many of its opponents to question how the ride service vets its drivers. An issue that has plagued Uber and Lyft is the extent and depth of their background checks.
Fingerprinting Not Part of Background Check
A serious point of contention is that, unlike most major taxi-cab companies operating in large U.S. cities, Uber and Lyft's background checks do not include fingerprinting. Despite serious incidents involving its drivers, Uber's Chief Security Officer Joe Sullivan is steadfast, saying the San Francisco company would not change the way it vets its drivers.
However, the fact that Uber is being sued by the district attorneys of San Francisco and Los Angeles may lead to some changes. The suit alleges that last August at least 25 Uber drivers with serious criminal histories, including registered sex offenders, a kidnapper, and a convicted murderer, were found to have passed its screening. And, last month Uber agreed to settle a class-action lawsuit for $28.5 million over allegations the company misrepresented the quality of its safety practices and fees.
Loyal Riders Swear by the Service
Still, some people swear by Uber and Lyft and disregard any negative reports in the news. They prefer the ridesharing services over cabs and won't be deterred – no matter the risks.
But, the issue of safety remains with both sides pointing fingers. Prosecutors in San Francisco and Los Angeles claim dangerous individuals were not flagged during the background checks while Uber states that in 2014, at least 600 active taxi drivers who applied to the company in both cities and in San Diego failed its background check without the need of fingerprinting.
No Compiled Nationwide Crime Data
While agencies such as the Insurance Information Institute gather data on traffic accidents involving injuries and deaths to share with auto insurance companies, there is no compiled nationwide data to compare on-the-job crime rates of taxi, Lyft, and Uber drivers. It basically all comes down to where you feel the safest.
Some cities, such as Austin, Texas, in a push for fingerprint checks, did release documents from 2015, stating that Uber drivers allegedly were involved in 13 sexual assaults and one rape; taxi drivers, five; and Lyft drivers, six. One sexual assault was listed as either Uber or Lyft.
While your safety should be a top priority over saving a few bucks, your preferred mode of transportation is ultimately up to you. But do yourself a favor and don't ignore obvious signs that someone's behavior could be putting your safety at risk.