Commercial vs. Consumer Auto Insurance — A Primer for New Entrepreneurs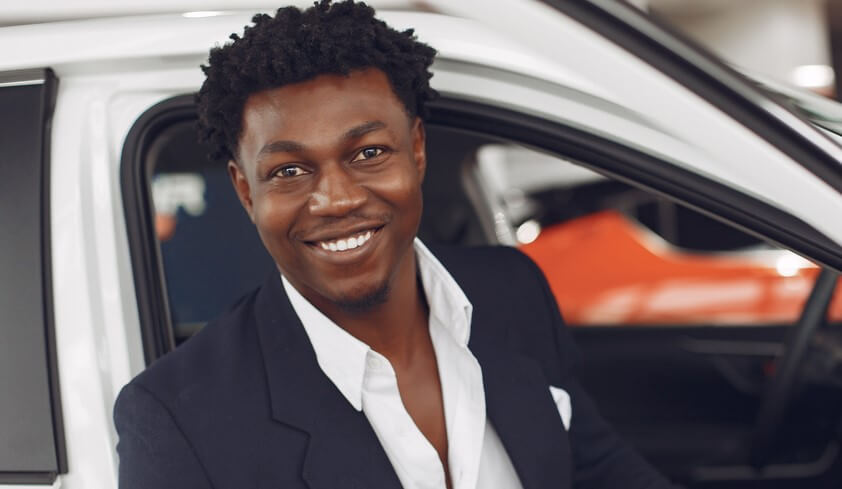 Are you a new entrepreneur? In that case, one of your highest priorities should be protecting your assets.
Insurance is the best way to protect most of your assets. Unfortunately, many entrepreneurs don't know the difference between commercial and consumer automobile insurance.
Care to learn the difference and how to keep your car safer than ever? Keep reading to discover the answers!
What Is Commercial Auto Insurance?
Our guide will help you uncover the important differences between commercial and consumer automobile insurance. Before we can dive in, though, we need to take a closer look at what these terms actually mean.
So, what is commercial auto insurance? The short answer is that this is insurance designed to protect vehicles being used for business (or commercial) purposes.
While that sounds very straightforward, there are several surprising scenarios where you might need commercial auto insurance to be fully covered. Fortunately, our guide will explore what these scenarios are and what steps you should take next.
What Is Consumer Auto Insurance?
Consumer auto insurance is something that every driver is familiar with. This is the standard insurance you need to have to drive your vehicle safely and legally.
Fortunately, you likely already have consumer auto insurance to help protect your vehicle. The bad news is that depending on many factors. You may not have the coverage you need.
Are you fine keeping your existing consumer auto insurance, or should you seek out commercial auto insurance? Our guide will walk you through different scenarios and factors that will help you decide what is best for your car and your own needs.
Who Needs Commercial Auto Insurance?
One of the best ways to figure out if you need commercial auto insurance is to ask yourself a question. And that question is this: "do I use my car to carry out one or more official job functions?"
For example, you don't need commercial auto insurance for those days when you are feeling nice and bring breakfast to your team at work. That's because you are doing something nice that nobody required you to do. But if you deliver food as a regular part of your job, then your car needs the protection of commercial auto insurance.
Similarly, it's not uncommon at all to give your friends a ride to a restaurant or a concert. In these cases, consumer auto insurance is just fine. But if you are delivering people to their destination as part of some official job (even as a temporary "gig economy" job), then you need commercial auto insurance.
Sometimes, the amount of time you spend on the road may be a deciding factor. Consumer auto insurance is fine when you take your own spontaneous long-distance trips. But if long commutes and major travel are built into your job responsibilities, then commercial auto insurance is a must-have.
And sometimes, it all comes down to what you are transporting in your car. While hauling equipment for your job may necessitate commercial auto insurance, simply driving yourself to and from work does not.
Who Needs Consumer Auto Insurance?
As you can tell, determining who needs commercial automobile insurance can be confusing. The rest of our guide will help to unpack some of those scenarios. Before that, though, we need to ask the obvious question: who needs consumer auto insurance?
The best answer to this question is "everyone who drives a vehicle." Most states require some level of insurance coverage for your car. And most states require a mandatory minimum amount of coverage as a precaution against any injury or damage that may occur because of an automobile accident.
Should you drive without the proper insurance in most states, you will have violated serious laws. And, you may be responsible for damage caused by a wreck you are involved in that insurance would have otherwise covered.
Sometimes, you may want or need specialized consumer auto insurance for specific vehicles. Motorcycle insurance is what you'll need to protect your bike. Similarly, those who drive an RV will need their own special insurance to stay safe out on the open road.
Now that you know more about the importance of consumer auto insurance, we will explore some of the unique scenarios where you might not realize you need commercial auto insurance protection.
What's in Your Car?
Many drivers have both consumer and commercial auto insurance. But why would they need both? In some cases, it comes down to what you are carrying inside your car!
The primary purpose of consumer auto insurance is to protect you and your car. However, as soon as you are using your vehicle in some kind of work capacity, consumer auto insurance is no longer enough.
For example, someone who makes deliveries for a living (such as a courier or food delivery driver) needs to have commercial auto insurance. But there are other cases where things are less clear.
One such example would be any employees who must transport tools or other materials for their employer. Depending on what you are transporting, you may face an increased risk of things like property damage and even theft.
In such an example, consumer auto insurance might not be sufficient.
Motivation Matters
Still wondering if you need commercial auto insurance? Another factor to consider is that "motivation matters" for insurance purposes.
It's a common misconception, for instance, that the type of insurance you need is dictated by where you are driving. Instead, though, the more important question is why you are driving there.
That's because a standard consumer auto insurance policy will protect you regardless of how far you drive. You have the same coverage level for a trip across the country as you do for a simple workplace commute.
But if your workplace requires you to regularly drive to destinations (whether you are meeting clients, picking up supplies, or anything in between), then you need to purchase commercial auto insurance. Without such insurance in place, your employer faces liability in the event of a possible accident.
Vehicle Size Matters
When it comes to the vehicle you drive, size matters. In fact, the vehicle's size and weight play a large part in determining the insurance you need.
With traditional consumer auto insurance, you should have enough insurance to cover the potential damage caused by your vehicle in an accident. But the bigger the vehicle, the bigger the potential for damage.
Someone driving a tow truck, dump truck, semi-truck, or other larger vehicle may need commercial auto insurance to cover the damage if an accident occurs. But if you aren't driving anything bigger than an SUV and don't meet the other criteria we have outlined, then consumer auto insurance should be fine.
Your Business and Your Liability Limits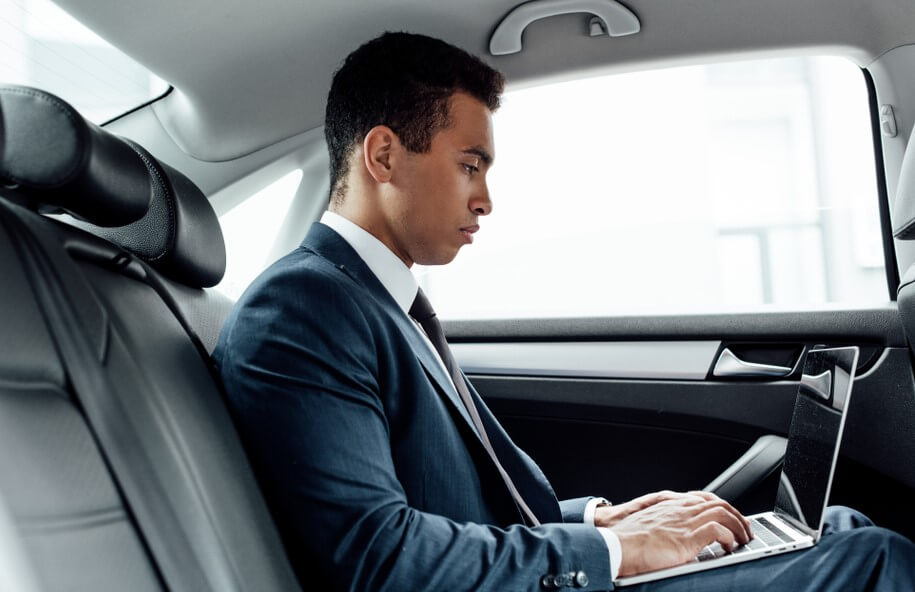 Often, whether you need commercial auto insurance or not isn't entirely up to you. Instead, it may be up to your employer.
Businesses play a large role in determining the liability limits involved with business vehicles. Why? Because otherwise, the company's bottom line may be threatened if you cause an accident or simply be involved in an accident.
Long story short? If you're not sure whether you need commercial auto insurance, you should speak with your employer. And if they say you do need commercial auto insurance, it's relatively simple to contact your insurance carrier and change your existing policy.
Changing Your Existing Policy
Earlier, we mentioned talking to your employer if you think you need commercial auto insurance. Whether your employer answers "yes" or you still have questions, the next step is to contact your existing insurance carrier.
Your insurer can help you discover the type of commercial plan you need. For example, if your need for commercial insurance is very infrequent, the insurer may be able to modify your existing policy instead of requiring you to take out a different policy.
If you do need to take out a complete commercial auto insurance policy, here's our best advice: don't be afraid to call around and get quotes from different insurance companies. Even if you have a good relationship with your existing carrier, commercial insurance is expensive enough that comparing different rates can help you save more money in the long term.
You Don't Have to Figure Everything Out on Your Own
Learning whether you need commercial auto insurance as well as consumer auto insurance is very confusing. And if you're new to the world of commercial insurance, you probably have many more questions before you take out a policy.
InsureOne can help you navigate the car insurance maze and help you find the perfect policy for your needs and budget. Start your quote online, over the phone, or at one of our offices near you.