Do You Need Insurance for a Snowmobile?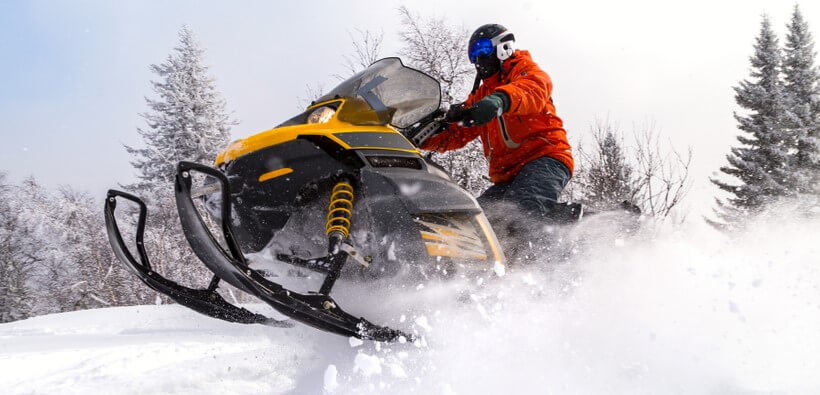 Winter is right around the corner! Snowmobiling is one of the most popular winter pastimes. And while it's fun, it also carries some risks. That's why it's essential to have insurance.
If you have one, you may be asking yourself, "So I need snowmobile insurance?" Well, that depends. Although it's not required in all states, it is mandatory in others. You also need this type of insurance if you're snowmobiling in certain recreation areas and parks. Even when it's not required, getting snowmobile insurance makes sense.
What Does Snowmobile Insurance Cover?
Snowmobiling is a risky sport, and as such, hazards and accidents are a part of that risk. You have many options and the best coverage is a package that includes:
Collision coverage. Covers damages to your snowmobile if you're in a collision, no matter who is at fault.
Comprehensive coverage. It helps cover damage due to fire, theft, vandalism, etc.
Bodily injury liability. Provides protection for your injuries if you're involved in a collision with a snowmobile owner who does not have sufficient coverage and is at fault.
Property damage liability. Covers damages to someone else's property if you cause an accident.
Medical payment coverage as an add-on helps cover medical payments for the driver or passenger, no matter who is at fault. Another good option to add on to your insurance for a snowmobile is accessory coverage. It covers things like riding gear, helmets, windshields, eyewear, covers, and more.
How Does Snowmobile Insurance Work?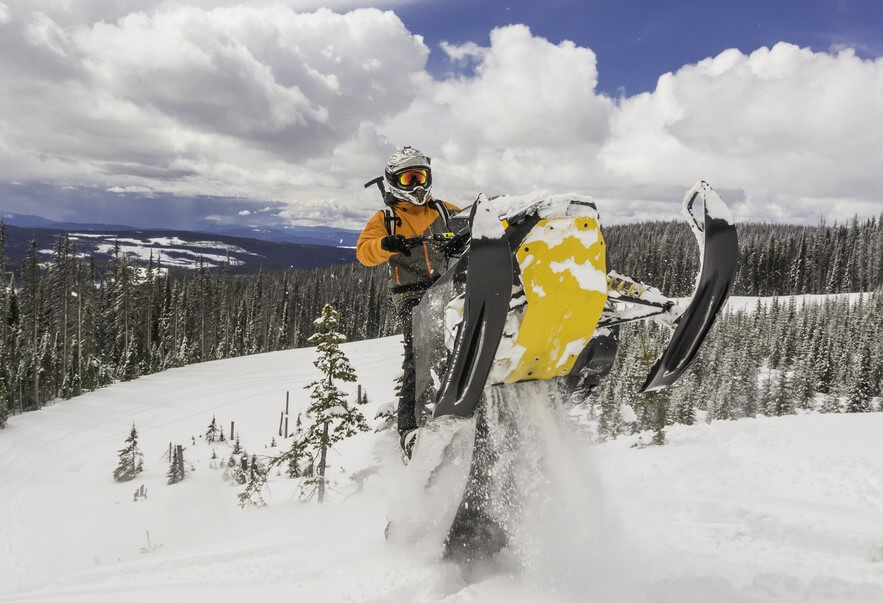 Insurance for a snowmobile can help cover medical and property damage costs for you or someone else. It also covers you if another person files a claim against you for damages or injuries you cause. If your snowmobile is stolen, collides with an object, or falls through ice, the policy will cover you.
How Much is Insurance on a Snowmobile?
Snowmobile insurance can cost anywhere from $100 a year to more than $500 per year. The average cost per year is $400 annually. As with many types of policies, coverage cost depends on several factors, including:
What kind of snowmobile you own (make and model)
Your deductible
Where you live
Where you'll ride your snowmobile
The driver's age
Whether other drivers are using it
Whether other passengers are riding it
The type of coverage you choose
Get a Free Quote for Insurance for a Snowmobile
Ensuring you've got the coverage you need and the best snowmobile insurance rates possible can help give you peace of mind. If you are looking for reliable coverage, call InsureOne. For over 20 years, snowmobile owners have trusted us to protect their snowmobiles, and we can do the same for you. Start your free quote online, over the phone, or at one of our offices near you.