How Does Dental Insurance Work?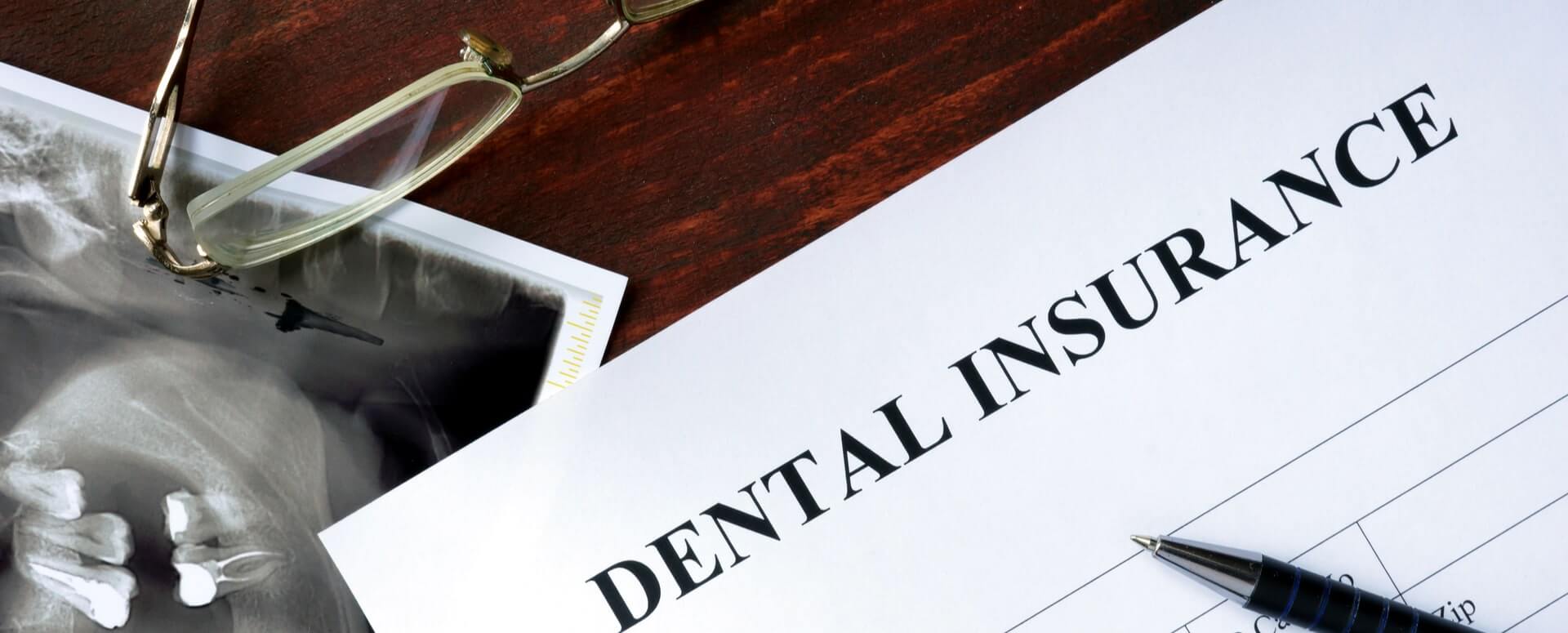 There's nothing worse than having a toothache, a chipped tooth, or teeth that have started to decay but no money to have the problem fixed. Unfortunately, that's the reality for millions of people. On a positive note, dental insurance not only is widely available but also has become more affordable.
Today, you can find a variety of dental plans, some that offer full coverage. That means you can have more than just a cleaning done.
Types of Dental Insurance Plans
As stated, there are different dental plans available, and your goal is to select the best dental insurance specific to your needs. For example, if you're a single person, there's a chance that you can afford to pay a higher premium each month. However, if you have children, you probably want to focus more on dental discount plans, as well as those that cover orthodontic procedures. The following represent the most common dental insurance options.
Preferred Provider Organizations (PPOs)
Direct Reimbursement (DR)
Point of Service Plans
Dental Health Maintenance Organizations (DHMOs), also referred to as Capitation plans
Referral or Dental Discount Plans
Schedule or Table of Allowances Plans
Exclusive Provider Organizations (EPOs)
How Do These Dental Insurance Plans Work?
Keep in mind that these types of dental insurance cover much of the same treatments. That includes preventative care, such as examinations, x-rays, and regular cleanings. They also cover nonemergency services, like cavities, tooth extraction, and pain relief. These are considered full coverage dental insurance. Some plans do include emergency services, as well as orthodontics, but they're more expensive. One other thing: Dental plans are broken down into two primary categories – individual and group. Individual insurance is a policy that you would purchase yourself. In comparison, group insurance is what a company offers to its employees. Regardless, for the most affordable dental insurance, it's worth looking at several different plans and dental professionals.
Preferred Provider Organization (PPO) – This consists of a network of dentists that work under contract with an insurance company. For set fees, they provide a list of specific services.
Direct Reimbursement (DR) – When searching for affordable dental insurance, this is one option to consider. In this case, the benefits aren't based on the type of treatment but instead, the amount of money you spend. As this is self-funded insurance, after paying the dentist directly, you provide your employer with the receipt. Then, your employer reimburses you a percentage of what you paid.
Point of Service Plan – This dental insurance involves an arrangement where you can choose a dentist out-of-network. Overall, that gives you more options and the opportunity to spend less. You would have to seek treatment at a contracted office. However, there's a benefit to this. You would receive the contracted services free of charge or at a nicely reduced price.
Referral or Dental Discount Plan – Rather than "dental insurance," this is a plan you can purchase to see a contracted dentist. One reason many people consider this the best dental insurance is that dental professionals offer discounted fees.
Schedule or Table of Allowances Plans – These dental insurance plans are indemnities. As a result, you pay a set amount for each treatment regardless of what it actually costs. Often, these dental discount plans are associated with contracted dentists, but there's typically a maximum rate they can charge.
Exclusive Provider Organization (EPO) – To use this option, you would have to become a subscriber. By doing so, you'll receive reimbursement if you go to a participating dentist. The biggest downfall with this dental insurance is that it significantly limits your access to dental care.
What's the Cost for the Best Dental Insurance?
For employer-sponsored dental insurance plans as an individual, premiums cost between $15 and $30 per month on average. For family coverage, that increases only slightly to $25 to $55 a month. That means yearly, you'd pay about $250 a year for yourself versus $400 a year for a family consisting of two adults and two children.
The Bottom Line
When you consider how much quality dental care costs without insurance, it's easy to see why coverage is so important. In response to the question, "Is dental insurance worth it?" The answer is a resounding, "Yes."
Get a Free Dental Insurance Quote
If you are buying individual dental insurance or group dental insurance for your business or organization, call InsureOne. We make the process easy. We shop around, so you don't have to. Because we work with the top insurance companies in the country, we can give you a free dental insurance quote that is customized to meet your needs. Call us now at (800) 836-2240 for your free dental insurance quote.