What Should I Do If I Find Mold in My Home?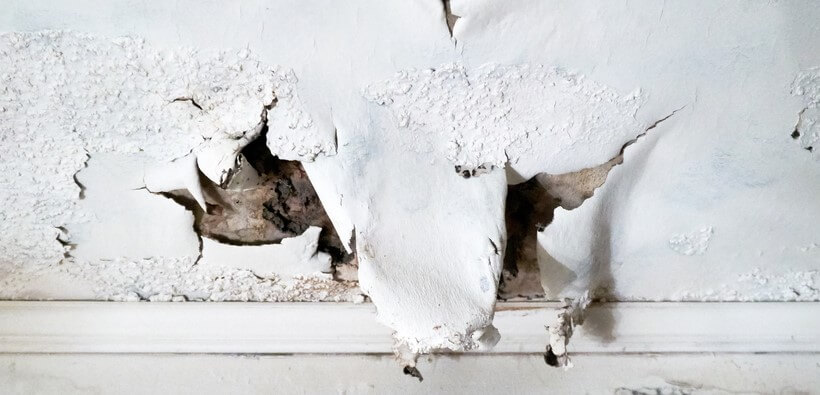 Mold can not only be hazardous to your health, but when homeowners first notice they may have a problem, they're not sure if they're covered. Whether your homeowners insurance company has your back depends on a couple of things. Over the past several years, Illinois residents in increasing numbers have experienced incidents of mold in their homes or businesses.
While those affected include renters, condo owners, homeowners, and business properties, how Illinois insurers respond can vary.
Initially, indoor mold growth is unsightly, unsanitary and, of course, undesirable. The first thing you should do if you notice or can smell mold inside your home is to attempt to eliminate it and its cause as soon as possible. Left unchecked the mold can spread quickly under-ripe conditions, eventually leading to the possibility of serious structural damage to your home – as well as resulting in potential health-related issues that could require medical attention.
According to the Centers for Disease Control (CDC), there isn't much to worry about because minimal exposure to mold doesn't automatically mean health problems. However, if the mold growth is extensive, spreading quickly, and visibly active – it could pose potential concern for individuals sensitive to irritants and cause allergic reactions that include wheezing, sneezing, coughing, and eye irritation. More severe reactions may occur, at which time a physician should be consulted.
As to whether your homeowners insurance policy covers mold damage – the best thing to do is to read your policy to see where you stand, because a lot depends on what caused the mold in the first place and the coverage you have.
Generally, molds need a food source and moisture to grow. This could come from a number of sources, such as leaky pipes or appliance water feed hoses, leaky roof, landscape and drainage problems – even high humidity levels and low ventilation in bathrooms and showers.
Be aware that standard homeowners insurance doesn't cover water damage caused by "maintenance" problems. In addition, policies also exclude water damage caused by floods. A separate coverage must be purchased independently from your homeowners policy in order for you to be protected from flood damage. So, if one of these water or moisture problems results in mold, don't expect your insurance company to run to your rescue as, in all likelihood, it won't be covered by your policy.
On the other side of the coin, standard homeowners policies do cover some types of sudden and accidental water losses. In fact, if you've purchased coverage for burst pipes, sewer back up or sump pump failure, you could be in good shape. That said, some insurance companies have started to reverse their stance by specifically excluding or limiting coverage for mold that may result from the aforementioned causes – even if your policy was intended to cover the damage.
However, in Illinois, according to the Illinois Department of Insurance, "if mold results from water damage following a covered fire or lightning loss, the mold damage would be covered, and the total of all damages, including the mold, is subject to the full policy limit."
If you have maintenance issues with moisture build-up or leaky pipes, don't let them go until you have a mold problem. Prevent the growth by taking care of the situation immediately. And, should you be unsure whether you have coverage for mold, look through your policy or contact your insurance company.
Better yet, make sure you're getting the best homeowners insurance rates. Why not get a free homeowners insurance quote today?