Do You Need Golf Cart Insurance?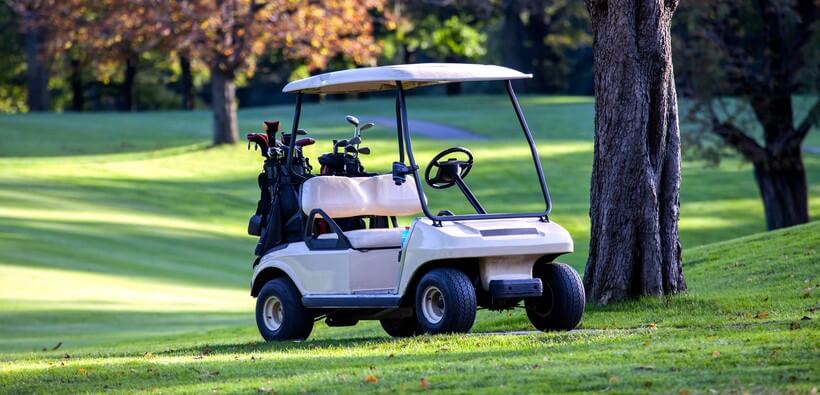 If you're looking to buy a golf cart or have a new one you want to use, you might be asking yourself: do golf carts need insurance? Well, it depends on what state you live in, how you use it, and many other factors.
We insure our cars, house, boat, etc. But what kind of coverage do you need for a golf cart? In this article, we'll explain what golf cart coverage is, what it covers, and if you really need it.
What is Golf Cart Insurance?
Insurance for a golf cart protects you or anyone else if you get into an accident with one. Golf carts serve more than one purpose of getting around a golf course—many people use them to get around their property or neighborhoods. It covers the golf cart while you drive it around, or if it gets stolen or damaged.
While off-road insurance is not legally required in most states, it is a good idea to consider getting it. In Arizona and a few other states, you must have liability insurance if you use the golf cart on the road. Check with your state to see if golf cart insurance is required.
What Kind of Insurance Do You Need for a Golf Cart and What Does it Cover?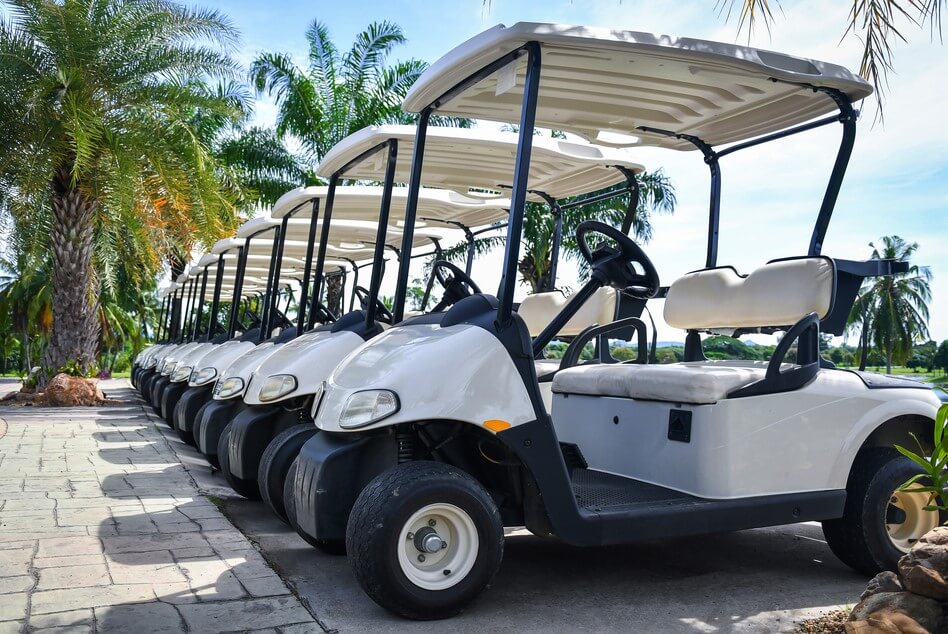 There are many different types of coverage that you can get for your golf cart, depending on where you live and your needs:
Bodily Injury and Property Damage Liability – States such as Arizona require all golf carts to have this type of insurance. It covers damages to other people or their property that you may cause while driving a golf cart. Bodily Injury and Property Damage Liability insurance can also help to cover the costs of repairs if your golf cart is damaged.
Guest Passenger Liability – This coverage includes passengers in the golf cart if an accident occurs.
Medical Payments Coverage – It includes any medical treatment needed as a result of the accident would be covered.
Comprehensive Coverage – Damages to your golf cart from things like fire, vandalism, hail, etc. are included in this type of coverage. It will also pay for any repairs for other damaged vehicles during an accident involving your golf cart.
Where to Get Golf Cart Coverage
If you think your existing homeowners policy covers your golf cart, think again. This is especially true if you drive your cart out of your property borders. In fact, your HOA may even require a separate golf cart policy. Your insurance company may be able to add an endorsement to your existing plan to cover your cart.
Another option is to purchase a policy that's specifically for your golf cart, otherwise known as off-road insurance. Check with your agent to learn what kind of insurance is available. To keep your coverage, don't race or rent out your golf cart t, don't drive in unauthorized areas, and don't allow unlicensed people to drive your cart.
Did you know that InsureOne offers utility vehicle insurance? Start your free golf cart insurance quote online, over the phone, or at one of our offices near you.