Tips to Keep Your Jewelry Safe at Home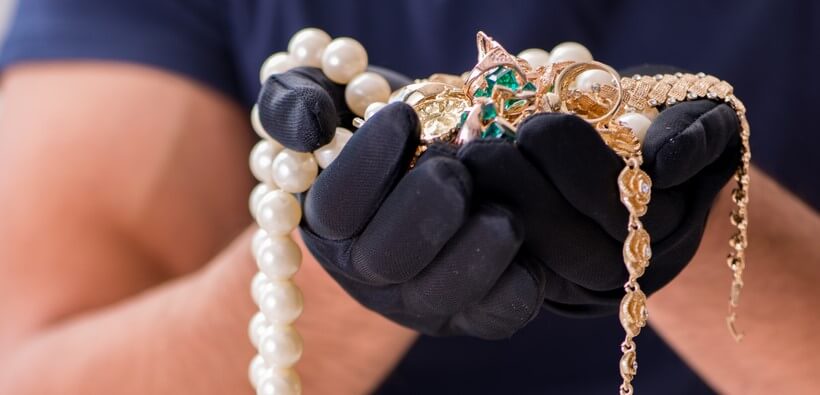 Although owning beautiful jewelry can be very lovely, there's a constant possibility that you could lose, damage it, or have it stolen. Burglary is often a crime of opportunity, and jewelry is one of the most common stolen items in home thefts. That's why it's important to keep your jewelry safe and secure so you can enjoy it for years to come.
While there are risks involved in keeping your jewelry inside your home, you are in charge of protecting it. Below are tips to keep your jewelry safe and sound at home, where you can enjoy it.
Hide Jewelry in Creative Places
Some of the best hide jewelry ideas are creative places that a burglar wouldn't search through. These places can be inconvenient, difficult to search, or just plain boring:
Hollowed-out books – If you have an extensive book selection, using a hollowed-out book to store your jewelry in is a great idea. There are even "fake" books you can buy that double as hidden storage. Just make sure you've got a lot of other books mixed in so that it won't stand out.
A freezer bag – Put your jewelry in a doubled-up freezer bag and put it in the back of your freezer. This is also an excellent place to store money, documents, and other secret compartment items so you can retrieve them in the event of a house fire.
Inside an old coffee mug – This is a great hiding place because it's highly unlikely that a burglar will make a cup of coffee during his robbery. Put your valuables inside a mug and put it in the back of the cabinet.
In a fake bottom or liner of a houseplant – A waterproof liner or fake bottom of a pot can hold your rings, earrings, and other expensive jewelry pieces.
In a jacket pocket – Choose a jacket or sweater in your closet that has pockets and store your jewelry in them. Don't forget where you put it!
Should You Keep Your Jewelry in a Safe?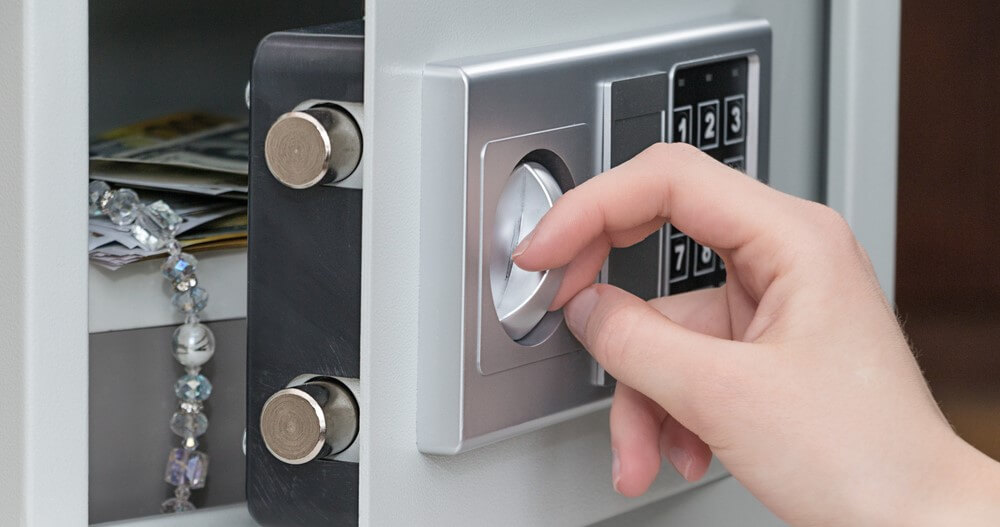 Keeping your jewelry and other valuables in a safe is a great way to protect them. Having a jewelry safe is one of the best ways to reduce your chances of theft. Specific models have built-in drawers and compartments.
Worst Places to Hide Valuables
Drawers
Under the bed
In your purse
Jewelry box
Get Jewelry Insurance
You can protect your precious jewelry with specialty jewelry insurance that covers theft, damage, and loss. Another option is to buy stand-alone jewelry insurance through a specialty company. You can also purchase a floater policy to cover jewelry losses of any type. Scheduled personal property coverage is an add-on to your homeowners insurance policy that can increase coverage limits on valuable jewelry.
Keeping your valuables safe involves making the process to find them tedious—this isn't by accident. Thieves are usually in a hurry, and they want to score valuables as quickly and seamlessly as possible. With the above tips, you can keep your jewelry safe and secure.
Did you know that InsureOne offers jewelry, fine arts, and valuables insurance? Start your free jewelry insurance quote online, over the phone, or at one of our offices near you.