What to Do After a Tornado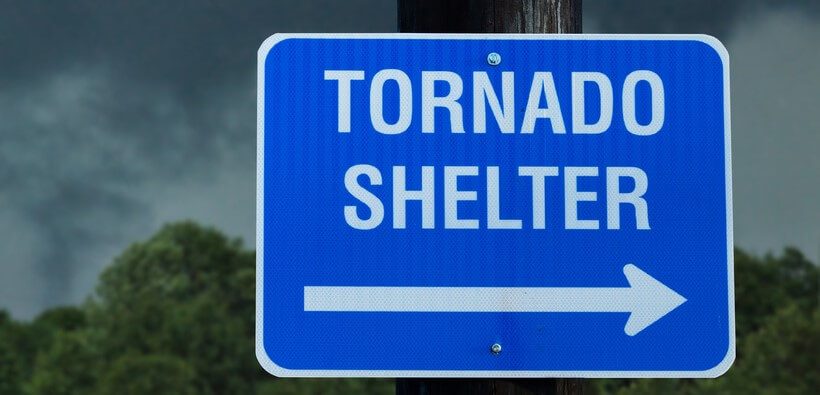 Tornados can cause tremendous damage. If you are in the path of one, the experience can be frightening. Tornado damages are possible no matter how much you prepare in advance.
However, that doesn't mean you shouldn't try to be prepared for a tornado ahead of time. It is essential to plan in case of a tornado strike—especially if you live in an area that is prone to these forces of nature.
Below you'll find our tips for what to do after a tornado to recover and stay safe.
What Are the Effects After a Tornado?
Unfortunately, there may be damage to your home and other structures depending on the strength of the tornado. The aftermath of a tornado may involve injuries and even deaths.
The strong winds from the tornado are what causes damage and flying debris. These winds may reach up to 300 mph and have the power to rip buildings and homes to shreds. They can also turn debris into deadly objects.
The rating scale for tornadoes is based entirely on the damage they cause. The wind speeds are estimated from the damage.
Do This Immediately After a Tornado Passes through Your Area:
Try to stay as calm as possible.
Check for injuries. Get medical assistance immediately.
Don't attempt to move seriously injured people unless they are in immediate danger of further injury.
Stay clear of fallen power lines and broken utility lines.
If there is a power outage, save your phone battery for emergencies and to let family and friends know you are safe.
Report downed power lines or broken gas lines.
Stay informed. Listen to local news or an NOAA Weather Radio to stay updated about watches and warnings. Remember that multiple rounds of thunderstorms capable of producing tornadoes are possible during severe weather outbreaks.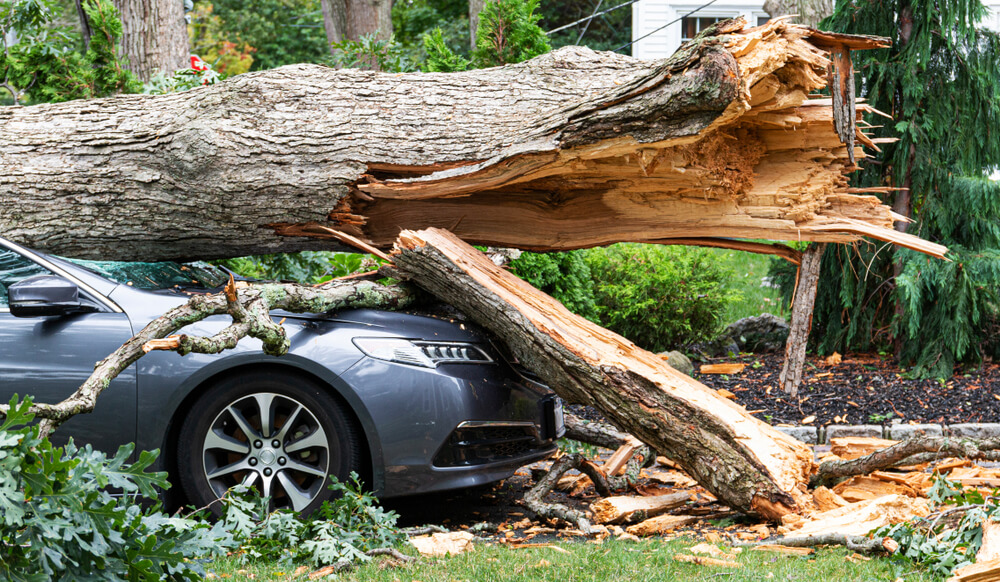 What to Do Days or Weeks After a Tornado Strikes:
Don't enter damaged buildings until they are safe.
Wear proper clothing, gloves, etc. when you enter a damaged building or home.
Be careful of hazards from exposed nails and broken glass.
Assess tornado damage and inspect for any structure issues
If you see frayed wiring or sparks or smell something burning, shut off the electrical system at the main circuit breaker.
Tornado damage is generally covered under homeowners' insurance policies. Contact your insurance agent to start your claims process.
Take pictures of the damage to your home, inside and out.
For the future, you may want to consider ways to protect your home with additional safety measures, such as a safe room, impact-resistance roofs, etc.
Cleaning Up and Moving Forward
Moving forward after a tornado may take time as you rebuild. Its long-term effects may linger physically, financially, and emotionally. Anxiety symptoms may not appear for weeks or even months after it happens. If you or a family member is suffering from anxiety or depression, seek professional assistance. The above tips should help you recover and pick up the pieces should a tornado ever pass.
Did you know that InsureOne offers homeowners insurance? Stay prepared for any natural disaster and get a free home insurance quote today online or over the phone.