What is Life Insurance?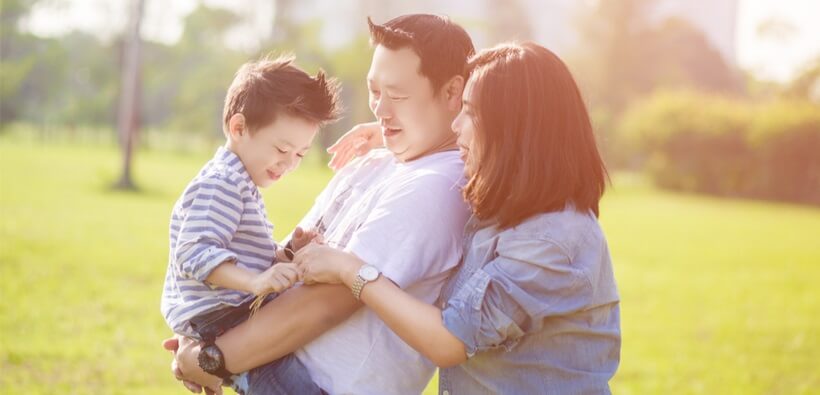 Most people have a general idea of what life insurance is, but if they haven't done their research they may not realize what an important tool it can be to insure the financial future of loved ones.
Life insurance policies not only serve to pay for unexpected funeral expenses, but they can also serve to replace lost income, cover everyday expenses, pay for outstanding debts and more.
How Does Life Insurance Work?
A life insurance policy is essentially a contract between an individual and an insurance provider that, in exchange for a monthly premium, the insurance company will pay a lump sum to a designated individual should the insured unexpectedly pass away.
When you purchase a life insurance policy you will have to choose:
A beneficiary. A beneficiary is a person who will receive the proceeds of your life insurance policy should you pass.
The amount of coverage. You will have to determine the amount the policy will pay-out, which is also known as the death benefit. The amount can vary significantly from a few thousands to millions.
Types of Life Insurance
The two categories of life insurance that you should be aware of are:
Term life insurance– just like the name, term life insurance is a policy that is purchased to protect you for a specific term or set length of time. Policies are typically purchased for 10, 20 or 30 years. If you are still living when the policy term concludes then the policy ends.
Permanent life insurance– this includes universal and whole life insurance, which provide lifetime coverage. Permanent life insurance can be significantly more expensive than term life insurance; however, it offers unique and valuable benefits.
In deciding which type of policy is right for you, it is important to consider why you want life insurance in the first place.
Term life insurance may be the right fit for you if you want to ensure that your family can make ends meet if you were to die unexpectedly. For example, a term life policy would make it possible for your family to continue paying for childcare, the mortgage or your children's college educations. While these expenses are significant to you at this current stage of your life – in 20 or 30 years they may not be as substantial since your home would likely be paid off and your children would be grown with possible careers and families of their own.
On the other hand, if you seek a policy that adds a little more value, then a whole life insurance policy may be a better option for you. Whole life policies offer a number of benefits including the fact that they accumulate a guaranteed cash value over time. You can borrow or withdraw funds against the policy. Whole life insurance policies also offer the potential to earn dividends as well as fixed premium rates that will not change as you age or your health status changes.
How Much Life Insurance Do I Need?
The amount of life insurance you need is ultimately based on your goals. If you are purchasing life insurance to ensure that your dependents will be able to live comfortably without your income then you should buy enough coverage to replace that income. You should also add funds to cover additional expenses your survivors might incur such as the need to relocate or increased childcare costs.
If you are considering life insurance because you want to leave your family an inheritance then this goal would be based on the amount you want to leave and the premium you can ultimately afford.
How Much Does Life Insurance Cost?
The cost of a life insurance policy is dependent upon a number of factors including the type of policy you select, the amount of coverage you choose as well as your health and your age when you purchase the policy.
Life insurance companies use different systems to determine premiums. Consider life insurance quotes from a number of companies in order to find a policy with the coverage and premium that works best for your needs.
When Should I Buy Life Insurance?
If you are concerned about affordability, the optimal time to buy a life insurance policy is now – or as soon as possible. Individuals who get the best life insurance rates are those who are young and healthy.
There are also a number of life events when you should consider investing in life insurance. Examples include:
Getting married. When couples get married they tend to take on greater expenses such as renting a bigger apartment or buying new cars. If you were to unexpectedly pass, would you want to leave your spouse to pay these expensive monthly payments on their own? In addition, in the event of your untimely death, your spouse could be responsible for any outstanding debts you have. That concern would be eliminated with an investment in a life insurance policy.
Buying a home. If you buy a home and take on a mortgage payment then you may want to invest in a life insurance policy to cover your mortgage debt.
Having a child. According to the U.S. Department of Agriculture, it costs approximately $233,610 to raise a child to adulthood. Becoming a parent is a good time to consider investing in a life insurance policy in order to secure your child's financial future.
Do I Need Life Insurance?
Now that you understand your options and the potential costs, you may still be wondering, "is life insurance worth it?" However, the real question you should ask yourself is can you afford to go without life insurance?
There are a number of situations in which you should consider life insurance such as:
If you do not have dependents, but are concerned about family members having to pay for your funeral expenses.
If you want to create an inheritance for your loved ones or give to a charity.
If you are the sole provider and your family depends on you for financial support.
If you are the primary caregiver for your family and your death would lead to increased costs for necessities such as childcare.
If you own a home with a mortgage or have other debts.
If any of these situations apply to you or you are curious about learning more about life insurance, reach out to a licensed agent at InsureOne to get a quote by calling (800) 467-1958 or by requesting a free quote online. The sooner you obtain a policy, the lower your premiums will be.