Why You Need Life Insurance Even if You're Young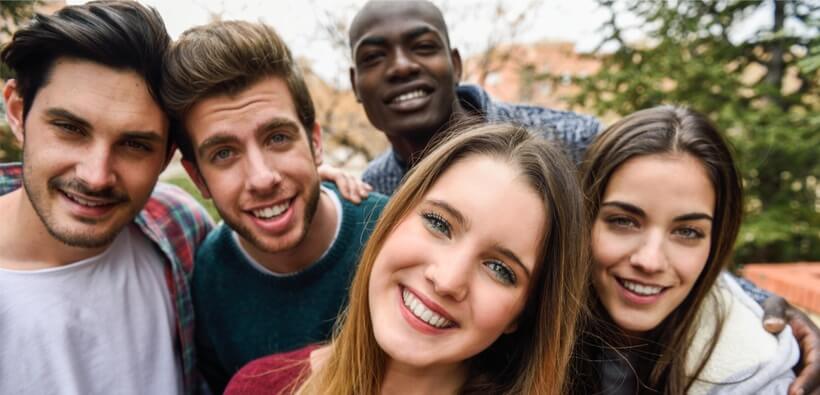 You may be in your early 20s or 30s. You are single, childless, healthy, and starting a new career. As you think about your financial future, you should consider purchasing life insurance. You may be asking, do young people need life insurance? If you think you are too young for life insurance, think again. Age is the most critical factor when determining life insurance premiums and life insurance rates for young adults are low. Learn more about why buying life insurance young is a great idea.

Life Insurance For Young Adults
Life insurance will never be cheaper for you than it is right now. The older you get, the more life insurance will cost. This is because life insurance policies are designed to provide financial protection for your loved ones when you pass away. The older you get, the higher your risk is.
If you are single and childless, remember that that can change. You may settle down in your 30s or even later, and at that point, the appeal of life insurance may become more evident. The downside is when you wait to buy, you pay higher premiums. As a general rule, life insurance is cheaper the younger you are when you purchase it.
Also, life insurance can help cover the costs of your student loans or other expenses you may have. Federal student loans are automatically canceled and discharged, including Parent PLUS loans. If you have a private loan or a co-signer, your family may be left with the debt.
Life Insurance Types
In terms of options, life insurance for young adults generally falls into two main categories: term life and permanent life insurance.
Term Life Insurance
Term life insurance covers you for a set term (10, 20, 30 years). You pay premiums either every month or every year. Term life insurance pays a death benefit to your beneficiaries if you pass away before the term expires.
After the initial term expires, you'll have the option to either:
Continue coverage at a higher premium, lower the death benefit, and therefore the premium, or cancel the policy altogether.
Term life policies tend to have much lower premiums compared to permanent life insurance.
Permanent Life Insurance
A permanent life insurance policy can provide coverage for the rest of your life, unlike term life insurance, which covers you for a certain number of years. Permanent life insurance will cover you as long as you pay the premiums. Whole life is one type of permanent life insurance policy; universal life is another. Both allow you to build cash value in your policy that you can borrow from.
If you buy a permanent policy when you're younger, you can potentially accumulate a decent amount of cash value, and that money will have longer to earn interest.
How Much Life Insurance Does a Young Adult Need?
A good rule of thumb is to aim for a death benefit that's equal to 5 to 10 times your income. Consider starting with a term policy that can be converted to a whole life insurance policy down the road.
How to Buy Life Insurance
When you are buying life insurance, be sure to do your homework. Think about how much coverage you need, how much you can afford to pay each month, and research the reliability of the insurance companies you are considering.
Life insurance will only get more expensive the longer you put it off.
Get a Free Life Insurance Quote for Young Adults
Know that you have read all of the benefits of buying life insurance young, call InsureOne today at (800) 836-2240 to get your free life insurance quote. We know you are busy, so we do all of the hard work for you. We compare life insurance rates from the top insurance companies in the country to get you the best rates on life insurance. It's free and only takes a few minutes. Call us now at (800) 836-2240 to speak to an experienced representative.