Tips For Riding A Motorcycle In Winter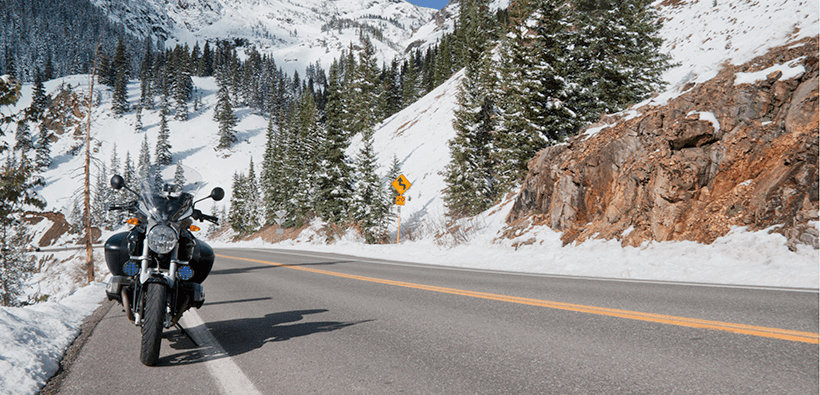 Riding a motorcycle in the winter involves some preparation. Here are tips to prepare your bike and yourself for the cold weather.
Many motorcycle riders think of riding their bikes as an activity ideal for three seasons. When it comes to the winter season, riding a motorcycle in the snow may seem like a forbidden activity. However, it doesn't have to be the case. Riding motorcycles in winter can be incredibly fun – when you know about motorcycle winter safety and how to get your bike ready for snow.
Below, we've got helpful tips on preparing your bike for the cold weather, what to wear while riding motorcycles in winter, and more.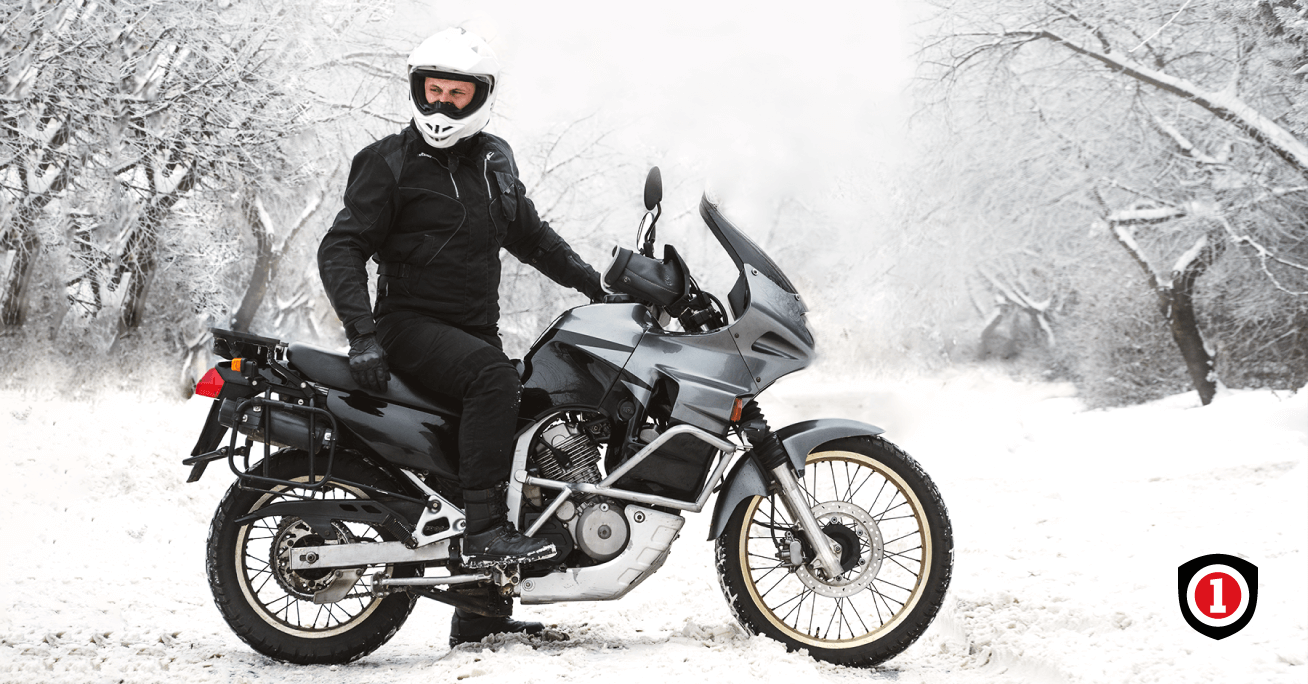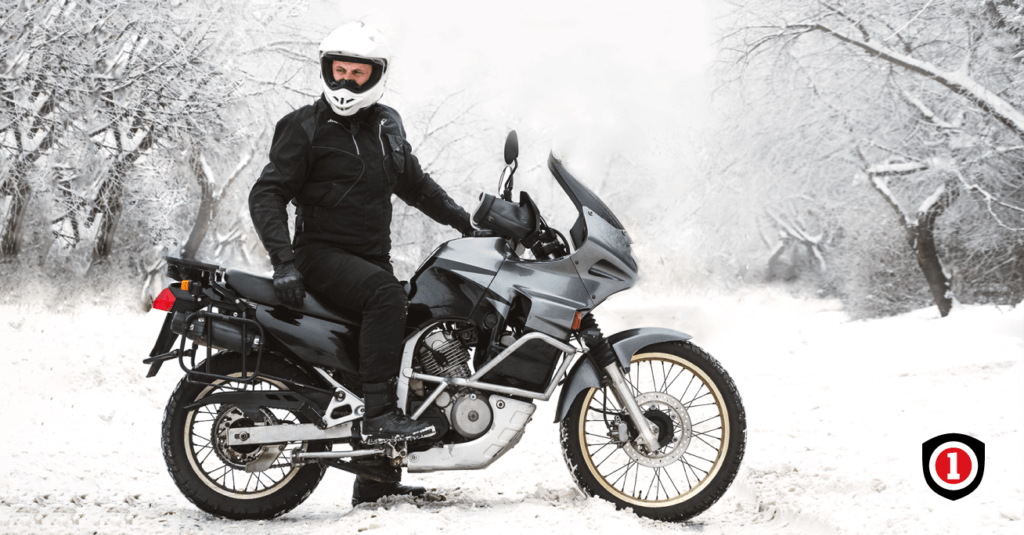 Get Your Bike Ready For Snow And Cold Temps.
It's important to make some improvements and updates on your motorcycle to ensure that it's safe during cold weather motorcycle riding. A few to consider include:
Winter motorcycle tires – While they're not very common, motorcycle tires for the winter are available on the market. They offer the best grip on the road for riding a motorcycle on ice. However, be sure to put your regular tires back on the bike when it gets warm out, as they will overheat and lose grip. Also, check the tire pressure regularly – ideally before every ride for optimal traction.
Windshield – If you don't already have one, invest in a windshield for your motorcycle. They help to keep the cold wind and snow off of you while you're riding.
Thermometer – Consider getting a handlebar-mounted thermometer for your bike. It will help to keep you aware of the temperature and avoid frostbite or hypothermia.
Wear The Right Gear In Layers.
As a motorcycle rider, staying warm in the winter involves wearing the right motorcycle winter gear. The most important piece of safety gear is a motorcycle helmet. A sweat-wicking base layer and a neck warmer should be worn while riding in the winter. Consider investing in heated clothing such as jackets, vests, and gloves, as well as a high-visibility jacket.
Store Your Motorcycle If You're Not Planning On Riding It.
Some bike owners simply don't like riding a motorcycle in the winter, which is perfectly fine – as long as you have a safe way to store it. You'll want a location that is dry and out of the winter elements, which could be in your garage or in a storage facility.
Run Your Motorcycle Weekly.
Many bike owners wonder, should I start my motorcycle in the winter? The answer is yes – you should start and run your motorcycle once a week for at least 15 minutes. This keeps engine components lubricated, recharges the battery, and ensures that all the parts don't get stiff. It also eliminates condensation buildup and allows fresh fuel to be cycled through the carburetor.
Make Sure You Have Motorcycle Insurance For The Winter
The above tips for riding motorcycles in the winter will ensure a season of safety and fun – along with motorcycle insurance. InsureOne can take all of the confusion out of buying motorcycle insurance. We work with major insurance companies to find you the best coverage at the best price. Call us or stop by a local office today to get a free motorcycle insurance quote.