Why Should You Wear a Motorcycle Helmet?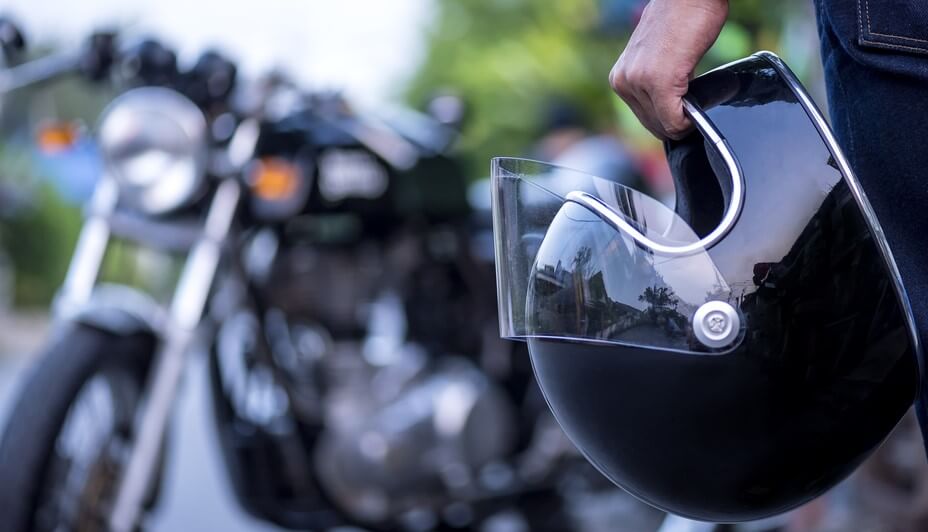 If you are a motorcycle rider, then you know the joy of being on your bike on the open road. Most motorcyclists find riding to be thrilling, exciting, and even calming—but the fact is it can also be dangerous.
According to the National Highway Traffic Safety Administration (NHTSA), nearly 5,000 motorcyclists were killed in the United States in 2018. While one fatality is one too many, fortunately, the number of deaths from motorcycle accidents continues to decrease annually, and this is due in large part to improved motorcycle safety.
If you love to ride, then there is nothing that will keep you away from your bike, but it is important that you observe safe practices—particularly when it comes to wearing a helmet.
The Importance of Wearing a Motorcycle Helmet
When it comes to motorcycle accessories, the one thing you cannot forget is your helmet. According to the NHTSA, helmets saved 1,872 motorcyclists' lives in 2017, and 749 more lives could have been saved if the riders were wearing helmets. Not only is it dangerous to ride without a helmet, but it also may be required by law depending on the state in which you live.
If you don't currently own a helmet and plan to shop, you should know that there are six main types of helmets available. These types include full face, modular, off-road, half, open-face, and dual sport.
Be aware of the following tips when selecting a motorcycle helmet:
A full-coverage helmet will offer the most protection.
Select a helmet with a Department of Transportation (DOT) sticker. A helmet without this sticker is not considered DOT certified.
Replace your helmet every five years as motorcycle helmets deteriorate over time.
Do not buy a used motorcycle helmet or one that was involved in a crash.
Additional Motorcycle Safety Tips to Follow
Beyond wearing a helmet, there are other safety measures to consider, which include:
Taking a motorcycle safety course
Do not drink and drive
Watch out for potholes, manhole covers, slick roads, gravel, and debris
Do not ride with a passenger until you are more experienced
Consider investing in additional riding gear such as goggles, glasses or face shields
Wear protective clothing to prevent being hit with debris or getting road rash in an accident
Don't weave in and out of lanes
Don't speed
Be courteous to other drivers on the road
Invest in anti-lock brakes
Avoid riding in bad weather if possible
Insurance Protection for You and Your Bike
Now that you are aware of the risks of unsafe motorcycle riding, you should be ready to hit the road and follow these tips. But before you do, you probably want to make sure you that you have proper insurance protection to safeguard you and your bike.
Motorcycle insurance can provide the following coverage options:
Liability coverage. This coverage will help to pay for bodily injury or property damage to another party from an accident you cause while riding your motorcycle.
Collision coverage. This coverage will help pay for damages to your bike that result from a collision with another party.
Comprehensive coverage. If your motorcycle was damaged in a fire, or it was vandalized, stolen, or damaged by a falling object, then this coverage would help to pay for the damages.
Uninsured/underinsured motorist coverage. This coverage would help protect you if you were involved in an accident with a driver who was uninsured or did not have enough insurance to pay for the damages.
Nothing can stop you from riding, but following these safety tips, always wearing a helmet and having proper insurance can make the ride a lot safer.
Looking for motorcycle insurance? You found it at InsureOne! Get the best coverage for you at affordable prices. Start your free motorcycle insurance quote today online, over the phone, or at one of our offices near you.