Do You Need Dog-Friendly Homeowners Insurance?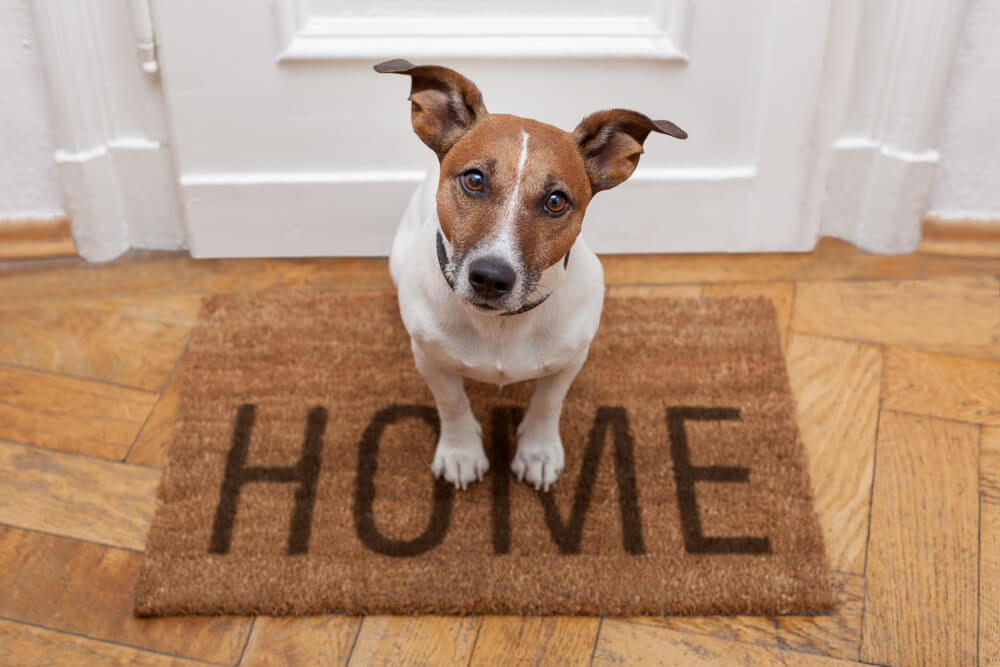 You love your furry family members and could not imagine life without them. They wag their tails when they see you, they give you kisses after a long day at work, and they love going on their walks with you. As cute as your doggie family member may be, your insurance provider may or may not feel the same way. Getting home insurance with a dog can be tricky, especially if you have a dog on the dog breeds insurance blacklist. If you need dog-friendly homeowners insurance, continue reading to learn more.
Does My Home Insurance Cover My Dog?
A standard homeowner's insurance policy offers coverage for injuries caused by most dogs under the personal liability and the "medical payments to others" provisions of your policy. A homeowner's policy doesn't cover your injuries or your family member's injuries.
It only pays for injuries to others. It is liability insurance, so if your dog damages your home or property, that also may not be covered. But if your dog damages someone else's property, like a neighbor's, then your insurance may cover it.
Does Homeowners Insurance Cover Pitbulls?
Some insurance companies will not cover Pitbulls or other dogs that may be labeled as dangerous breeds.
Dog Breeds Insurance Blacklist
So what are the dog breeds that are on the insurance blacklist, and why? Certain dog breeds are responsible for a high number of dog bite claims, and because dog bites are so prevalent, insurance companies do everything possible to limit their risk. That can include excluding certain dog breeds from coverage. The list may vary slightly, depending on the carrier, but the following breeds of dog are generally considered high-risk:
Pit Bulls
Alaskan Malamutes
German Shepherds
Akitas
Staffordshire Terriers
Chows
Doberman Pinschers
Great Danes
Siberian Huskies
Rottweilers
Presa Canarios
Wolf hybrids
Pit bulls, Rottweilers, and wolf hybrids are more likely to have a severe restriction or be prohibited altogether.
Is it Legal for Insurance Companies to Deny or Cancel Insurance Coverage Because of the Type of Dog You Have?
Yes. The law does not prohibit insurance companies from discriminating based on breed.
What Can You Do If Your Dog is on the Blacklist?
If you are having trouble securing homeowners insurance because you have a dog breed on the blacklist, don't give up. Not all insurance companies will discriminate based on the type of dog you own. Finding homeowner's insurance that will cover your pet will require a lot of research.
Fortunately, InsureOne does this research for you. We work with the major insurance companies in the country and can compare quotes from all of them for you. We can find an insurance company that can cover your home and your dog.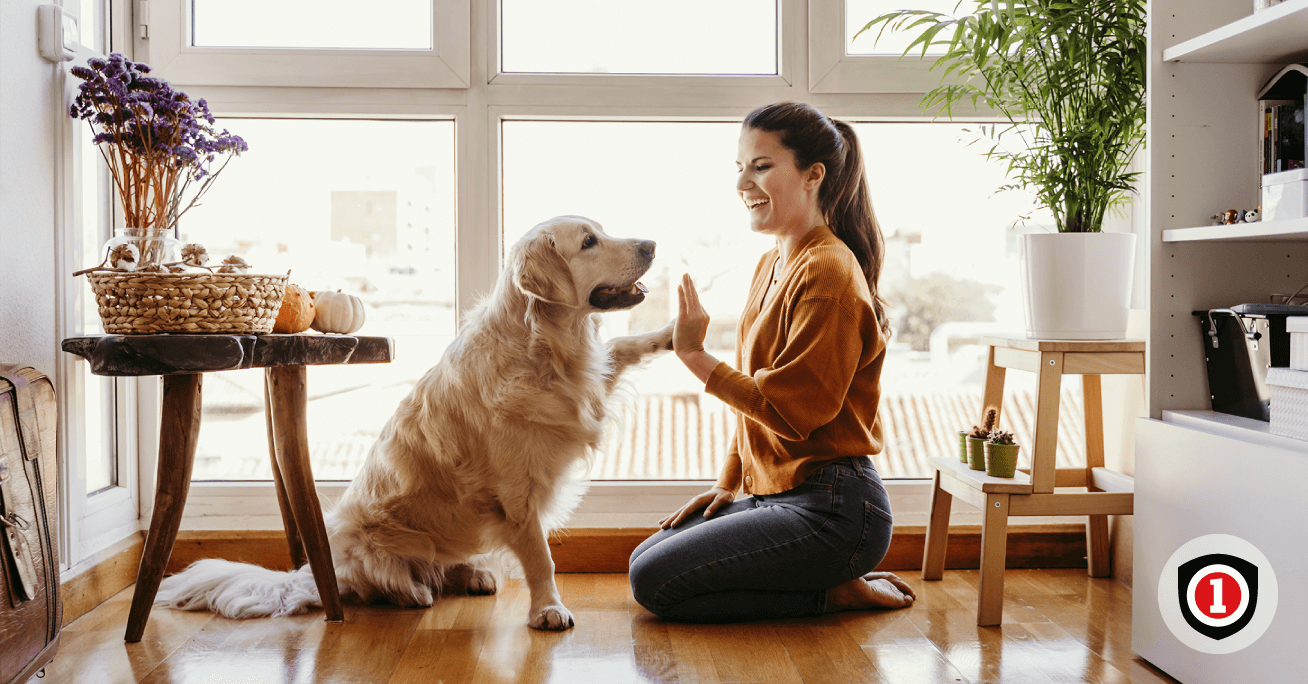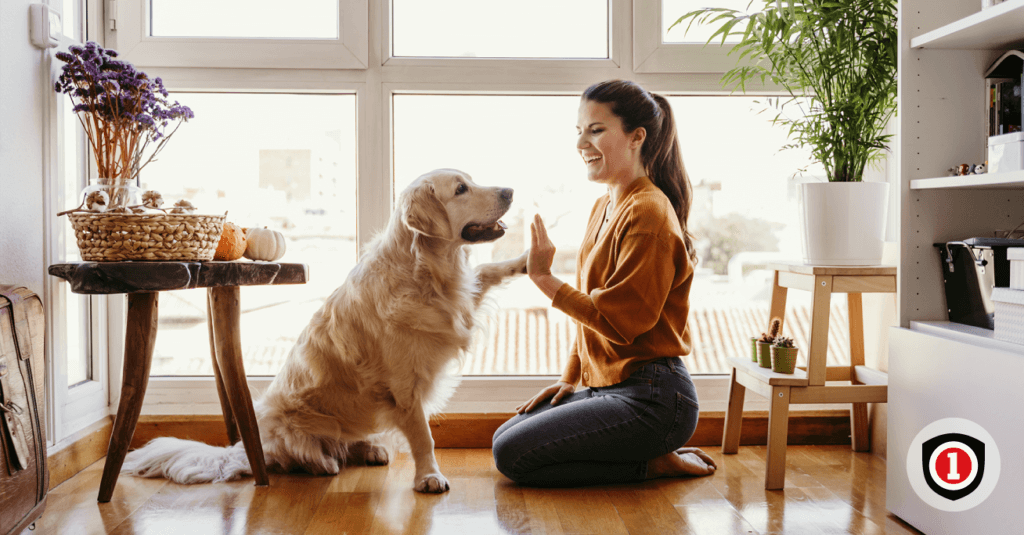 State Dog Breed Restrictions
Breed-specific legislation, also known as BSL, is a law that bans or restricts certain types of dogs based on their breed to decrease dog attacks on humans and other animals. A majority of the states in the U.S. either have BSL or allow BSL in some form. If you think your state has a BSL, you can search online to learn more.
How Much Coverage Will I Need?
Your homeowner's policy has a liability limit that will cover up to a certain amount. Your liability limit is the amount available to cover anything from a dog bite to your guest falling down the stairs. To calculate the amount of coverage you need, think about how much it may cost for medical or legal expenses. Since medical expenses alone can be six figures, it's best to go as high as you can comfortably afford.
If you want to make sure you have adequate coverage, consider purchasing an umbrella policy. This is an added layer of protection that provides a higher level of coverage to protect you from unexpected incidents with your dog.
Free Homeowners Insurance Quote
InsureOne provides quality homeowners insurance and townhouse insurance. We provide coverage that protects you, your family, and your pets. Call 800-836-2240 to speak to an experienced agent who can help you find the coverage that best suits your needs. Don't have time for a phone call? Get your free homeowner's insurance quote online.