What Renters Need to Know About Renters Insurance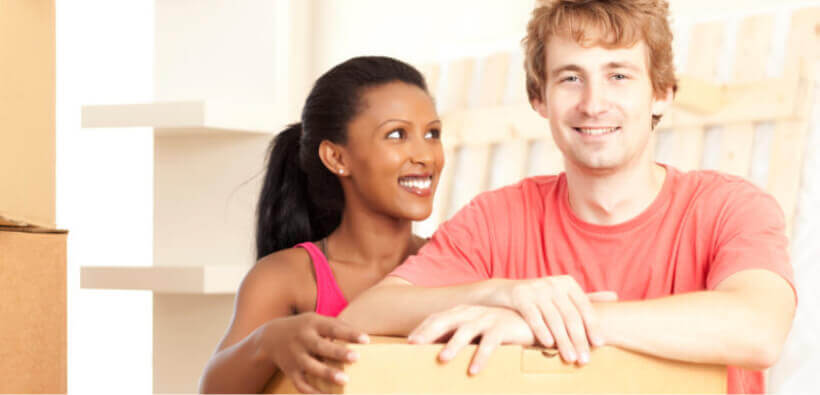 You're in your new apartment when, suddenly, the smoke alarm goes off. There's a fire next door and you're about to lose everything. Luckily, your renters insurance will soften the blow by replacing your wide screen plasma TV or other furnishings. But, what if you're not covered or you just haven't gotten around to getting renters insurance?
In short – you're out of luck. Whatever you're about to lose from smoke, fire or water damage is on you. Sadly, it's an all-too-familiar story – adjoining apartment residents having virtually everything they own get completely wiped out in a major fire because of someone else's mistake or negligence.
While some of those tenants will find financial support for their losses through their renters' insurance policies, a majority of the rest won't have coverage at all. According to a 2007 survey by Apartments.com, the reasons vary – from believing they can't afford it – to meaning to get around to it – to not even knowing renters insurance exists or that the landlord's insurance will take care of their belongings.
These are all silly excuses for not having coverage. The fact is – the cost of protecting your stuff isn't prohibitive. The average renters insurance in the United States is about $200 annually, according to Loretta Worters, a spokeswoman for the Insurance Information Institute.
Furthermore, a lot of people don't think about purchasing renters insurance simply because they think their landlord is responsible – and, they would be wrong. In reality, it's the tenant's responsibility to take care of their own belongings – not the landlords.
And, the cost of replacing those damaged or destroyed belongings can add up. Most people have computers, stereos, plasma TVs and other expensive furnishings – whether they're young and just starting out or older with an apartment full of items that are part of the average urban lifestyle these days.
Now, a few things renters need to know about renters insurance:
1. It's not expensive considering the value of your belongings. While the $200 annual cost is a generalization, it will vary according to the area you live in and value of your home. It may also depend on the deductible you choose. If you're insured with auto coverage from a company that also offers renters insurance, you can bundle and keep the cost down.
2. There are two forms of coverage available and this is important to note – because policies usually cover property losses in one of two ways; either the "actual cash value" or the "replacement value" of the household objects when paying out a claim.
• Actual cash value policies pay what a possession is estimated to be worth by your insurer at the time of the loss. For example – if your laptop cost you $799 a few years ago, its value – due to depreciation – would be less today because of age and normal wear and tear. The amount the insurer calculates will determine how much he pays you for the loss.
• Replacement-cost coverage is the way to go – because it pays out the item's equivalent cost. In other words, if you were to go out and get a similar laptop today – your insurer would reimburse the cost of the original computer to replace the one you lost in the fire. However, since this coverage has a higher payout from the insurer, you can expect it to also carry a higher premium.
3. Renters insurance policies typically cover more than your lost property. For instance – if you and your family are displaced because your residence is inhabitable for a covered event, such as fire, the policy should also provide payments for living expenses.
4. Liability is another major area of coverage. Generally, policies include up to $100,000 liability coverage in case someone enters your apartment or rented home and trips on a rug, resulting in an injury, or your dog bites a guest. Most experts recommend stretching coverage to at least $300,000 worth of protection.
5. Catastrophes are just that. They are unexpected and can be devastating. The list of catastrophes and circumstances that are more than likely to be covered by renters insurance is a rather lengthy one. Events can be common, such as fire, vandalism, and theft – as well as burst pipes and even riots.
But, if you live in a flood-prone area, you'll need separate coverage, because flooding is not covered.
When shopping for renters insurance, make sure you ask questions of potential insurers – so you know ahead of time what you're paying for – actual cash value or replacement cost. Being aware of what your policy covers and doesn't cover will pay off in the long run.
If you're not currently insured, stop putting it off. Find the best renters insurance rates by getting a free renters insurance quote today!