3 Simple Steps to Extend the Life of Your Car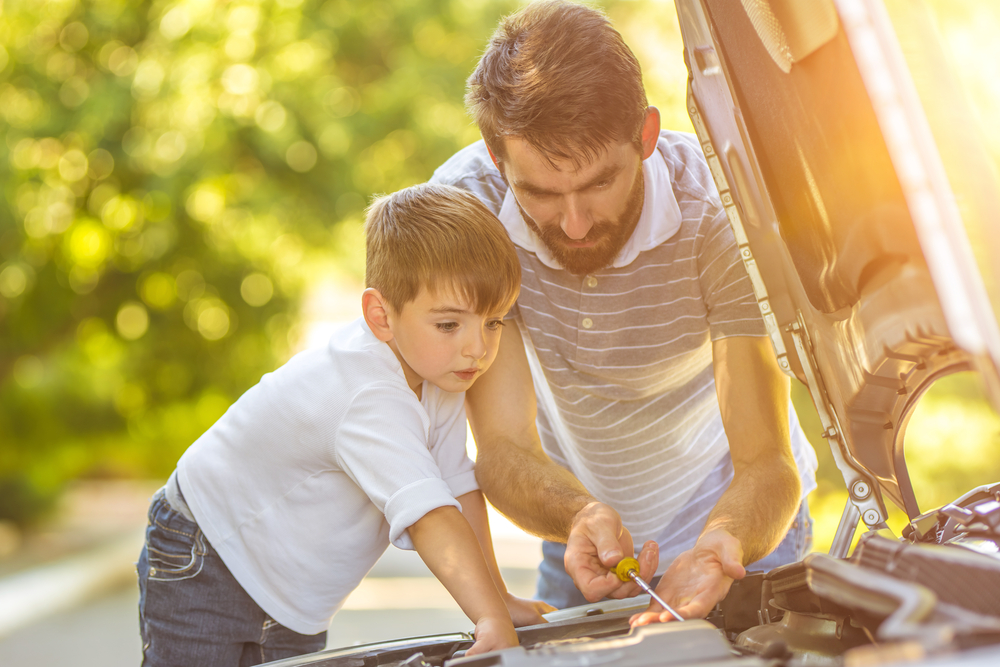 With the cost of everything going up, finding ways to prolong the life of our most valued possessions seems more important than ever. Your car is one of those items that you depend on heavily – and for most of us, purchasing a new car can feel out of reach right now. So, what steps can we take to ensure that our dependable auto has its longest possible life? Just like us, making sure it has a healthy diet of the proper fluids and fuel, while receiving an annual checkup, can go a long way to extending its life with little to no costly repairs along the way.
1. A Healthy Diet
For us, that's heavy on the fruits and veggies and light on the red meat. For your car, that's making sure you have regular oil changes, as well as checking the other fluids that keep everything running smoothly. Whether you do it yourself or take it to a trusted mechanic, the oil should be changed every 3,000 to 5,000 miles.
Similarly, your auto needs other fluids to keep it running well, including for the transmission, brakes, and power steering. These can be done at home, but it may be cheaper – and way less messy – to let a professional take care of it for you.
Always keep records of your oil and other fluid changes. If your car is subject to a recall, you may need proof that you've been conducting the required maintenance.
2. Help Your Car to Breathe Better
Your vehicle has 4 important filters that are designed to clean the air your car's systems need to breathe and operate correctly. Here's a list and general guidelines on when they should be changed:
Cabin Filter.Besides making it easier for you to breathe, your cabin filter plays a part in how well your A/C and heating system function. Change every 15,000 to 30,000 miles.
Air Filter.Helps your car perform better, as well as saving on fuel consumption. Change every 15,000 to 30,000 miles.
Oil Filter.A dirty one lets impurities through which leads to early engine wear and failure. Change around every 6,000 miles.
Fuel Filter.Helps keep the fuel pump (and the engine) working smoothly. Change around every 20,000 to 150,000 miles (more often if your car is older).
3. Be Familiar with Your Owner's Manual
While we're not advocating that you read it cover to cover (unless you really like to read manuals), spending some time on these areas will save you time and money: understanding recommendations such as tire pressure, maintenance schedules, and types of oil to use. As with most of our valued possessions, the better we take care of them, the longer they last and take care of us. Taking care of your car also means handling it with care. Sudden starts and stops, or driving like you're a NASCAR star, won't help your car to live a long and healthy life. So, give your car a little love and you'll get a dependable ride in return.
Extend the Life of Your Car with Affordable Auto Insurance
Taking good care of your car or truck makes sense if you want it to last. At InsureOne Insurance, we want to help you find affordable insurance to protect yourself and your car financially. You can get a fast and free quote online, give us a call at 800-836-2240 or stop by one of our convenient locations anytime for a face-to -face meeting.