How to Buy the Perfect Engagement Ring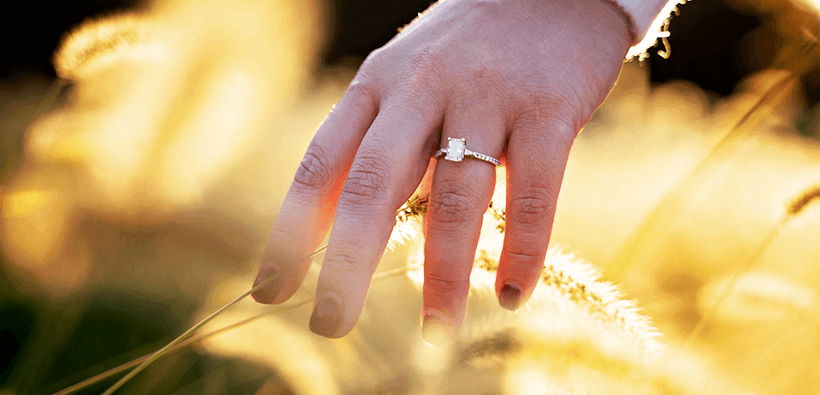 Proposing but don't know how to buy the perfect engagement ring? Check out our tips – what to know about diamonds, your budget, and more.
Planning on proposing to your significant other? Congratulations! Presenting her ideal engagement ring will make her dream come true. The first step? You need to purchase a diamond ring.
If you've already looked in jewelry stores, the first thing you've probably noticed is that there are many choices when it comes to rings. But what if you have no idea how to choose between all the engagement ring styles available? What if you're completely clueless about shopping for the perfect ring?
No worries – below are tips on how to buy the perfect engagement ring for your soon-to-be spouse.
Establish Your Budget.
When it comes to engagement ring prices, there's a big range. Having an idea of how much you want to spend will come in handy when you're shopping – the jeweler will show you options in your range.
If you can't afford to spend two months' salary on a ring, don't spend that much – it's perfectly okay. Refrain from going into debt over an engagement ring. It's just not sensible.
Know About Diamonds.
It's a fact that diamonds are the most popular stone. Diamond rings are traditional and beautiful, but as a buyer, you should understand the basics of diamonds. At the very least, know about the 4 C's, or diamond quality factors – cut, clarity, color, and carat – to make an informed decision:
Cut – A diamond's cut involves the stone's shape and proportion. There are many cuts available, including princess, oval, and emerald.
Clarity – The clarity of a diamond refers to flaws or blemishes that can be seen under a microscope. While all diamonds contain tiny flaws or inclusions, the fewer a diamond has a better quality. And also more expensive!
Color – Did you know that diamonds are not perfectly clear? They actually have a slight yellow or brown tinge in bright light. Colored diamonds are available in different shades, from pink and black to yellow and green. Diamonds that are most saturated in color are the rarest and most valuable.
Carat – This refers to the weight or density of the diamond. Generally, the higher the carat, the more expensive the stone.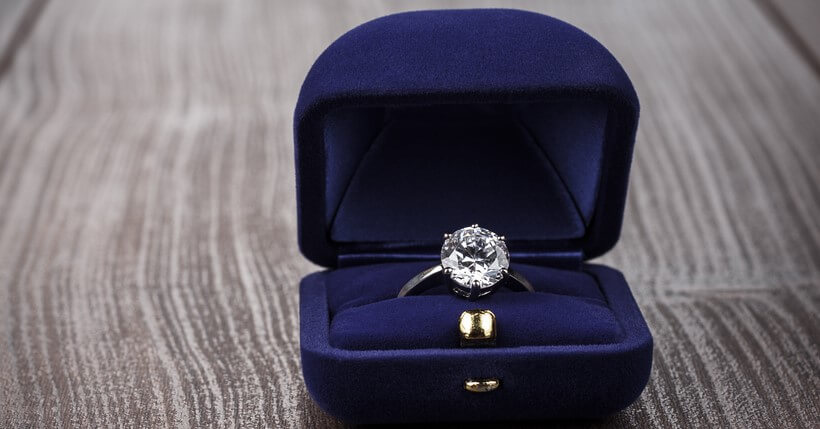 Have A General Idea Of What She Wants.
Knowing a few details can give you a head start on picking out engagement ring designs. For instance, what kind of metal does she prefer – yellow gold, white gold, platinum, etc.? What is her favorite cut of diamond or gemstone?
Are you planning on purchasing a custom engagement ring for your sweetie? Know that you should begin the process months in advance as they take extra time to create. Also, know that custom rings involve a heftier budget.
There are so many choices when it comes to engagement rings. And every bride has her own unique taste and preferences. The above tips should help you choose the ring she'll love. The best part will be when you see the sparkle in her eye, and you'll know you have chosen the perfect engagement ring!
Consider Engagement Ring Insurance 
InsureOne understands that wedding ring and engagement ring insurance provides peace of mind, so we give you free jewelry insurance quotes that satisfies your needs and budget. Call (800) 836-2240 to speak with an experienced representative who will provide you with a free engagement ring insurance quote.