Who Needs Commercial Auto Insurance?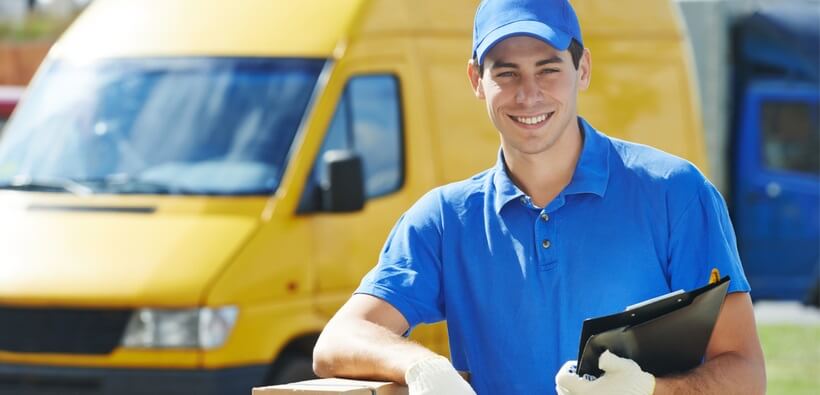 If you own a large tree service with a fleet of trucks and a dozen employees you likely carry a commercial auto insurance policy, but what if you use your car to deliver cakes for your bakery business or you drive for a ridesharing service part-time?
Sometimes the line between the need for a commercial vehicle insurance policy or a personal policy isn't as clear as you think. If you aren't sure which policy is right for you, it is important to do your research to ensure you are fully protected.
What is Commercial Auto Insurance?
The definition of commercial auto insurance is simple; it provides insurance coverage for any vehicle that is used by your business. While the definition is straightforward it can be slightly more complicated when determining if you need it or not.
Commercial Auto Insurance vs. Personal Auto Insurance
While commercial auto insurance and personal auto insurance coverages are similar in many respects the major distinction between the two is that commercial policies are rated to cover much higher risks.
Consider the examples below:
A box truck is being used by a driver to deliver furniture for his antique business and accidentally crashes into the customer's home. Unfortunately, the damage caused by the accident is far greater than any damage that would be caused by a personal vehicle and as a result it will not be fully covered. In this scenario, the truck owner should have invested in a commercial truck insurance policy, which is specifically designed to cover the damage that can result from large vehicles.

A driver using his personal vehicle to drive for a ridesharing program accidentally rear-ends a car in front of him while driving a car full of passengers. The passengers ultimately sue the driver because they believe they sustained long term injuries from the accident. Unfortunately, when the driver's auto insurance company finds out about the incident they terminate his policy because he did not disclose that he was using his personal vehicle for business purposes. While ridesharing services may offer drivers some insurance coverage, this driver should have invested in ridesharing insurance, which is designed to cover the increased risks of driving paying customers and can be added to an existing policy in many cases.
Drivers Who Need Commercial Auto Insurance
If your vehicle is used for your business, occupation or profession beyond commuting – you should consider investing in business vehicle insurance.
Examples of situations in which commercial car insurance should be considered include:
If you transport goods or people for business purposes
If employees use your vehicle or vehicles for business purposes
If your vehicle is used to haul business-related equipment or tools
If your vehicle is registered or owned by the business
If you own a vehicle that is heavier than a standard truck or SUV, such as a dump truck or tow truck as they may require commercial truck insurance
If your business requires higher liability limits then what are covered by a standard auto insurance policy
What Does Commercial Auto Insurance Cover?
The coverages typically found on a commercial vehicle policy include:
Liability Coverage: Similar to a personal auto policy, liability coverage helps to pay for damages that result from an accident that you or your employees cause. This includes bodily injury protection and property damage coverage. Liability insurance can also include uninsured motorist coverage if you were injured or your property was damaged due to an uninsured motorist.
Vehicle Coverage: This coverage will help to pay for damages to your vehicle caused by an incident or accident, regardless of who was at fault. This typically includes collision and comprehensive coverage, among others.
While you may be concerned about the cost of a commercial auto insurance policy it is more important to think about the alternative if you are involved in an accident while operating your personal vehicle for business use. Unfortunately, your personal policy may not cover any damages or injuries that result from the accident and worse you could be dropped from coverage by your insurer completely. Don't run the risk of losing coverage and consider investing in a commercial auto insurance policy.
If you need commercial auto insurance for your business vehicles, InsureOne can help. Request a free commercial auto insurance quote online or over the phone by calling (800) 467-1958.