What is Commercial Property Insurance?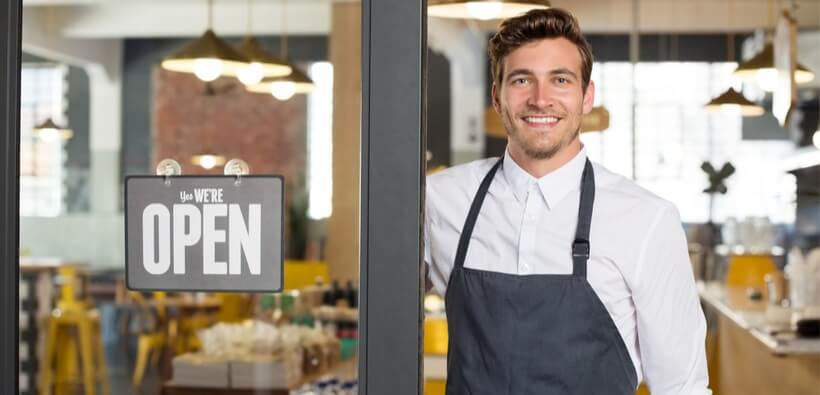 As a business owner, you work hard. You have put in countless hours of time, energy, and hard work to make your dreams of owning a business a reality. Don't leave your dreams unprotected. You need commercial property insurance to protect your business. Learn more about commercial property insurance is and how it can help your business.
Commercial property insurance, or business property insurance, helps businesses protect all property that is essential to the daily operations of the business, including buildings, stores, offices, equipment, furniture, inventory, and any other physical assets vital to the company.
What Does Commercial Property Insurance Cover?
While coverage can vary, commercial property insurance covers your building, everything in it and just outside of it, including:
Computers
Furniture and equipment
Exterior signs
Tools
Fence and landscaping
Important documents
Inventory
Servers
Construction costs
All these assets can impact your ability to conduct business regularly. They are a part of your property and could be covered under the policy. A few examples of what commercial property insurance would cover are:
A fire that destroys your building and its contents
A burst water pipe
A storm that damages your signage or fence
Signs, building, equipment, etc. are destroyed by vandalism
Replace stolen office equipment
Additional coverage, knowns as "endorsements," can be added for earthquakes and breakage of glass.
What is Not Covered by Commercial Property Insurance?
Personal assets
Commercial vehicles. You will need a commercial auto insurance policy
Property damage as a result of employee error
Property that is intentionally damaged
Property that was not purchased for the business
Do I Need Commercial Property Insurance?
Yes. If your business has physical assets, property, etc., then you need commercial property insurance. Even those who own a home-based business should consider commercial property insurance. Your homeowners' policy doesn't typically provide coverage for business equipment losses by fire or flood.
How Much Does Commercial Property Insurance Cost?
The cost of commercial property insurance depends on several factors, including:
Value of the building
Location
Business age
Business size
Business type
Value of business assets
Every business has different risk factors, dependent upon their location and the nature of the business. To calculate how much commercial property insurance would cost for your business, you would need a commercial property insurance quote. InsureOne provides free, no-obligation quotes. Just call (800) 836-2240 to get your free commercial property insurance quote.
How Does Commercial Property Insurance Work?
Commercial property insurance plans pay for losses based on the replacement cost of the item or its actual cash value. Basic business property insurance usually covers damages caused by fire, lightning, wind, hail, or vandalism.
In the event of a covered loss, the insurance company pays for the financial losses up to the policy limits after the deductible is paid by the business filing the claim.
Business property insurance is usually part of a bundle called a Business Owner's Policy.
What Do I Need to Get a Business Property Quote?
Before you speak with an agent, it is a good idea to take inventory of all of your business assets. This helps you determine what property you want to insure and what its replacement value is. You may want to consider insuring the following:
The building where you do business
All office equipment even if it's leased
Accounting records and other important company documents
Manufacturing or processing equipment
Inventory
Fence
Signs
Satellite dishes
Furniture
InsureOne provides free business property insurance quotes. Call us today to get your free quote in just a few minutes.
How to Get Commercial Property Insurance
Now that you've read about all of the benefits of commercial property insurance, it is time to speak with an experienced agent. InsureOne has a team of knowledgeable agents who can give you a free, customized quote based on the specific needs of your business. We provide commercial property insurance that will protect your business and give you peace of mind. Call us today at (800) 836-2240.