Average Employer-Provided Health Benefits and How Your Company Measures Up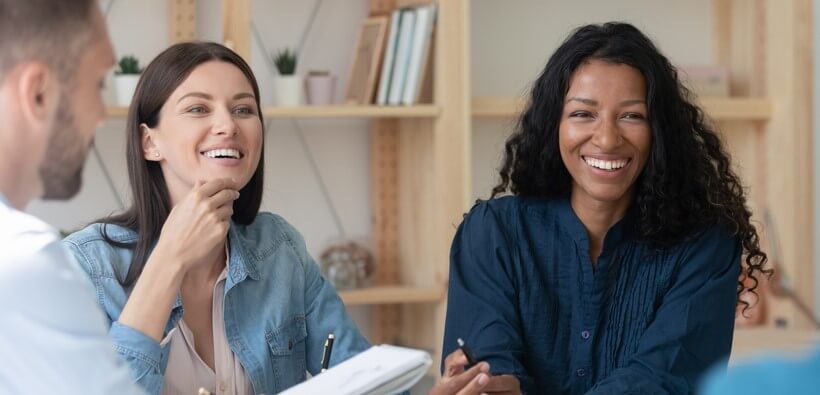 For people considering a new job or evaluating their current one, employer-provided health insurance is likely to be one of the most important benefits in their decision. Below, we look at national averages to provide you with benchmarks for the level of coverage other companies are providing their employees. This way, you'll be able to tell if your company's employer-provided health benefits are competitive within the market.
The Benefits of Having Benefits
Being eligible for an employer's group health insurance plan is a huge perk for employees. This is particularly true in today's world when health insurance is a significant uncertainty for so many people, and all it takes is a serious injury or hospitalization to put someone in severe financial peril. For these reasons, getting reliable health coverage can significantly improve an employee's financial well-being and that of their family.
Like group life insurance and other employee-provided benefits, group health insurance gives employees peace of mind by handling a significant portion of their expenses — in this case, by paying a large part of their medical expenses.
As an employer, there are a number of benefits that sponsoring health insurance for your employees provides:
Fewer Sick Days
When employees are healthy and take preventive measures to take care of themselves —something that's far easier with reliable health insurance— they are less likely to take frequent absences. It also means they will be more physically sound and able to treat injuries and illnesses better.
Better Recruitment
In the hiring process, high-value employees will often be in the process of weighing different job offers from several companies. In this case, they will have some degree of leverage in negotiating their salary, etc. If you offer a compelling health insurance package, it can mean the difference between the employee choosing your company over the competitors.
Better Employee Retention
If your employees feel taken care of in terms of both compensation and benefits, they are more likely to stay with you. The high cost of individual health insurance can provide a real incentive to stick with an employer that's shielding them from having to pay out of pocket. This is an excellent value to the employer as well, as replacing employees is an expensive process.
Better Company Morale
When offered competitive group health insurance, workers feel valued by their employers. This translates to more favorable opinions about their workplace and a higher value placed on their role in the company.
It's Less Resource-Intensive Than Private Health Plans
If you forego a group health insurance policy and instead opt for private health coverage policies, it will inevitably lead to far greater friction and confusion than a streamlined group health insurance plan. Your employees will be able to simply sign on and get on with their jobs.
It's Cheaper
Group health insurance outperforms individual policies while beating their price points. This is partially due to the rising costs of individual health insurance, which has both higher premiums and higher deductibles than group health insurance plans, per person. This means you could be saving your employees thousands each year. The relatively high insurance cost of one high-risk employee is also less pronounced if they are one member of a larger pool.
Additionally, offering group health insurance gives you a healthy deduction from your business taxes. In some states, you may also receive tax credits.
Average Employer-Provided Health Benefits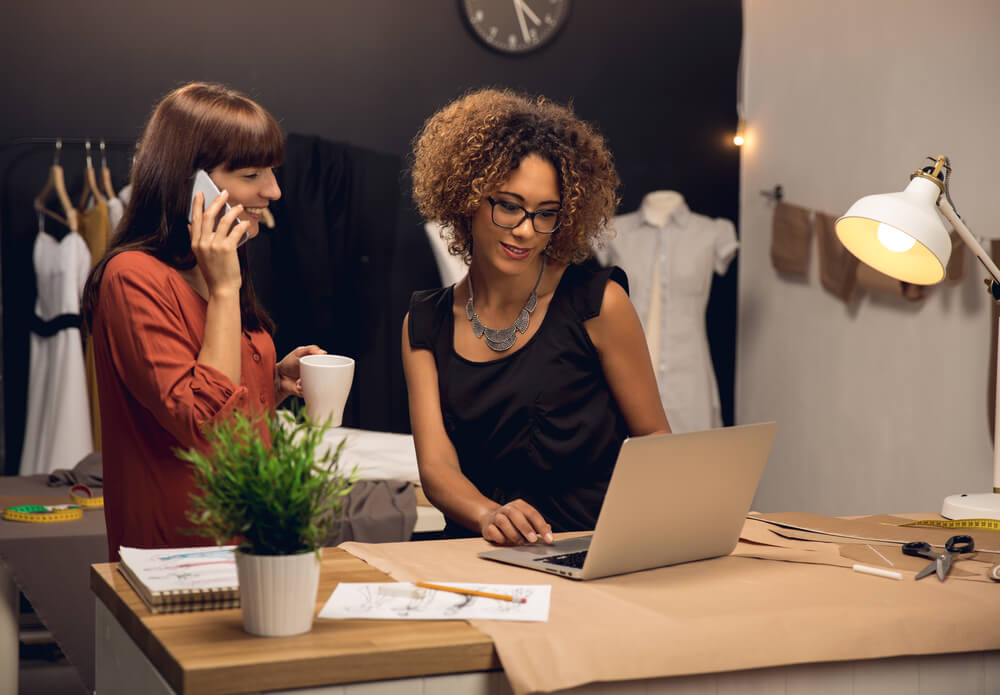 In the United States, around 157 million people are covered by employer-provided health insurance. In order to understand the current averages— that is, what types of coverage others are providing in the U.S. workforce— we turn to the Kaiser Family Foundation's 2020 annual survey. This survey included private employers with a wide range of company sizes, with a minimum of three employees.
The following are the numbers for average employer-sponsored health insurance in 2020. Note that this is the cost per employee:
| | |
| --- | --- |
| Single coverage | $7,470 |
| Family coverage | $21,342 |
For family coverage, on average, the employee pays $5,588 per year in premiums ($465.67 per month) and the employer pays $15,754 in premiums ($1,312.83 per month).
Overall, this represents a 4% increase in both average single premiums and average family premiums over the previous year, compared with a 3.4% increase in waves and a 2.1% rate of inflation.
For comparison, the U.S. Bureau of Labor Statistics released its own numbers based on fully independent research. Though the numbers vary from those of the Kaiser Family Foundation, they paint a similar picture:
| | | |
| --- | --- | --- |
| Year | Annual premiums for single coverage | Annual premiums for family coverage |
| 2010 | $1,159 | $4,524 |
| 2011 | $1,229 | $4,834 |
| 2012 | $1,277 | $5,129 |
| 2013 | $1,332 | $5,311 |
| 2014 | $1,359 | $5,388 |
| 2015 | $1,429 | $5,663 |
| 2016 | $1,483 | $6,045 |
| 2017 | $1,566 | $6,402 |
| 2018 | $1,590 | $6,598 |
| 2019 | $1,621 | $6,764 |
| 2020 | $1,665 | $6,797 |
In the Bureau of Labor Statistics' numbers, we see that premium cost for single coverage has increased by 43.7% in the past decade and 16.5% in the past five years. Family coverage premiums costs have increased by 50.2% in the last decade and 20.0% in the past five years.
The table below compares the 2020 figures with those of 2010 and 2015 to provide context:
| | | | |
| --- | --- | --- | --- |
| Premium | 2010 | 2015 | 2020 |
| Single coverage | $3,997 | $4,955 | $5,588 |
| Family coverage | $9,773 | $12,591 | $15,754 |
Note that premium cost has increased by an impressive 55% in the last decade and 22% in the last five years — this underscores why offering group health insurance to your employees is so important. Employees truly appreciate a company that steps forward to help them with employer-provided health benefits.
Small Companies vs. Large Companies
As you seek to understand how your employer-provided health benefits compare to the average, it helps to narrow down the results by company size — this will allow you to compare "apples to apples" and see how your firm measures up to others. For this reason, it's important to differentiate between small and large companies, as both face their own unique sets of challenges and perks.
The following tables shows a comparison between average premiums for single coverage and family coverage in both small and large firms:
| | | |
| --- | --- | --- |
| Premium | Small Firms | Large Firms |
| Single coverage | $7,483 | $7,466 |
| Family coverage | $20,438 | $21,691 |
As you can see, single coverage premium costs do not vary significantly between small and large firms, with only a 0.2% difference in cost. For family coverage plans, large firms pay 6.1% more in premiums.
How Current Averages Compare With Previous Years
It's also important to understand how your employer-provided health benefits compare to previous years. Based on the figures gathered by the Kaiser Family Foundations, which include cost-sharing, premiums, contributions, and rates, it appears 2020's figures are stable in comparison with other years —even with the COVID-19 pandemic causing such widespread disruptions.
The increases in premiums showed consistency with increases in previous years, and cost-sharing/contributions were mostly the same. However, the number of workers in independent plans increased. This is important to note because it underscores the competitive edge companies can gain by offering group healthcare plans to their employees.
If you want to attract better employees, retain the ones you have, and save money in the long run, you will want to offer group health insurance for your workforce. Fortunately, InsureOne is here to lend a helping hand.
How to Find Competitive Employer-Provided Health Benefits
InsureOne has many years of experience guiding both individuals and companies toward industry-leading health insurance. Our employee benefits packages include medical insurance, dental insurance, and others, all designed to provide maximum value to employer and employee alike.
At InsureOne, we work with the nation's top medical insurance companies to make sure you get the plan your company deserves. We provide customized coverage options and will work one-on-one with you to find the best plan possible for your needs. Request a free medical insurance quote online or call us at (800) 836-2240.