How to Find Great Homeowners Insurance before Buying a Home
What if your new home was vulnerable to disaster before you even got the keys?
Many first-time homebuyers don't realize the importance of getting the right homeowners insurance before closing on a house. Even fewer buyers understand what they need to do to get the best possible insurance.
Worried about protecting the home you plan on buying? Keep reading to discover all the info you need about getting the right home insurance policy!
Do I Need Homeowners Insurance Before Buying a Home?
Most lenders require you to secure homeowners insurance before closing on a house. Additionally, having this insurance in place helps ensure that your new home has the protection it needs before you move into your house.
Generally speaking, it's best to start searching for insurance at least 30 days before you plan to close on a home. Doing so gives you plenty of time to gather competitive quotes from multiple insurance carriers (more on this later). Additionally, doing so means that you won't be scrambling to find insurance at the last minute while dealing with all of the other stress that comes from closing on a house!
Do Research On the Area You Are Buying In
First-time homebuyers are often surprised to discover that buying homeowners insurance is like buying car insurance in many ways. For example, you can select the level of insurance coverage that you want. You can also add additional insurance riders for things like flood insurance.
Before you buy insurance, it's very important to research the neighborhood. For example, if your new home is located inside a FEMA flood map area, you should add flood insurance. In fact, your lender may require it.
If your area has had an increasing amount of theft, you may want to consider adding special riders to insure things like jewelry or other valuable possessions. This adds an extra layer of protection if your possessions are stolen.
Long story short? Home insurance is meant to protect your new home. But you won't know what it needs protection from until you do your research.
Should I Get Multiple Insurance Quotes for Home Insurance?
It's essential to get quotes from a variety of different insurance carriers. This helps you get the best possible rate, potentially saving you hundreds or even thousands of dollars.
You should never settle for getting only one quote from one carrier. Instead, get quotes from several carriers to find one that best suits your needs.
While you may feel in a hurry when you're about to close, remember that it's always worth taking your time to find the right insurance policy. After all, you'll be relying on this policy to help protect the biggest investment of your life!
How Much Home Insurance Should I Get?
You need to consult with your insurance carrier before deciding on a home insurance coverage limit. This is because you may need a limit far below the market value of your home. What insurance carriers care about is how much it would cost to replace your home tomorrow if it was lost today.
In most cases, the parts and labor to build a home are far less than the market value of the home. And when you paid for the home, you also paid for the land it is on, and you don't have to worry about your insurance covering the land.
In special cases, a home with rare interior items that would be difficult to replace may need to be insured for more than the market value. Once you find an insurance carrier you trust, we recommend consulting with them on how much your coverage amount should actually be.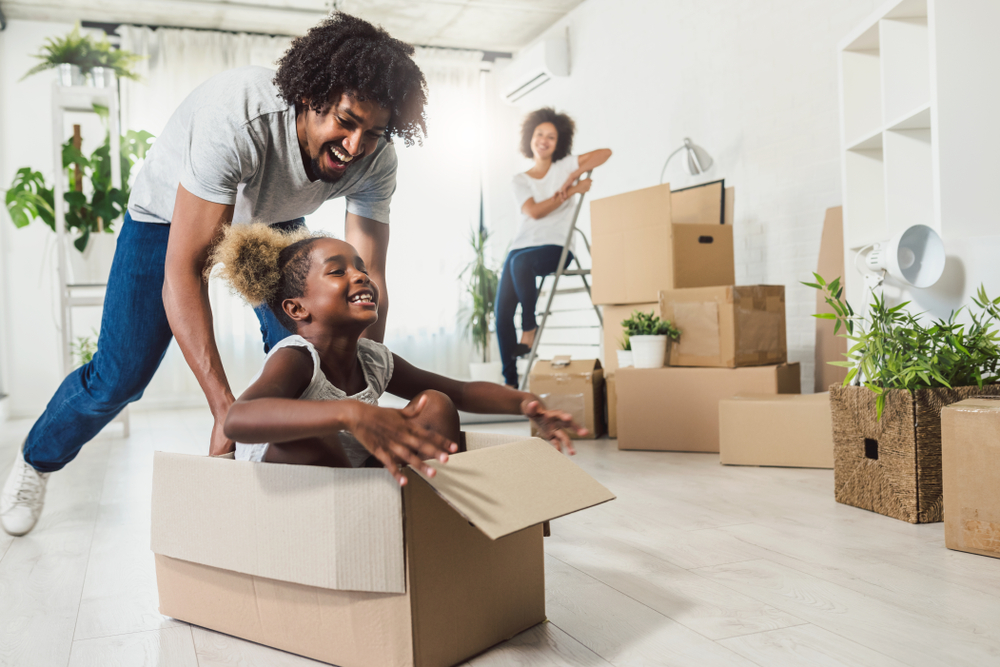 Do I Need To Talk To My Lender About My Homeowners Insurance?
It's important to consult with your lender before deciding on a home insurance policy. They may need to offer final approval before you can close on your home.
Just as the lender requires that you have insurance before you close on a home, they have certain minimum requirements that your insurance must meet. Before closing (ideally well before closing), you should contact your lender with details about the insurance you have selected.
Once they approve it, then you should be good to go!
Consider Bundling Your Home Insurance and Other Policies
Insurance is a "must-have" for any homeowner. Nonetheless, homeowners eventually all ask themselves, "is there a way to lower my premium?"
When you're initially shopping around for insurance, you should consider bundling. For example, you can typically insure your home and your car through the same carrier.
If your family has additional vehicles (including things like boats), you can also insure them through the same carrier.
This kind of "bundling" helps drive insurance costs down. As an added bonus, it makes all of your insurance paperwork easier when you only deal with one carrier.
Know When to File a Claim on Your Home Insurance
If you are a first-time homebuyer, there are many "rookie mistakes" you need to avoid. And one of the biggest mistakes is filing an insurance claim at the drop of a hat.
As with automobile insurance, filing claims often leads to higher premiums. When it comes to car insurance, the general wisdom is that you should only file if there is a major incident. And that holds true to homeowners insurance as well!
For example, if you have a slightly leaky roof, you're usually better off fixing it yourself or finding a local professional to handle it. But if the leak ended up turning your entire home into the shallow end of a pool, you need to call your insurance carrier ASAP!
Get the Best Affordable Homeowners Insurance Today!
Now you know how to find great homeowners insurance before buying a home. But what if you could find the insurance you need right here and now? We're here to take care of all your home insurance needs. At InsureOne, we are always ready for you to get a quote online. Alternatively, you can pick up the phone and give us a quick call at 800-836-2240. Finally, feel free to come into one of our convenient nearby offices and visit!