What is Whole Life Insurance?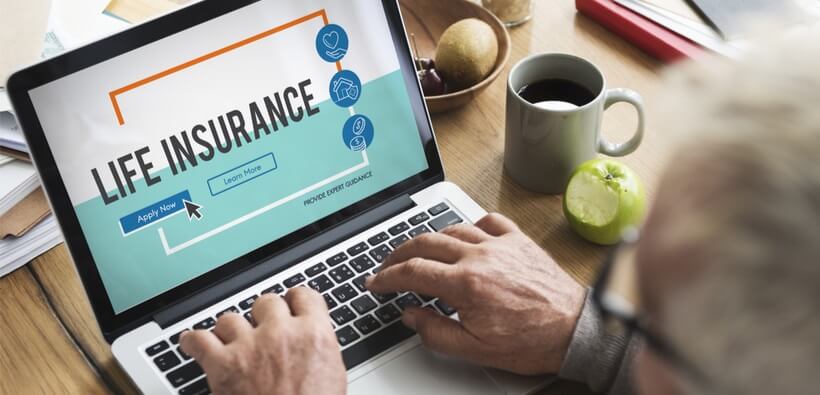 Whole life insurance is a type of permanent life insurance that is designed to last for the insured's lifetime. Features include level premiums and guaranteed death benefits. Your premium amount is a fixed amount that won't increase, and as long as all premiums are paid on time, whole life insurance policies can last a lifetime.
Whole life insurance policies also accumulate cash value, and the insurance company typically invests the cash value, which grows tax-deferred as long as the policy is active. The cash benefit and fixed premium are what define whole life insurance.
Term vs. Whole Life Insurance
Whole life insurance definition: a life insurance policy that is guaranteed to remain in force for the insured's lifetime and pays a death benefit to the policy's beneficiaries when the insured dies.
Term life insurance definition: life insurance that provides coverage for a specified period of time. Once the term expires, the insured can either renew the term, convert the policy to a whole life policy, or terminate the policy.
Whole Life Insurance:
Covers you for life
Has a cash value accumulation
Can be purchased without a medical exam, but it might be at a higher cost
It can take 12 to 15 years to build up a decent cash value
Premiums stay level
Term life insurance:
Provides death benefits only
Easiest and most affordable life insurance to buy
Purchased for a specific amount of time, such as 5, 10, 15, or 30 years
Becomes more expensive as you age
How Much Does Whole Life Insurance Cost?
Work with a knowledgeable insurance agent who can discuss all the variables and options with you. Several factors help determine how much whole insurance costs. Some of those factors include:
Age
Health
Occupation
Whether or not you smoke
Speak with a licensed insurance agent at InsureOne who can walk you through all of the factors that calculate life insurance premiums. Our agents can also give you a free whole life insurance quote.
How Does Whole Life Insurance Work?
When you buy your whole life insurance policy, you will decide how much coverage you need. Typically, the options are anywhere from $250,000 – $5 million. You will name your beneficiaries, and that can be a relative, friend, trust, or even a corporation. The beneficiaries are the recipients of the insurance money once you pass away.
When you pass away, your loved ones will need to send the death certificate to your insurance company, and they will pay out the benefits according to your policy. The death benefit is tax-free money paid out by the life insurance company.
The cash value of your whole life policy is independent of the death benefit. Your beneficiaries are guaranteed to receive the death benefit when you die, but the cash value can only be used while you are living.
You can access the cash value of your whole life insurance policy in three ways:
You can withdraw tax-free money, but the money will be taxed as income
Take out a low-interest loan; it must be paid back with interest.
Collect the cash value by surrendering your policy.
Can I Buy Both Whole Life and Term Life Policies?
You can own whole life and term life policies at the same time. You might want to buy whole and term life insurance if you cannot afford as much coverage as you want or if you need more coverage over time.
There's no strict limit on the number of policies you can have. Speak to one of our experienced insurance agents at InsureOne to learn more about combining whole life and term life insurance policies.

How To Buy the Best Whole Life Insurance
You no longer have to call multiple insurance companies for a life insurance quote. InsureOne does that work for you. We work with the top insurance carriers in the country, and we can provide a quote from multiple carriers in just a few minutes. InsureOne understands that the best whole life insurance provides peace of mind, so we give you free life insurance quotes that satisfies your needs and budget. Call (800) 836-2240 to speak with an experienced representative who will provide you with a free whole life insurance quote.