5 Things to Know When Buying a Used Camper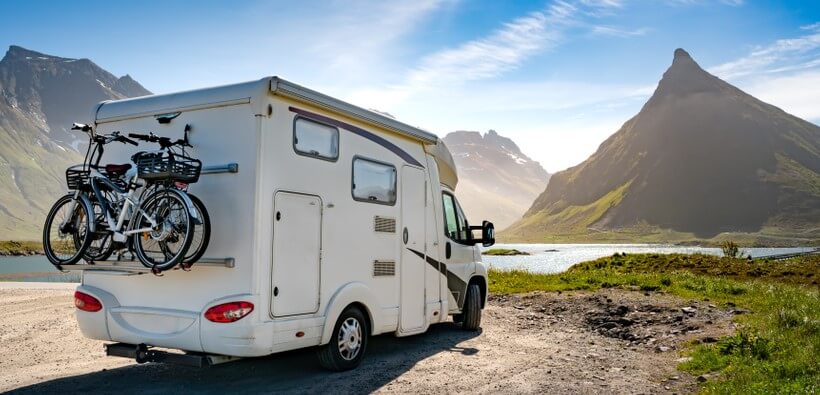 Used campers are great for enjoying some time in nature. If you don't want to spend a lot on a brand new one, a used RV can save you money. However, buying a used camper can be challenging. If you don't know what to look for or what you want, you may end up with a lemon.
Being stuck with an RV that doesn't work is disappointing, but you can avoid this situation. Below are five things to know when buying a used camper, including what to look for when buying a camper trailer.
The Best Time of Year to Buy a Travel Trailer
Generally, the best times of year to buy a used camper are the fall and early winter. This is when you will find the best deals. Also, it is easier to negotiate with dealers if you go to the showroom in the middle of winter. You can also get a deal on new units during RV and camper shows. Make your purchasing move on the final day when the dealers are likely to offer incentives and reduce prices.
What to Look for When Buying a Camper
Do a thorough inspection of the used camper—mechanical, electrical, plumbing, interior, and exterior—before purchasing. Look for floor damage, check the tires, and inspect for leaks around the roof, windows, and doors. Make sure the awnings work correctly and inspect for mold and odors from water sources or appliances. Check the engine and look for any signs of rust on the inside or outside of the RV. Also, take it for a test drive to get a feel for how it runs.
If there are items that need repair, make sure the dealer is aware and has a plan in place to help you resolve any issues.
Do Your Research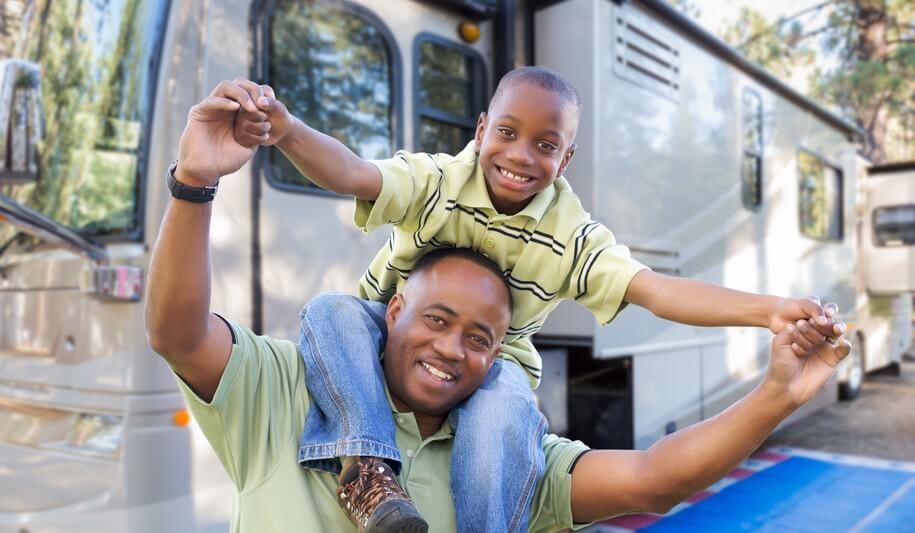 When you find an RV that you are interested in, do some research on its history. Ask the dealership's sales associate about any known history of the camper. There are also sites online where you can get a complete history of your RV for a fee.
To find out if you're getting a reasonable price, check out a used camper's value using independent pricing guides or an RV price checker. The NADA (National Automobile Dealers Association) Guide is a great tool for determining a fair price. Get the costs of similar models to get a feel for the market.
Be Sure to Get Insurance for Your Used Camper
Having proper insurance coverage for your camper is essential. Not only will your investment be protected, but your agent can also answer other related questions such as, "Can I drive a motor home with a car license?"
Is a Used Camper Worth It?
Simply put, buying a new RV or travel trailer will cost you a lot more than buying used. The key is to shop wisely and know what you're buying. Whether you're shopping for a lightweight camper for yourself or an RV motorhome for the family, buying a used unit can help keep your love of the great outdoors affordable.
Once you find a great deal on a used camper, protect your investment with an RV insurance policy from InsureOne. Let us help you get the coverage you need. Start your free RV insurance quote online or over the phone today.