RV Travel Tips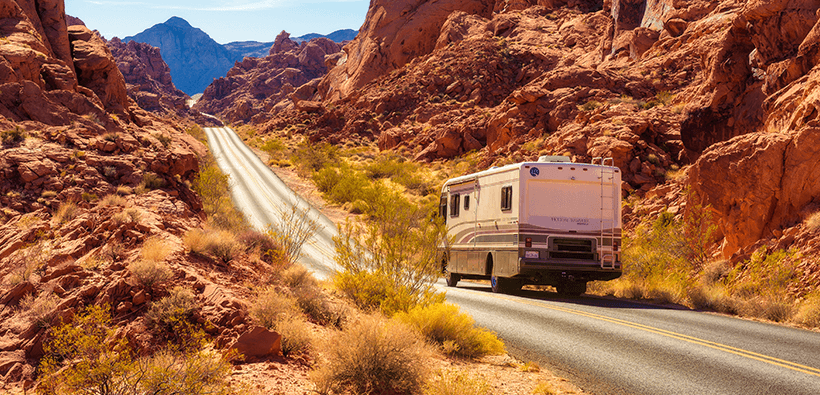 Want to hit the road in your RV? Check out our RV travel tips for beginner RV owners, including travel ideas and common RV places and events.
RV Travel Tips
Are you brand new to the RV travel trailer lifestyle? Owning a recreational vehicle is a dream come true for many. However, as a beginner, you may be a little intimidated by your RV and everything motorhome travel involves. It's not like driving around in a sports car, nor is RV camping anything like tent camping, that's for sure!
Before you take your RV out on a road trip, there are some things you should know. Below are RV travel tips for beginners and new owners of a camper.
Choose the right RV
One of the first steps to traveling safely and enjoyably is to choose the right RV for you. It all depends on the type of experience you want – you can get anything from a little pop-up camper to a diesel pusher RV. For most beginners, a mid-sized RV is the way to go because they are fairly easy to drive and offer many features.
Most common places for RV traveling and RV travel ideas
People travel in their RV to national parks and other attractions in the US:
Grand Canyon National Park
Yellowstone National Park
Moab
The Florida Keys
Big Sur Coastal Highway
Route 66
There are many great events to enjoy in an RV:
Coachella
Daytona 500
Spring training
Mardi Gras
Music festivals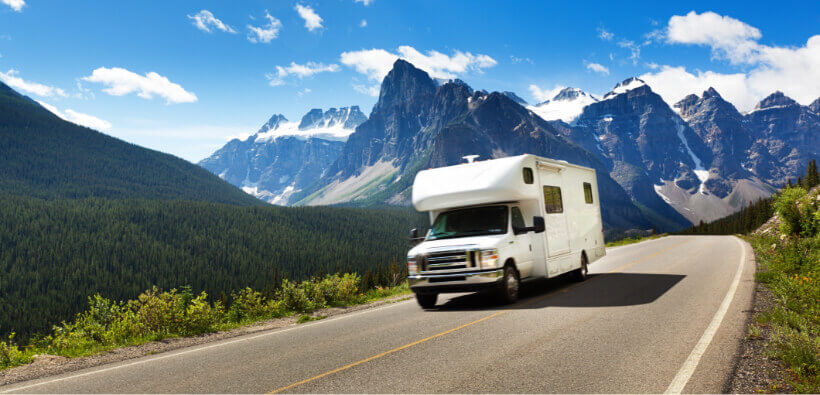 RV traveling tips
Create a checklist. Make a list of precautions and steps to take – including doing a test run before leaving for your trip.
Consider renting an RV. Don't want to buy an RV, but are willing to rent one? You can rent an RV to travel across the country. Plan your adventure well in advance to get the best RV rental deals.
Get all the essentials. Make sure you have all of the items you need to operate the RV, as well as accessories and tools to make your trip safer and more enjoyable.
Get a Wi-Fi booster. This will improve the reception, whether you stay in a campground or elsewhere.
Put aside an RV travel budget. This is the best way to afford the RV lifestyle, especially if you're on a fixed income. Calculate fixed expenses and take shorter trips to lesser-desired places.
Get RV travel trailer insurance. An RV is a big investment, and you want to protect it. The last thing you want is for something to happen to your RV, and unexpectedly find out it's not fully covered.
The price for RV insurance varies by state. Other factors that affect the price are the age and condition of your RV, your RV driving experience, and how often you drive the camper.
To get the best RV insurance price, call InsureOne today at (800) 836-2240 to get your free insurance quote. We know you are busy, so we do all of the hard work for you. We compare RV insurance rates from the top insurance companies in the country to get you the best rates on RV insurance. It's free and only takes a few minutes. Call us now at (800) 836-2240 to speak to an experienced representative.