5 Safe Driving Tips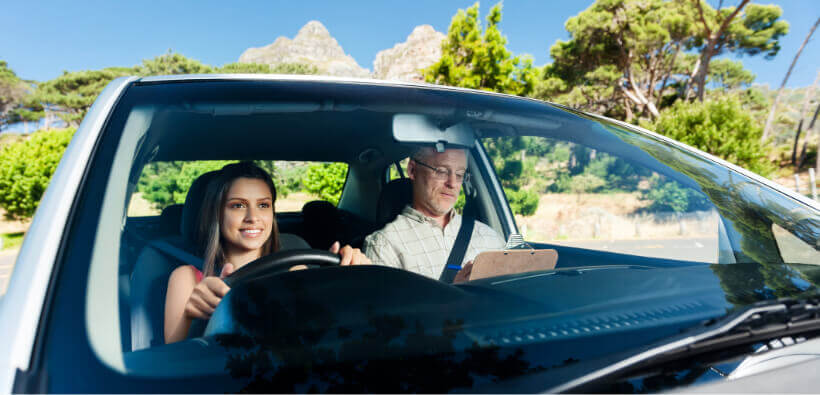 "Accidents" are called that for a reason. They shouldn't have occurred and weren't intentional. Yet the sad reality is that most car accidents are preventable. Even though they can and will happen, it is important to drive safely to lower your risk of collision and injury.
What can be done to increase safety on the road? If you follow the following simple driving safety tips, you can significantly cut down your risk of an automobile accident. It could not only prevent a minor collision, but could prevent serious injury or death as well.
1. Focus On The Drive
Over 391,000 people were injured due to an accident caused by distracted driving, according to a 2015 study by the National Highway Safety Administration. Texting or talking on a phone, playing the music on too loud, and doing other tasks while driving can distract you from everything that's surrounding you. A harmful collision only takes a few seconds of distraction.
If you listen to the radio, music, or podcasts, keep the volume low enough so you can hear all the sirens, car horns, and other auditory warnings around you as you drive. Don't talk on the phone while driving or use a hands-free system if you have to take a call. Lastly, if you get a text while you are on the road, ignore it until you're fully parked and out of traffic. These small things can prevent bigger problems.
2. Learn Defensive Driving
Learning how to be a defensive driver can help you avoid mistakes. It can help you anticipate potential mistakes being made by other drivers, allowing you to avoid them entirely. Defensive driving helps you take less unnecessary risks and operates under the assumption that everyone around you could cause an accident.
Some basic defensive driving tips include:
Always buckle up your seat belt.
Stay within the speed limit.
Keep a 2-second buffer between you and other cars.
Plus, taking a defensive driving course could get you a discount on your car insurance policy. You can learn where you can take defensive driving lessons by visiting your local DMV.
3. Eat Well, Sleep Well
Your best driving happens when you are energized and alert. Make sure that you had a good night's rest and have eaten before hitting the road. Many accidents could have been prevented if one of the drivers wasn't drowsy or fatigued.
If you start to feel tired while driving, pull over to a safe place or rest area to park for a quick nap. If you get hungry, stop to the gas station or grocery store for a quick bite. Better yet, keep a stash of healthy snacks in your car to help keep your energy up.
4. Take a Break
When driving long distances, you should take a break every couple of hours. Park and get out of the car to stretch out your legs, drink some water, and have a snack. This will not only help prevent your legs from cramping up from being crouched in the car, but also boost your mood, too. Remember that being fatigued, tired, and ornery can affect your alertness on the road.
5. Build an Emergency Car Kit
An emergency car kit can help you solve some problems or help you stay comfortable if you get into an accident or breakdown on the road. It's good to have for quick fixes or to keep you safe until help arrives. Here are a some items you should put together for your kit:
Car jack, spare tire, and other tire replacement tools
Jumper cables
First Aid Kit
Road flares
Fire extinguisher
Snow shovel
Windshield ice scraper
Cat litter (to help get tire traction over ice)
Fully-charged external cell phone battery with charger
Gloves
Duct tape
Blankets
Bottled Water
Non-perishable snacks
You may also want to purchase a roadside assistance membership in case your car doesn't start or you need a tow. You may also talk to your insurance agent to see if the offer policies that include towing and labor. This will ultimately prepare you for the worst and keep you as comfortable as possible.
Accidents can still happen, no matter how prepared you are. It's important to have an auto insurance policy to help protect you. InsureOne has a wide assortment of auto insurance policies that can fit your needs and your budget. Get a FREE car insurance quote from InsureOne and get protected today!