How to Build a Benefits Package That Attracts and Retains Employees in 2021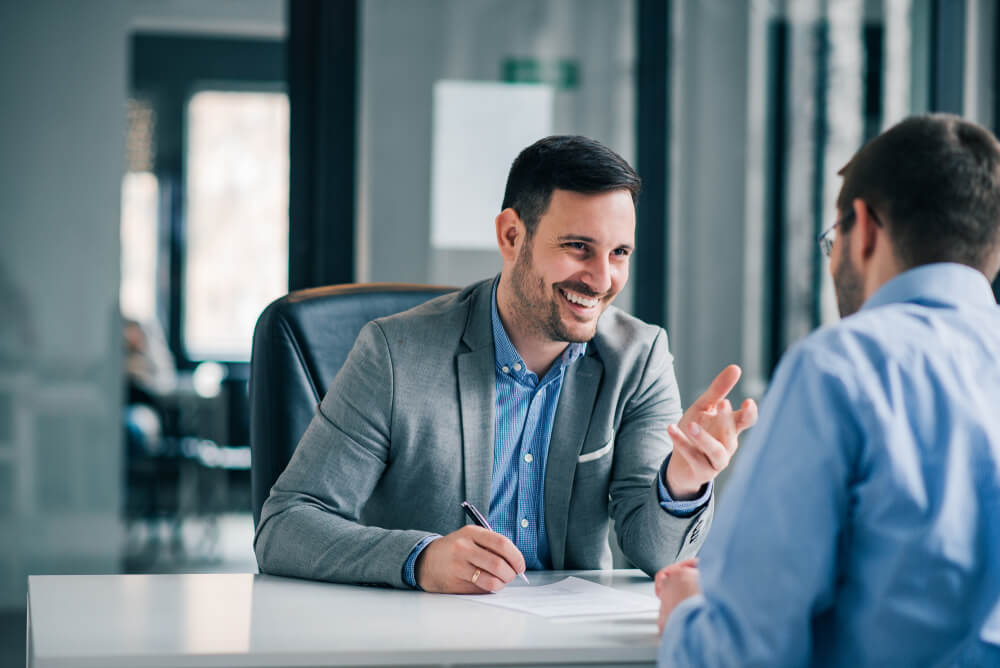 Many employers focus on salaries as a way of attracting and retaining employees. But one of the primary reasons employees sign on to an organization and stay is the benefits package you offer.
If you want to boost recruitment and reduce turnover, the answer is simple: You need to build a better benefits package. Read on to discover how to build a competitive benefits package for 2021 and beyond!
Why Is the Benefits Package So Important?
If you're still on the fence, you might be asking a simple question: Why is the benefits package that important?
You might be surprised to learn that about 75% of employees accept a job primarily because of the benefits. While salary is an important consideration, most employees are focused more on getting things like health insurance coverage for themselves and their families.
The main thing to keep in mind is that improving your benefits package is a powerful way to recruit better employees and keep them around for a long time.
Different Generations Lead to Different Needs
Your workplace most likely includes employees from many different generations. For example, you might have some fresh-faced "zoomers" working alongside Baby Boomers. Between these two extremes, you likely have a few millennials and members of Generation X.
Each generation has its own lifestyles and its own priorities. That means each generation has a different "wish list" for what they want from a benefits package. Traditionally, this makes it difficult for employers to create a benefits package that makes everyone happy.
That's the bad news. The good news is that there are a few benefits that have universal appeal across different generations. And we're going to focus on such benefits in this guide to maximize your employee recruitment and retention efforts.
Better Benefits Pay for Themselves
If you're not ready to "pull the trigger" on a better benefits package, you probably have a simple concern: the cost. Many businesses (especially small businesses) imagine that they can't afford to improve the benefits package.
The reality, though, is that you can't afford to improve the package. In certain industries, turnover is as high as 40%. The cost of replacing a trained and experienced employee may be equal to two times their annual salary.
At this point, the math speaks for itself. If you have more turnover than you'd like, then you are constantly spending too much money recruiting and training new employees. By offering a better benefits package, you can actually save money by retaining employees. You can save time, allowing upper management to focus on expanding the brand and growing the business.
Competitive Health Coverage
As we touched on above, it isn't easy to create a one-size-fits-all benefits package to appeal to all of your workers. This is why we recommend offering several different health coverage options for employees. On the most basic level, this lets employees decide whether they need less coverage (often favored by younger workers) or more robust coverage (often favored by older workers).
Employees of all generations generally favor health coverage that is sympathetic to pre-existing conditions. Otherwise, someone with an old injury or other health condition may live in constant fear of either losing their job or getting stuck with a staggering medical bill.
Beyond providing multiple options for health coverage, most employees respond very favorably to extra perks. For example, offering free gym memberships to your employees may soon pay for itself because you are creating a healthier workforce. Similarly, you can offer wellness programs that lower health insurance costs if employees pass regular health assessments.
Don't forget: the best health coverage includes options for dental and options for vision insurance!
A More Flexible Schedule
Sometimes, the best benefits in a benefits package are the simplest ones. For example, one thing that most of your current and future employees love is having a more flexible schedule.
This is actually more attractive to employees now than ever before. The COVID-19 pandemic forced many employees to work from home. These employees discovered how much happier they were even as their employers marveled at their work-from-home productivity.
It's been previously reported in Harvard Business Review that 80% of employees would pay special consideration to a job that lets them work from home. That number has likely gone up since the COVID-19 pandemic, especially if the employees have kids.
Now, letting employees work entirely from home may not be possible for your business. But you could possibly offer schedules where employees work "extra" Monday through Thursday and enjoy regular three-day weekends. Or you can let employees work remotely for part of the time and the rest of the time in the office.
Some employees respond positively to the option of a "split shift." This means allowing them to work some in the morning and some in the late afternoon or evening. This option makes it easier to visit the doctor or take children home from school without taking time off or otherwise disrupting their workplace productivity.
Generous Options for Time Off
Offering generous PTO options to your employees tells them you value their work/life balance and understand they have full lives outside of the office.
For example, we recommend offering separate pools of vacation time and sick leave. Not only does this functionally give your employees more time off, but they don't feel like they are "wasting" valuable vacation days when they need time off to go to the doctor.
One of the best things you can add to your benefits package is a generous parental leave policy. Such a policy would allow the parents of a newborn child to take a certain amount of time off (like 4-6 weeks) to bond with the newborn and make infant care arrangements (such as getting the right insurance).
It's also important to offer bereavement leave for employees. This usually offers a shorter window of time (such as a week) to allow employees time off to attend funerals. In the event that a close family member dies, this form of leave also gives them time to travel, make arrangements, and process their own grief.
While this isn't tenable for every business, one of the most generous forms of time off you can offer employees is a leave of absence. Basically, this is a time off for a certain length (usually one month or more) that employees can use for unique situations. For example, if an employee is injured but does not yet qualify for disability, a leave of absence can give them time to potentially heal and make lifestyle adjustments.
Retirement Options
Employee retention is always a major focus because of employee turnover. But if you ask most employees, they would prefer to stay at their current workplace so long as the pay and benefits are satisfactory.
One of the best ways you can persuade employees to stick around is by offering generous retirement options. It's really just cause and effect: By getting employees to focus on the positive retirement you are offering them, you can get employees to stay rather than search for better benefits somewhere else.
While pensions are increasingly rare due to their high costs, a pension plan is one of the best ways to recruit and retain employees. In addition, this gives your workers the peace of mind that comes from knowing their retirement is not tied to the ups and downs of the stock market.
Most employers prefer to offer some kind of 401k to employees. For purposes of recruitment and retention, you should consider matching contributions up to a certain point. This may include things like matching the first 6% (or more) of employee contributions into their retirement plan.
Ultimately, investing in your employees' future is one of the best ways to encourage their investment in your business.
Build Better Benefits Today
Now you know how to build a competitive benefits package to recruit and retain employees. But do you know which insurance carrier can bring that package to life?
Here at Insure One, we are committed to helping your business grow. You can request a quote online by visiting our site. Or feel free to visit us at your nearest office. Finally, don't be afraid to just give us a call at 800-836-2240.