How to Recover After a Fire: Tips for Getting Your Home Back on Track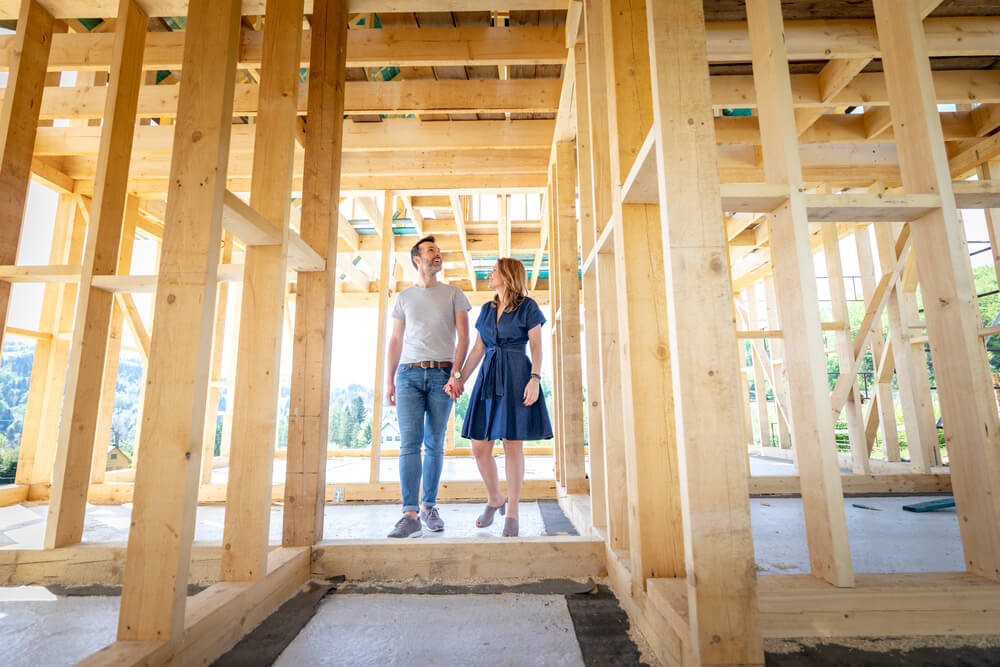 Along with floods, house fires are one of the most common natural disasters in the United States. Unlike events like hurricanes and lightning strikes, fires are truly possible anywhere at any time. They can cause significant property damage that might seem hard to recover from.
Fires are also unique in that the damage can spread beyond the site of the fire. The heat of flames can damage plastics, paint, glass, and more, even in rooms that did not catch fire. Smoke can cause further damage to other parts of the house and affect possessions like clothing and furniture.
It's a catastrophe that can stem from many different sources. If you've suffered from a house fire, you're probably dealing with a lot. Aside from the emotional impact, there are questions of how to handle insurance, when you can safely re-enter your home, and which items/parts of your home are salvageable.
Below are several tips to get your house — and life — back on track after a fire.
Make Sure Everyone is Okay
The most obvious thing to do will be to make sure your family is safe during and after a fire. Once the flames have been put out, though, it's time to work through the grief.
Your family likely each has its own losses and trauma to deal with in the aftermath of a fire. Even if you're feeling overwhelmed, it's important to sit down with them and make each other feel supported. Make your and your family's mental health a high priority to cope healthily — if anyone needs additional help, don't hesitate to get it.
If you have young children, the fire could be especially traumatic for them. Do what you can to make everyone feel safe and grounded. If anyone needs medical treatment, seek help immediately.
Contact Your Insurance Company
It is up to you to contact your homeowners' insurance provider after a fire. Sometimes, it's easy to forget that no one else will do this for you in the hectic aftermath of the event. Contacting your insurer is crucial to start documenting the event and building your insurance claim.
With InsureOne, you will speak with a helpful, supportive professional who has experience dealing with property damage emergencies. Our homeowners insurance policies compensate you for both possessions and home damage, giving you financial security in a time of great need.
Your insurance agent will walk you through the immediate next steps, including where you can stay while your home is damaged and under repair. They will also talk you through other considerations like living expenses and help you find a restoration company that can begin repairing your home and possessions.
After the fire is out, ask for a copy of the fire report from the fire department. This report can help the insurance agency fill out the claim.
Learn more about homeowners insurance here. Visit our Knowledge Center to learn more about protecting your home from threats like floods and tornadoes.
Determine Whether Your House Can be Restored
House fires grow quite hot — around 100°F at the floor level and 600°F at eye level and that heat is more than enough to cause severe damage to your home.
Your insurer will most likely handle the next step by sending out a professional to assess your home's damage. This person will be able to tell whether your home can be restored without demolition or whether it needs to be torn down and rebuilt again.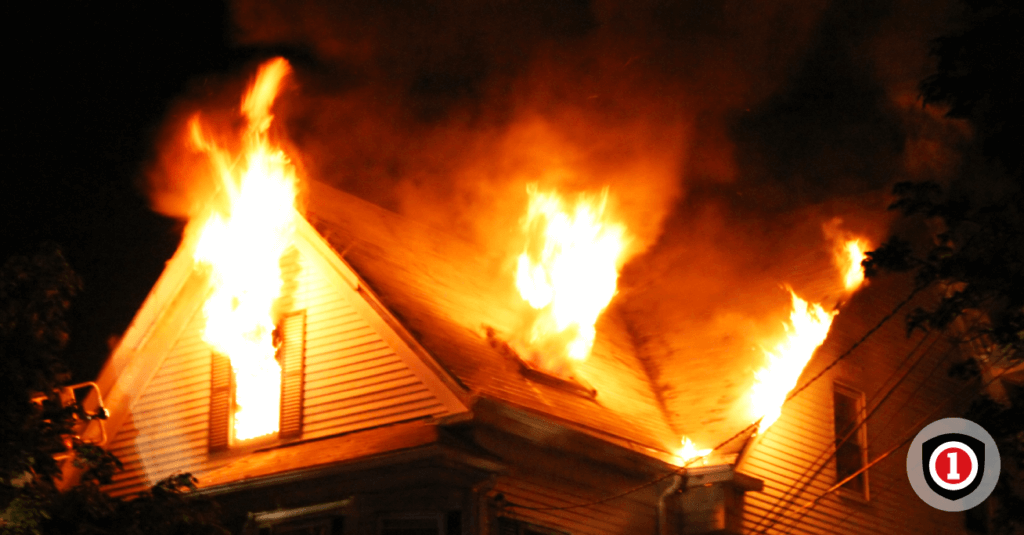 If the fire did not compromise your home's structural integrity, then you will begin the restoration process. This begins with a professional fire cleanup crew, who will remove damaged materials like drywall, flooring, and more from the scene. You may also need smoke odor removal services for other parts of the house. If firefighters sprayed the fire down with water, a water damage service might also need to come to perform work.
Do Not Enter Your House Until It's Safe
Houses that have caught on fire are hazardous to enter until declared safe by the fire department. The fire could have weakened structural supports like wall studs, floor joists, and beams, which means the house could collapse around you without warning. Additionally, even if the fire appears to be out, it could restart at any time.
Once you are given clearance to go inside your home, don't spend any unnecessary time looking around. Grab what you need — clothing, valuables, documents, labels from medications — and get out again. Note that food, medications, and cosmetics should not be used after a fire. When these items interact with high heat, it can alter their composition and make them unsafe.
Organize What You Have Left
An important part of moving forward is taking stock of what you have left and organizing it. Put all of your undamaged possessions in one group and any damaged possessions you can remove from the house in another group. Make a thorough list of all your personal belongings you can think of.
When you have time, see if you can accompany these lists with receipts or bank statements to let your insurer know how much they cost. Take photos of the items as well. Make sure you're well aware of what your homeowners policy covers.
Have Your Undamaged Possessions Treated for Smoke or Water
Even those possessions that survived the fire may need restoration. Water, soot, or smoke may have damaged clothes, furniture, and other possessions. In this case, you'll need to hire a professional to clean them.
If you have important documents that survived thanks to being in a fireproof safe, make sure to transfer them to another safe place. You may need to get a storage unit for this.
Locate Lodging
You may choose to do this earlier in the process, particularly if your family needs a place to recuperate. Your homeowners policy provides compensation for the shelter, food, and clothing you and your family will require as home restoration begins.
Speak with your insurer to find out where you can stay. You might also contact a nearby disaster relief organization such as the Salvation Army or Red Cross, or you could contact family or friends for a place to stay.
Board Up Your House if Necessary
If you are worried about possible theft or trespassing, your restoration company should be able to provide board-up services. A proper board-up job includes hefty plywood that is screwed over openings from the inside of the house. The company should also place a security lock on any functioning exterior doors.
Boarding up your house can also prevent damage from inclement weather.
Come Up with a Financial Plan
Even if your home has been destroyed, you will still need to continue making mortgage payments on it. Other payments like car payments, credit card debts, and other recurring debt payments will continue as well.
Even though you feel an immense amount of stress from the fire, making a financial plan will help you start to feel in control again. It is important not to fall behind on your finances, as this will only compound the problems you're experiencing. Be proactive so that you can get back to taking care of the recovery process.
To save money, consider canceling some of the services you won't be using. For instance, you won't be using your television, internet, house phone, and utility services if you aren't living in your house. Call those companies to let them know about the fire and see if they'll let you cancel.
Take Care of Your Pets
Your pets may have been harmed in the fire, even if they don't show any visible injuries. Take them to the vet, who will check them for skin burns and smoke inhalation and give them treatment as needed.
Get Settled in the New Location
Wherever you're staying during the restoration or rebuilding process, do what you need to do and then start getting settled. This will start to calm any fraying nerves and let everyone feel more grounded as they recover from the trauma of the fire.
Rebuild with Fire Prevention Devices
When it comes time to rebuild, you can prevent a future catastrophe by installing a heat-activated sprinkler system. These efficient systems only engage when high temperatures are detected, meaning they will not activate from regular smoke (from cooking, starting a fire in the fireplace, etc.).
Remember that fires and other accidents can happen any time of year, including in the winter, so don't forget to take proper precautions to protect your home in the cold months.
InsureOne Protects You in the Worst-Case Scenario
A house fire is a truly awful event to go through. Don't go through it alone — protect your home and your possessions with homeowners insurance from InsureOne. We ensure that you and your family receive the financial and logistical support you need to recover from a catastrophe.
InsureOne also protects renters and landlords, and we offer industry-leading auto insurance policies for U.S. drivers. Find out more by contacting us.